One of the main reasons that I came to study at the University of Bath was the quality of the teaching and the content of the course. The course at Bath is heavily design focused compared to other universities – though this is the case you don't necessarily need to be good at drawing (as I'm certainly not), but being able to communicate well through sketching is important. This is something that can be practiced though, so don't let it put you off applying.
For the first semester the architecture and civil engineering students get taught the same units for everything except geology – I think I'm right in saying there is no other university in the UK with a joint architecture and civil engineering department. It's also interesting to see how both groups differ in their approach to solving problems and to understand each other's point of view when designing – one favours architectural beauty and the other structural stability. As the two professions are closely related, it's beneficial to learn how to better work together in preparation for future careers- something that is a key feature of the course at Bath.
Our first main project was a unit called Design Studio, and the brief was to design a place to sit that exemplified the theme "floating" in some way using all the materials that we were given. Initially we were randomly allocated into groups of 5/6 and instructed to design a 1:10 model of our proposed chair. This process involved purchasing card, paper, string and balsa wood that was used to represent OSB, canvas, rope and softwood rods and creating small scale models. We probably made over 20 models before we settled on a design to focus on – modelling really helps to see how the chair will work physically and can convey ideas a lot better than drawings.
After the 2 weeks we had a "crit" which involved our model being critiqued by some of the lecturers, who gave us lots of good feedback. Shortly before it we were told we had to make the model at a 1:1 scale using the real materials – so it changed our perspective on things knowing it had to hold someone's weight. In 4 weeks we had to make changes to the design to improve it structurally and aesthetically and then physically construct it alongside creating a design report. We split the workload between all of us according to our strengths – for example the architects did the drawings for the design report and those who had done DT at A-level did a lot of the construction.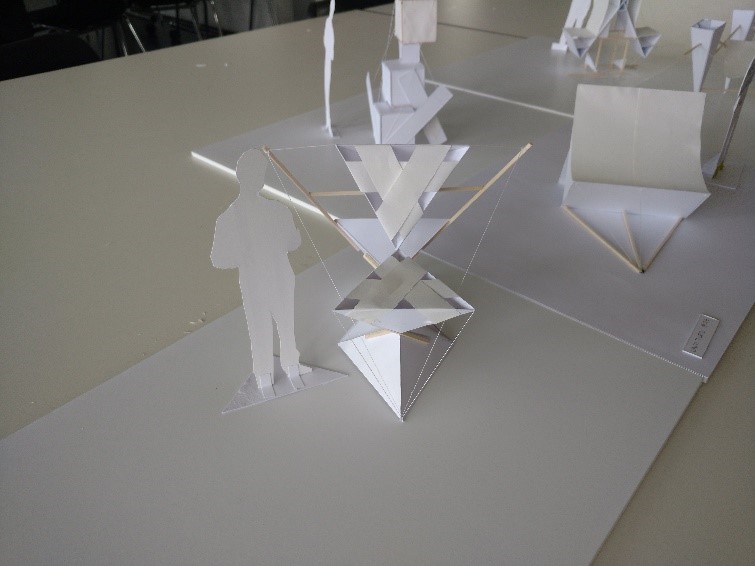 Overall the project was very enjoyable and a great learning experience, but it was also tough at points. Agreeing how to proceed with design decisions and where to make compromises took a long time and it was difficult to make everyone happy. However, it gave us the invaluable experience of working in a multi-disciplinary team on an interesting and challenging task, something I am very thankful to have done (this wasn't the case at certain points in the project!) Despite the struggles, the outcome was much better than I expected. At the final crit the lecturers loved our concept and the execution of the construction which gave us a nice end to the project.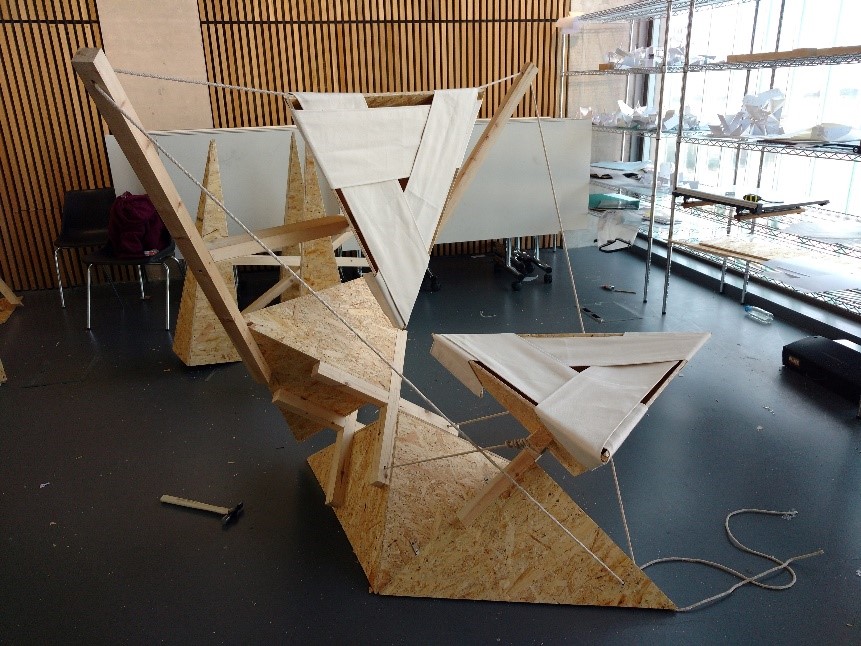 Another interesting unit we do is called Structures 1A. We learn about where and how forces act on structural elements in a building to keep it all in equilibrium and which materials are used to optimise performance in a building taking in to account cost, life expectancy, and lots of other things. Not only do we look at successful examples, but we also study why certain structures fail - whether it's down to poor design of a connection or certain materials being put under extreme conditions which have not been accounted for in the planning. Making sure these mistakes are not repeated is key for any engineer.
To start with, the teaching was at a very basic level covering concepts like stress, strain and mechanical equilibrium which are taught at A-level physics. This is done to get everyone onto the same level as some people might not have taken physics or have forgotten that stuff. The teaching isn't all lectures; we have tutorials where specific questions can be asked based on questions we've been assigned, and we have laboratory sessions to support the material taught in lectures. These lab sessions have involved us compressing concrete until it breaks and putting steel rods under tension until they snap. They help to understand the concepts taught in the lectures and show what it takes to break materials we would typically deem as being very strong.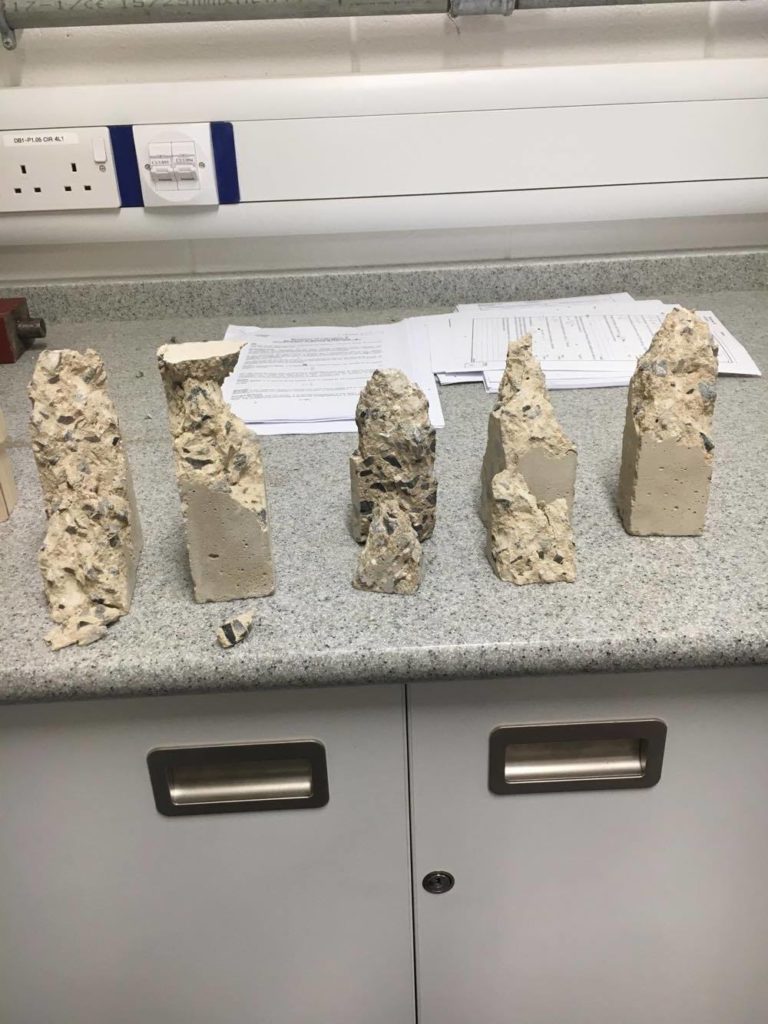 All in all, the start to my civil engineering course has been thoroughly enjoyable and has made me excited for the rest of my time here – we will see if my enthusiasm for it lasts!