You've probably heard all about the many different opportunities there are at university. The chance to learn about cultures from all around the world through meeting new people, gaining independence from your parents and moving to a new city, blowing most of your student loan on nights you won't remember (I can't say I'd recommend this) and many other things.
All of this may seem exciting for some but also quite daunting for others and trust me I was one of those who was a little daunted. One of the best ways I've found of settling in to university and making new friends is through joining a society. They are groups of students that are linked by a shared interest in a particular topic that meet together throughout the week. At Bath there are a huge range of different societies from the Knitting society to the Curry Appreciation society. They are all great for socializing and meeting new people, learning new skills you never thought you'd try and most of all for having fun.
If you come to Bath all the societies will have a stall in Freshers' Week at the Freshers' Fair so you can find out more about them there if you decide to come to Bath. In this post I'm going to talk about some of the societies that I've joined this semester and share some examples of things that I've done within them while explaining a bit more about how they work.
Juggling and circus skills society – Gravity Vomit
This was a society that I had researched prior to coming to university as juggling has been a hobby of mine for a number of years and I was keen to get back into it at university. I found out about the society by meeting some of the committee at their Fresher's stall.
Each society has a committee that runs the society. The committee consists of a Chair, a Secretary and a Treasurer. They get elected by members of the society through a voting process that happens each previous year (with the winners fulfilling the roles throughout the following academic year). The Chair heads up the society and should know about everything going on in the society from finances to new members coming in. The Secretary is the link between the committee and the other members – they are responsible for the communication of events and news as well as organizing meetings for the committee. The treasurer is in charge of the budget and finances for the society, making sure money is being spent effectively and in accordance with the budget.
After meeting the committee members, I was really excited to go along to my first session. We meet in art studios with high ceilings to practice juggling and other circus skills like diablo, plate spinning, unicycling and much more. Getting consistent practice in and having other people around me to learn from has meant that my juggling has improved massively, and I've picked up a few other skills along the way.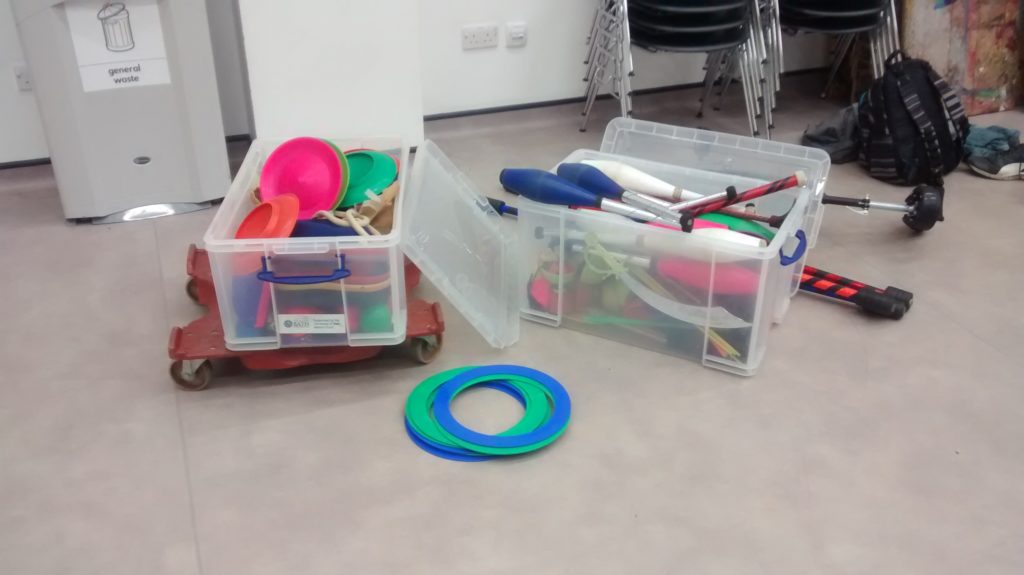 Not only have we had the regular meetings, but we've also had a range of socials events including skating, going to the pub, and a Christmas meal. These are a great way to get to know people with similar interests, and are pretty fun too. Other events include teaching groups how to juggle and the committee are planning a one-day juggling convention where over 200 jugglers from around the country will gather to learn from each other, compete, and to watch an awesome show at the end of the day. I'm really looking forward to that one.
Bath Video Game Society
I came across this society at the society fair at Freshers' Week and thought I'd check it out. It's quite a large society and they run monthly LAN parties where they book a room on campus and everybody brings their own computers to play games together.
Despite the stereotype of gamers being somewhat anti-social, I felt very welcome on my first visit. Whatever game you're interested in you're bound to find someone whose played it and loves it as much as you do. The main games played were League of Legends, DOTA 2 and CSGO but with the classic Mario kart thrown in there as well along with a group of people playing some boards games together.
They ran some tournaments throughout the day and ordered in pizzas, so you could quite easily stay there for the whole day if you wanted to. I got involved in one of the tournaments and came third- it was an easy way to find people playing the same game and to talk to them about it (trust me I could go on for hours talking about DOTA).
Christian Union
Another society that I had looked into before coming to university was the Christian Union (CU). This society isn't affiliated with the Students' Union so isn't on its website (long story as to why that is) but that doesn't stop it from being one of the largest and most impactful societies on campus.
The CU's aim is to "To give everyone at Bath University the opportunity to hear and respond to the good news of Jesus Christ" and they do this in a range of different ways.
They have weekly meetings where we all gather together to get teaching and be encouraged in our endeavours whatever they may be. I've met so many different people on different courses, different years and a whole range of backgrounds. Everyone's so welcoming and great to talk to – having people to learn from who have experienced much more than you and to have them looking out for you is so reassuring. Its like a little family.
Not only are there weekly meetings but the CU also regularly hold events that are open to anyone. During Freshers' Week every night at the chaplaincy members of the Christian Union give out free tea and toast to people coming out of the main arena events. They do this to bless those on campus and let people know about the CU – I helped out on one of the nights and it was so rewarding to just give to people and see the reactions from them (which really made the lack of sleep worth it).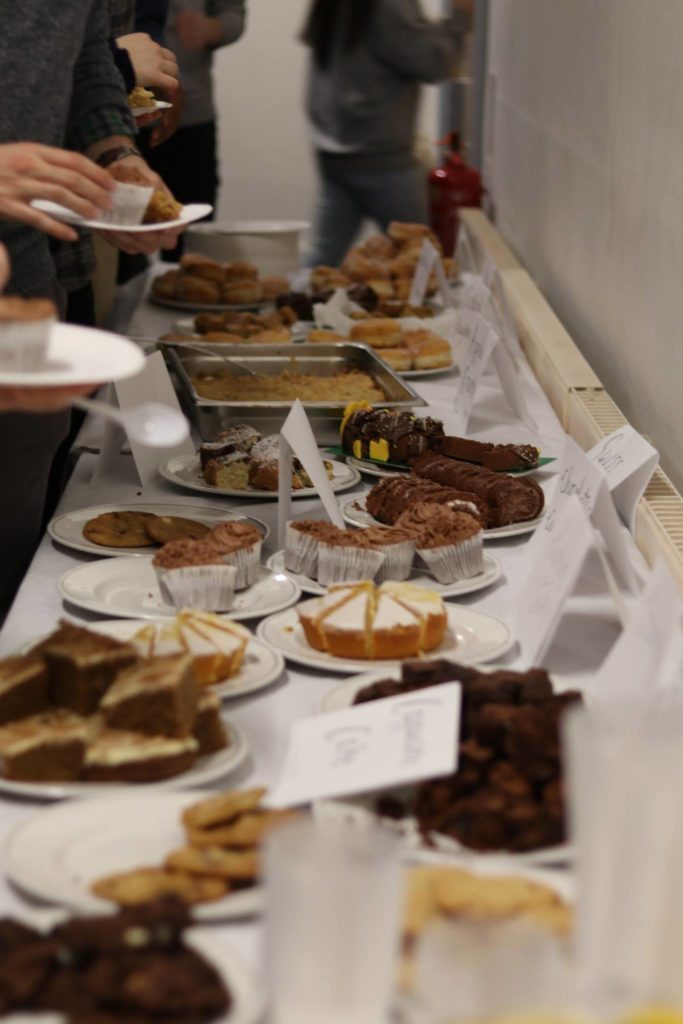 One of the other things that I love about the CU is how keen they are to get everyone involved. We ran an events week, where we had loads of events all focused on the aim of the CU to spread the good news. Pretty much everyone in CU helped out with the events, with setup, making food, hosting the events and promoting everything. I tried doing things I've never done before and felt really challenged but grew so much through that experience.
Without a doubt, when at university it is really worth getting stuck into whatever society you find yourself at home with – it is hugely rewarding and really helps to make the most of your time at Uni.