Hello there, welcome to my first blog post! I'm Aparna Pasumarthy, an MSc International Management student. As I write this, the majority of my MSc has already flown by. It's been a whirlwind of a year filled with deadlines, exams, presentations, challenges and (some) fun!
In this introductory post, hopefully, I can give you some insights on life as an MSc student at Bath and what to expect if you're starting this September.
Freshers' Week
Although most of Freshers' Week is a blur for me now, here are a few things to expect:
Networking events with your own cohort and the rest of the School of Management. Make an effort to go to these events. Some of the people I met at these events during Week 0 are my closest friends now.
Multiple Information sessions with the MSc Student Experience team, the Careers Office and the Students' Union, detailing literally everything you need to know about your year at Bath. At the time, these felt like an overload. In retrospect, they definitely did come in handy, so make sure you attend them!
Teamwork sessions. I can't emphasise enough the importance of these. Our MSc International Management cohort has students from around 20 nationalities with differences in cultures and working styles. There is definitely the potential for misunderstandings and conflict if not managed appropriately. The teamwork sessions in our first week created a collaborative environment and helped us to leverage the diversity of our cohort effectively.
In a nutshell, lots of helpful orientation sessions packed into the week.
The city of Bath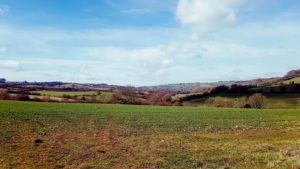 Freshers' week also gave us the time to explore Bath, which is tiny and absolutely beautiful. Having lived in a highly populated city all my life, green and picturesque Bath has been a refreshing change. If you're living in the city, as most postgraduates do, everything you need is a short walk away. The only qualm some students seem to have is the bus to campus, which can get crowded at popular times, however, this can always be managed by planning your journeys and giving the morning rush a miss. If you're choosing to live on campus, while classes will be a short walk away, you might find yourself missing the buzz of the city and making a lot of trips. Do consider these factors when you're choosing a place to stay.
Choosing your modules
Lots of School of Management MSc courses can be tailored to suit your interests. A typical week has five lectures, some seminars and several extra training and development sessions. Apart from the core units which everyone on the course has to study, International Management students could choose five optional units. These units are often offered across the School of Management, thereby increasing interaction across the different MSc courses. It's been fascinating to see how students from various specialisations approach a subject differently. If your course lets you choose your modules, make sure you read up on them before making a choice. Find out more about the optional modules on the MSc in International Management.
What's next?
Apart from academics, there's plenty of extra-curricular activities at Bath. Over the last year, I've actively participated in the School of Management's challenges and am working towards completing the Global Skills Award.