I'm Xiaozhu, a postgraduate student from China at the University of Bath. I would like to share some of my feelings about my first few days in Bath and how I made new friends here. I hope that my experience about making friends will help you if you decide to come to Bath.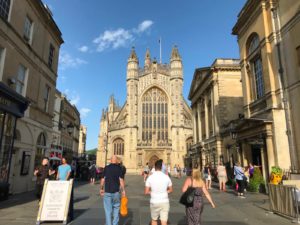 The First Glimpse of Bath
It was on a sunny morning that I first came to Bath. When the coach took a turn and drove across the bridge, I saw Bath Abbey in front of me, outside the window. The flag on the top of the Abbey was flapping in a gentle breeze, people were enjoying the beautiful day and wandering around. "Splendid." I thought. As I knew that the campus was on a hill, I was still wondering if it would be as great as the city centre.
Friends in the flat
I found the student accommodation on campus to be very good and cosy. I lived in Quads with eight flatmates, who came from different countries and regions. We shared the kitchen and the common room. We cooked and went to the supermarket together, discussed the news on campus, and most of all, we kept each other company when anyone felt alone. A hug or a cup of warm tea, with the help of my flatmates, quiet nights turned to be easier for me, a young women who had never been far away from her home town in China for such a long time.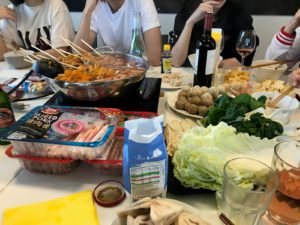 I love sports so I decided to visit the Sports Training Village (STV) every morning before the curriculum. Soon I noticed that one of my flatmates, Filia, was a big fan of exercise and an early bird as well. So afterwards, we often met at 7 o'clock and went swimming. Talking about our swimming pool, not only is it well equipped and clean, it is also very professional. Once I met an athlete training for the Ironman triathlon.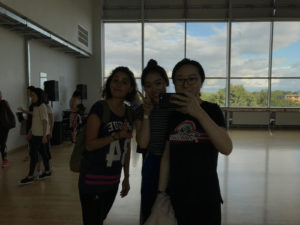 Making friends on my course
Apart from my flatmates, I also made friends on my course.
In one of the first lessons, I noticed a young lady from Turkey. Until then I was the one taking part the most in discussions, but on that day, she took part as well and raised her hand for questions as much as I did. At noon, I found out that both of us had chosen to attend an optional course instead of taking a break. After a chat, we realised we had so much in common: we longed for freedom, both loved coffee, and were very self-motivated. From that day, we decided to sit together and became great debating partners. I brought her a sandwich for breakfast and she brewed coffee for me.
I believe there is a special bond, which enables us to keep the friendship and to trust each other very much. What's even better, having a good friend in the classroom made me love the course even more!
Thanks to all my friends, I have never felt alone at Bath and I fully enjoyed my study and life here.
Hope you will enjoy your time and make some close friends here (and I bet you will)!