You have now secured your placement for the next academic year. What should I do next, you might wonder?
Well, it is time to get excited for all the adventures that are waiting for you. Regardless of what industry and what company you will be working in, your placement year will help you rediscover yourself. You'll grow into being more organized and independent and, in my case, better at budgeting your own money. This is the time to find out what you enjoy doing the most, find out what you're good at through trial and error; and you might even discover a completely new area of interest. Your placement could be the best or worst experience of your degree, it all depends on you to choose what you want to get out of this year.
Moving to a new city or maybe even a new country to start a proper adult life, with all the responsibility that comes with it, can be quite challenging. Being an international student, I assumed it would be easier for me, because, after all, I've done it before when I came to university. However, moving to campus and living a student life abroad is very different from moving into the third-largest city in Germany and living a 9-5 work-life (in my case more like 9-7 work-life).
Here are a few tips to turn your placement into the best university experience:
BEFORE LEAVING:
Sort out accommodation as soon as possible
Finding accommodation for your placement year can be quite stressful. In most cases, you can't go there beforehand and do viewings so the whole process has to happen online or via phone calls with your future landlord or housing agency.
Avoid unreliable sources when looking for accommodation, such as Facebook groups. This is where scammers usually advertise their apartments. Try and keep an eye on relevant housing forums and make sure to double-check all the terms in your tenancy agreement. Your placement officer can help you with reviewing the contract.
Get in contact with the older students from your course that have been on placement already, possibly even in the same city and/or same company as you. They can offer you tips on which societies to join, where you can get the best food and what type of accommodation you should go for. I opted for living in the same block of flats as the last Bath intern who worked at my company and I was able to easily get all the information I needed from her. Your placement officer will be able to provide you with your peers' contact details. If you're about to start your placement in Munich, don't hesitate to drop me any questions in the comment section below.
If possible, pick an apartment or a house close to your workplace/uni. The last thing that you want to do is spend 2 extra hours on commuting to and from work. It can be tempting to go for a cheaper accommodation option outside of the city, but you also have to consider public transport costs and the time you could spend doing something more productive and enjoyable.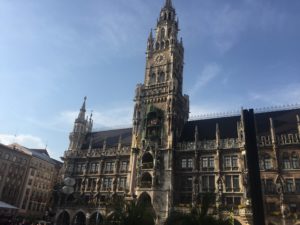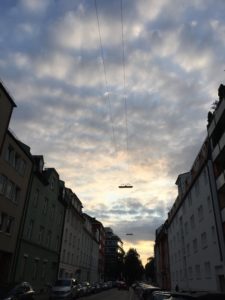 ONCE YOU'RE THERE:
Overcoming uni-sickness
Choose to live with others, rather than alone. I made the mistake of choosing to live alone for the whole year and that made the transition from the life I was used to at university (living with 3 of my best friends) to the working life even harder. That was probably one of the reasons why I've developed ''uni-sickness'', just like homesickness, but for when you're missing uni. Yes, uni-sickness might be a word I made up, but the feeling behind it is very real. Not having to worry about assignment deadlines and exams will definitely give you a sense of freedom during placement, but, as all good things come with a cost, you have to get used to not having your friends around you all the time. Feeling lonely is an issue students deal with whilst on placement quite often, so don't worry, you won't be the only one. It is easy to fall in the trap of a work-home-sleep cycle, especially when you're the only intern in your company and/or when having to work long hours. All you can think about is how much more interesting and active your life at uni was, you start missing your friends and suddenly you can't see the purpose of the placement anymore.
Don't let your bad days take over your placement experience, here's what you can do about it:
Make a bucket list
What parts of your placement country do you want to explore? Have you thought about any 'must-see' attractions in your city? What about visiting your uni friends who are on placement in another country?
One thing I have learned during placement is the importance of being organised. 9 months of my placement have flown by and, looking back, I am so grateful for all the amazing places I got to visit.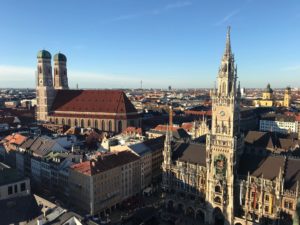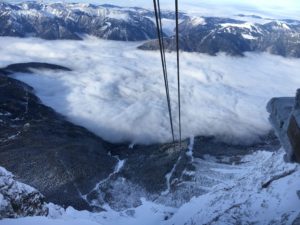 I did plan all the longer trips a few months in advance and saved a lot of money in preparation. Spontaneous weekend trips are always welcome, but make sure you have a list of all the places you want to visit to avoid being disappointed at the end if you missed something.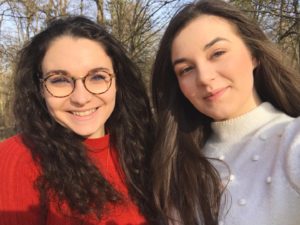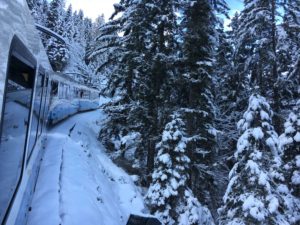 Embrace the culture
One of my favourite things about Germany is definitely its cuisine. It was an aspect I got to explore together with my co-workers. I fell in love with the famous Bavarian white sausages (Weißwurst), pretzels and sweet mustard that the locals have for breakfast here in Munich.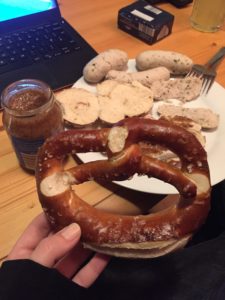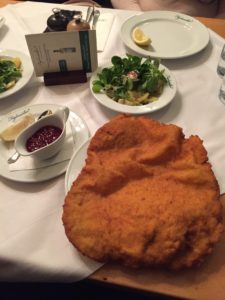 Partying in a Dirndl at Oktoberfest and dressing up for Fasching is a must if you're coming to Bavaria. Embrace the culture of your placement country, you might be surprised how fast you can build friendships over a shared Schnitzel.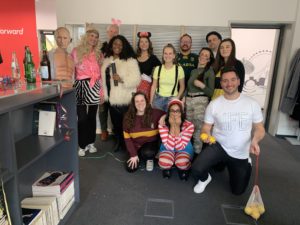 Write down your daily accomplishments
While on placement we are slowly learning to be adults. Don't be too hard on yourself! While you're figuring out how to pay your taxes and sort out your health insurance, take time to celebrate the little accomplishments. Whether it is receiving great feedback on a presentation you did at work, or simply not forgetting to water your cactus in the morning, keep track of your daily adult victories. On days when you don't feel like you have accomplished much, you'll be able to look back and let yourself be inspired by your own strength.
Find a passion
And go do it! I have been fortunate enough to gain the type of experience I wanted from this placement. Being a strategy trainee, I've learnt so much about how to progress as a strategist and the next steps I need to take after graduating, to further develop my skills. Unfortunately, not all placements will reflect one of your passions and that is not the end of the world. You are in a new city with endless possibilities, don't be afraid to try something new. The world is your oyster!
I am thinking of joining a cooking class next week; I have to learn how to make the most delicious Austrian dessert ('Kaiserschamrren') I've tasted during one of my trips to Wien before I finish my placement!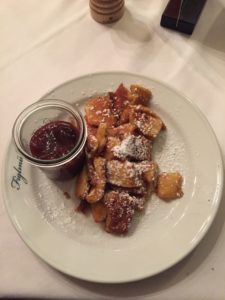 From Munich with love,
Petra