Networking, usually makes you think of a room full of strangers - and possibly gives you a bit of 'eeek!'.
But what if it was fun, online, and gave you the connection that changed your life?
Networking is a crucial aspect of the Gold Scholarship, allowing Scholars to develop not only a valuable skill for future careers, but also build relationships with mentors for advice, insight, and encouragement that we might not otherwise have access to.
"The most startling observation: Even for the most active candidates, networking is their primary means for finding jobs." Linkedin
This year, networking has had to move online, and in doing so created a challenge for even us seasoned networking scholars. Whilst I certainly missed the in-person contact, a skills honed by three years of in-person networking, this virtual communication is a skill that is growing in prominence and I was glad to have the opportunity to see how I could develop it further, something echoed by my peers.
"I definitely felt like the online networking event gave me a confidence boost. I found it easy to engage in conversations and meet people." - Rebekah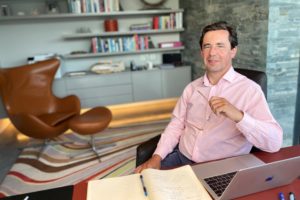 In the familiar 'listening mode' of multiple squares of faces/comedy profile pics, Peter Harrison, double Bath graduate and CEO of Schroders began and quickly drew comparisons to the graduating cohort of 2008 (with international finance crash). He continued with his natural focus - the impact of Covid-19 on business. Peter highlighted the challenges of moving entirely online and how daunting that would have seemed 12 months ago and his discussion of what technology can now offer in this new world, especially the flexibility that is arising, gave the Gold Scholars (and guests) hope for future careers. I think that he most impressed me when he mentioned how businesses are focussing more on their impact beyond their profit, a key point of interest in our environmentally and socially conscious world. This discussion of business impact was then carried forward as we 'broke' into the breakout rooms to began our formal networking. Each of the 15 rooms were labelled with a topic/area/industry so it was a case of scroll and choose!
This is where the online experience made it easier than ever to seek insight on exactly the subject most relevant to you, and the range of topics available in the rooms was really impressive - careers ranging from education to engineering; the work journey of people who are BAME, living with a disability, and women in leadership roles; general career and post-graduation. I jumped onto the Q&A with Peter Harrison and was immediately involved in a fascinating conversation on the future of work; he highlighted the esteem with which Univ. of Bath is held; due to the focus on the future of industry as well as academic prowess. It made me feel very proud!
I popped into the Women in Leadership breakout room -  a conversation was already in full swing - and the benefit of online networking was that I could just jump out and join back in a little later. Finally, I was able to ask some questions in the career progression session, where I received some insightful advice for my upcoming graduation.
"During the event I received great advice on entrepreneurship and the importance of understanding your strengths and weaknesses. I also found out about Bath Entrepreneurs, which supports and rewards business-focussed students looking to build a start-up." - Victor
To close the event, we came back to the main room to hear Vice Chancellor Prof. Ian White give some thanks to those made the event happen and paying homage to some of the successes of the Gold Scholars; it was great to see that the Scholarship programme is being recognised at a higher level, as when I started the programme in 2017 very few people knew what I was when I said I'm a Gold Scholar.
I think the key benefit of these networking sessions, particularly for Gold Scholars, is the introduction to people who have graduated University, especially in difficult circumstances such as ours; and found success. For me, as the first of my family to go to university, and coming from a disadvantaged area of the country, there aren't many 'adults' I can go to for advice on the careers I am aiming for. It was even hard to envisage what these careers could possibly look like.
Through these networking events I have spoken to a myriad of people, all of whom have contributed to helping me understand what is available to me as a graduate. The advice I have often received is to be brave and generous in taking opportunities, and it is generally inspiring to see what the Gold mentors have achieved.
With this advice, the skill of networking itself, and the help my Gold mentor, I feel prepared and excited to take on my Graduate Scheme in September; a scheme I was able to secure with the confidence and passion I built through events such as this.

The Vice-Chancellor also commented on the evening with the quote below.
"Last week, I was delighted to join a virtual reception event with our Gold Scholars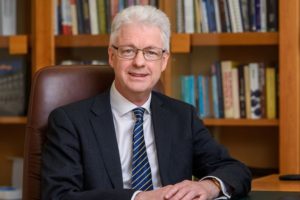 and with special guest speaker, Peter Harrison, the Chief Executive of Schroders. As ever with this cohort of students, it was a fascinating and inspiring evening, learning about their individual and collective achievements, including the group's 6,137 hours of volunteering, fundraising and outreach activity. I was delighted to note that last year, every third year Gold Scholar was awarded a first or 2:1 class degree – what an achievement! I have no doubt these students will go on to make great contributions in the future, and will also be wonderful ambassadors for Bath, helping to encourage others to achieve."