The day we had all been waiting for had finally come... the dreaded results day. It was certainly a strange feeling receiving my results that I had never taken the exams for. Despite this, confirmation of my place at Bath signalled the start of a new chapter in my life as a uni student.
I started off my Bath experience with a good old trip to IKEA, filling up my basket with all the essentials; fairy lights, cushions and fake plants. I found websites such as 'Save the Student' really helpful when trying to think of things to bring, and so I would definitely recommend browsing the internet for ideas that you may have forgotten.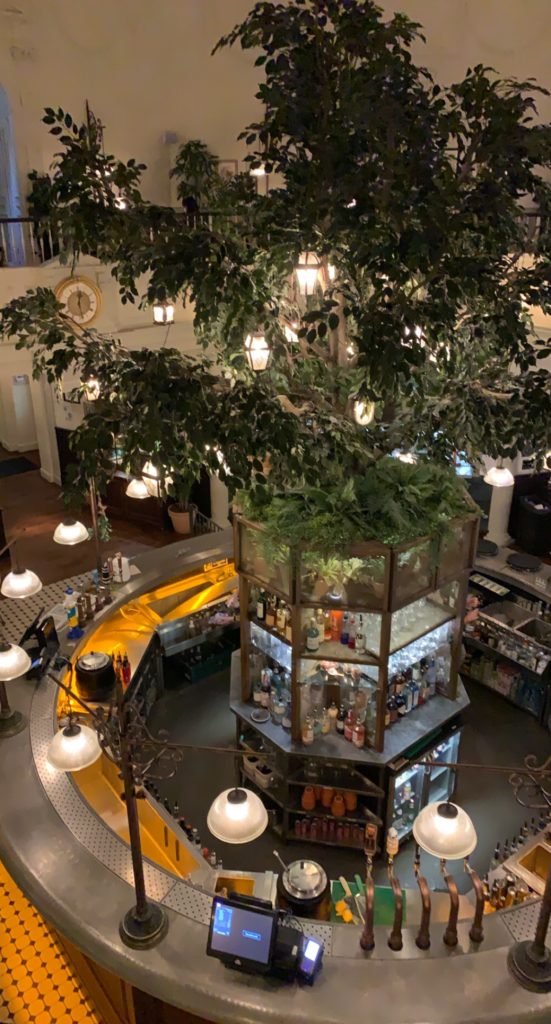 A view down on to the bar inside 'The Botanist' restaurant in Bath.
Moving in!
Of course, I was slightly apprehensive about arriving and meeting all my flatmates for the first time, but I knew everyone was in the same boat. I also had no idea what to expect when moving into my halls - all I had heard is the horror stories of living in university accommodation and so I had prepared myself for the worse... In reality, however, I was pleasantly surprised at my new home, Westwood Quarry. Also, I soon realised that my flat consisted of over 20 people, which was a lot of names to remember and a lot of people to meet. It was a great way to start making friends and helping me feel settled in.
Freshers' Week during a pandemic!
Freshers' Week 2020 was slightly different, as you can probably imagine. There is no denying it was a shame not to have the full 'normal' experience of clubs and bars etc, but my experience was certainly no letdown. From the COVID secure outdoor bars at East Village to the Vintage Fair outside the Lime Tree, not to mention the free pizza we were given, it was an incredible experience and one I will never forget.
During the daytime, my flatmates and I decided to spend time together exploring the beautiful city of Bath in the sunshine, visiting all the 'hotspot' locations, such as Warleigh Weir, Sham Castle and of course, a few trips to the ice cream shops in town!
Freshers' Week is the best opportunity to make friends and meet new people, and for some people, this may be overwhelming. I found I was surrounded by people all the time, but it was important to also make time for myself. A call home to my family, or a FaceTime with old school mates, will definitely go a long way.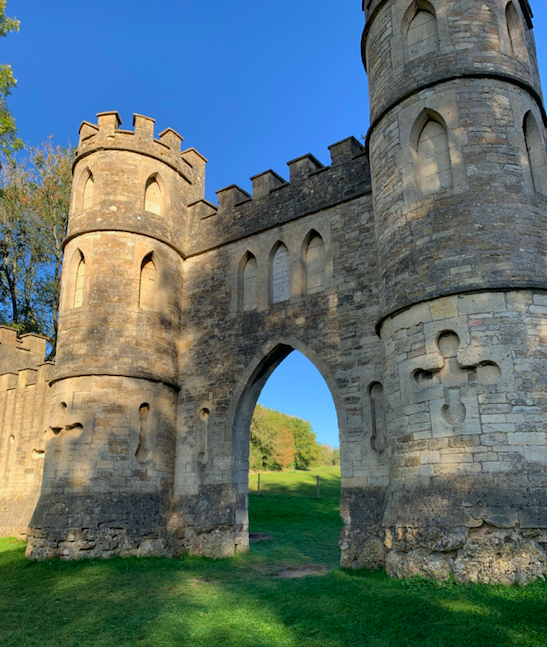 The best piece of advice I can offer any fresher is to have fun and make the most of your time at Uni. I know everyone always says this, but time really does go so quickly and far too fast! So, my one piece of advice is to just make the most of everything that Uni has to offer, try new things through societies, and of course, be sociable and make life long friends!