Having lived in different countries and continents, navigating local supermarkets has always been a shock to the system. To be honest, I was quite overwhelmed by my first trip to Sainsbury's, partly because it was so different from the supermarkets I was used to, but also because I wasn't very clued up on how everything worked in the UK. In this blog post, I will be highlighting key things to note about British supermarkets and I will also introduce the different supermarkets available.
Five things to know about British supermarkets
 Own brands vs. branded
You will see supermarket own-brand products, as well as branded products. Many supermarkets offer budget and premium options. For instance, Sainsbury's Basics Waitrose Essentials would be considered the budget ranges, Sainsbury's Taste the Difference and Waitrose's Duchy Organic would be considered the premium ranges. The budget ranges are usually priced below branded products.
Potatoes, cheese and bread: staples in European diets
When I first approached the root vegetable section, I was overwhelmed by the selection of potatoes! The cheese selection was equally impressive, especially moving from a country where cheese isn't considered a key part of the local diet. Similarly, tea, crisps, chocolate, and beans are all integral parts of the British diet. My favourites are definitely the Cadbury's Giant Buttons – they have single-handedly brought me through my isolation!
The selection in the frozen section
One of my friends gave me a great tip to buy from the freezer section. It has saved me from worrying about expiry dates, especially fruit and vegetables like spinach and berries. Supermarkets in the UK boast a wide range of products in the frozen section – Iceland in particular!
Meal deals as a great grab-and-go option
Meal deals are hugely popular in the UK. Different supermarkets often different deals, but this often involves a sandwich, drink, and snack for a set price. These were great for exam season when I didn't always have time to prepare my own lunch. The chicken and sweetcorn sandwich will always be number one in my eyes...
Opening hours on Sunday
It's important to note that on Sundays, large supermarkets are only open for 6 hours, usually, either from 10am-4pm, 11am-5pm or 12pm-6pm.
Choose your weapon: Your supermarket choices
There are a few players that dominate the supermarket scene in the UK. You might recognise names like Tesco, but perhaps not Waitrose and Co-op. In Bath, we have a good variety to choose from, so hopefully, this will help you narrow down where you want to shop from:
 Sainsbury's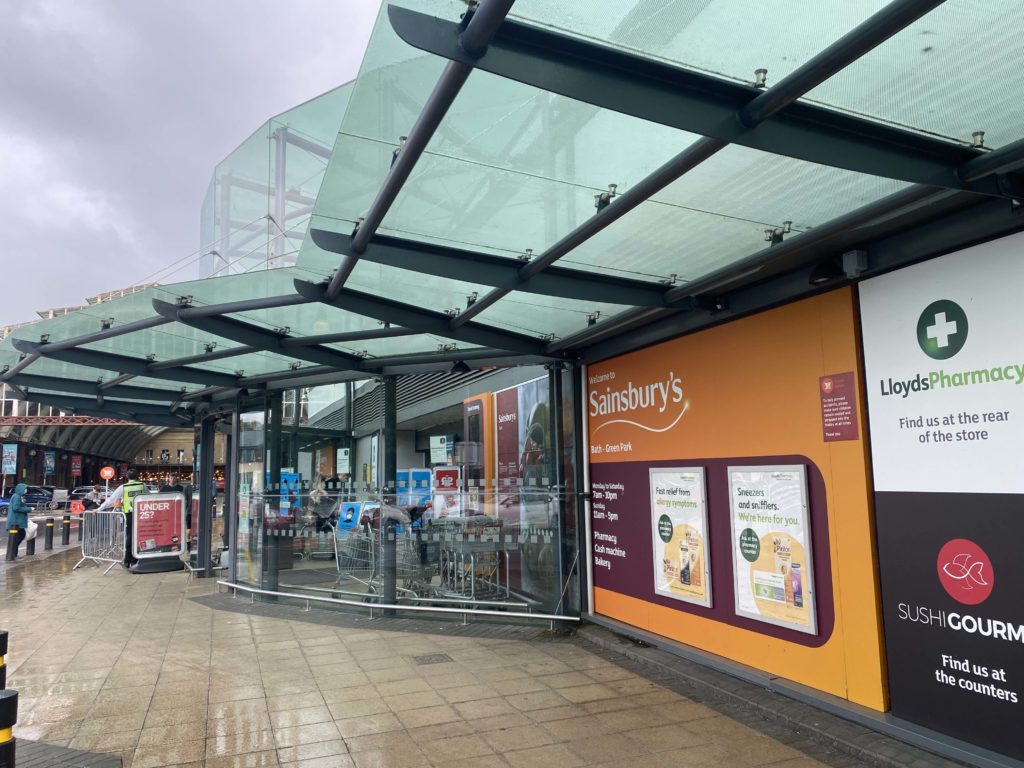 Located in Green Park station, it is close to town and one of the biggest supermarkets to shop from in Bath. Whilst you can expect to pay a little more, Sainsbury's offers a great selection of both own-brand and branded goods. It is conveniently located very close to a U1 bus stop and between the city centre and Oldfield Park, therefore it tends to be a popular choice for students.
Waitrose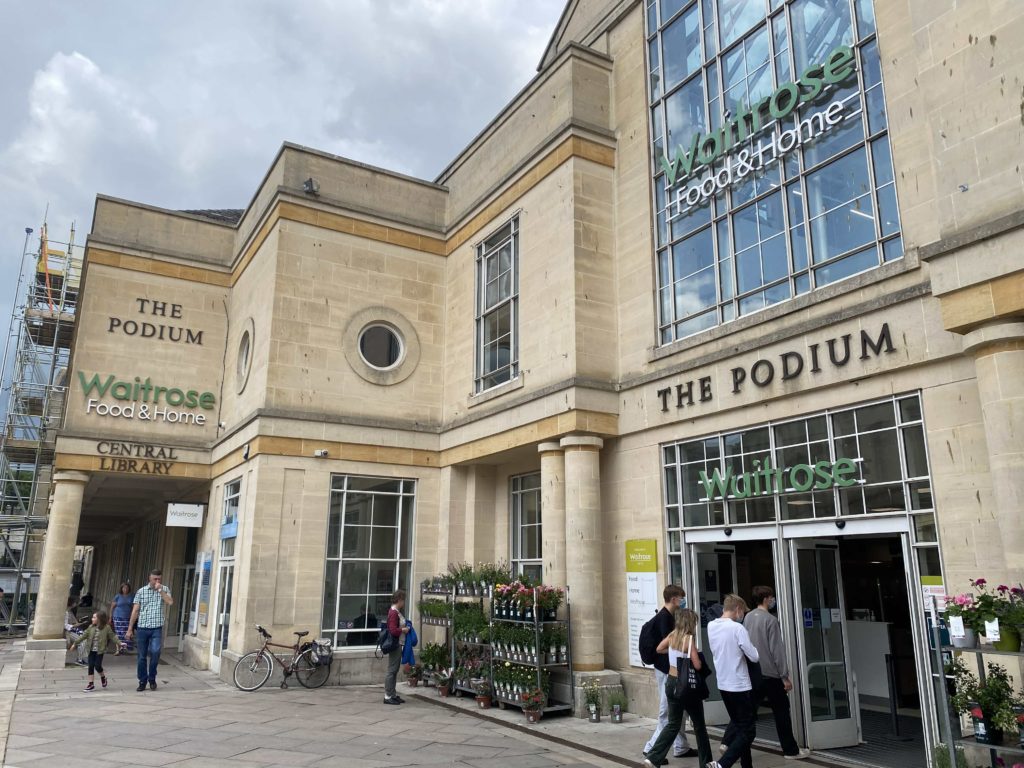 Located by Guildhall in town, the supermarket boasts a great selection of premium quality groceries. The high quality of products is often reflected in the prices, however, there are usually good deals found in the reduced section towards the end of the day!
Lidl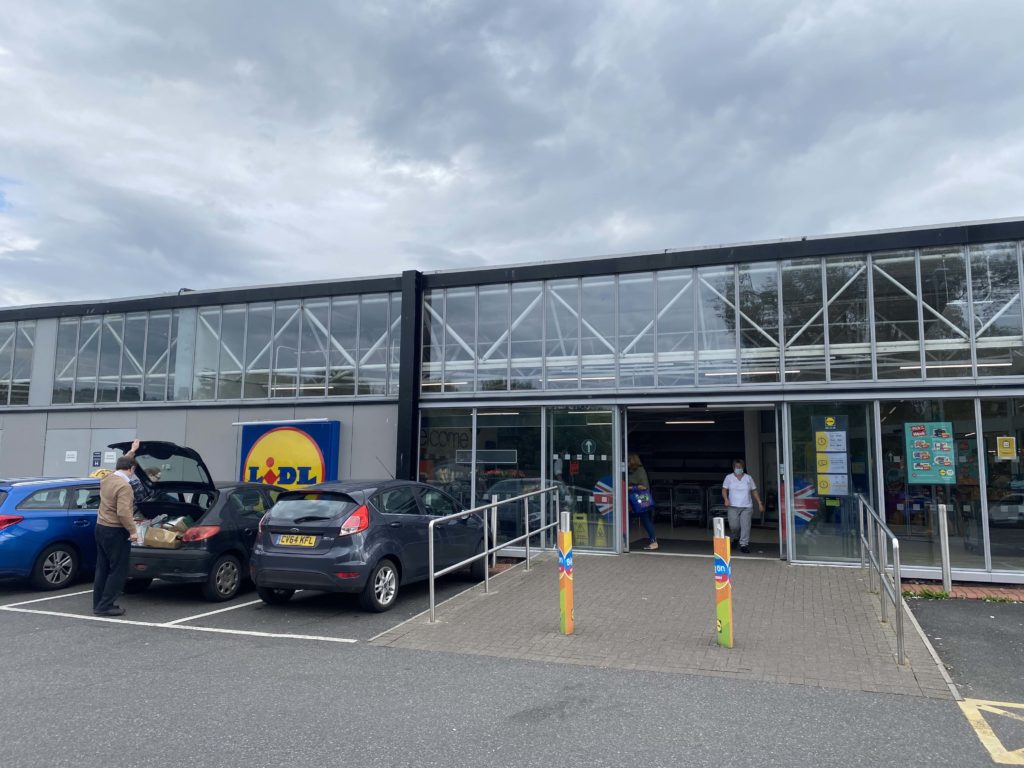 Located close to Twerton, Lidl is a bit further out from town but offers great deals that are budget-friendly. Some of my friends make a grocery run to Lidl and stock up on lots of food and keep it in the freezer, which is a great tactic to reduce the number of trips taken to the supermarket.
Co-op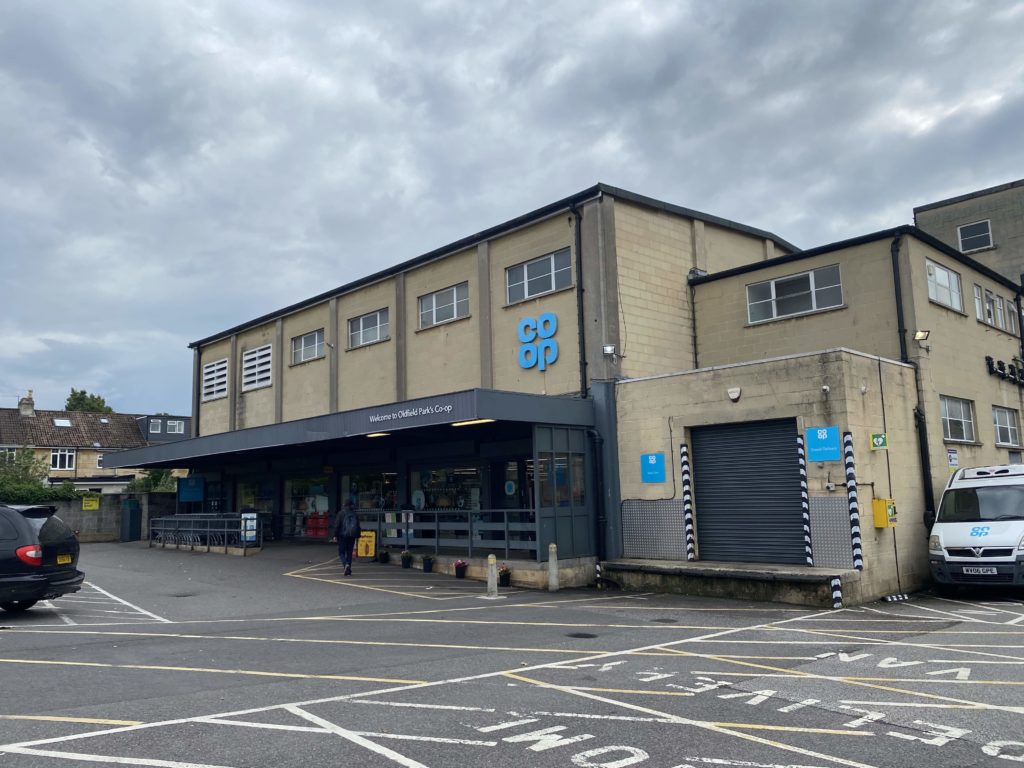 Located in Oldfield Park, it is a network of supermarket chains across the UK. In Bath, it is particularly accessible for second and final year students who live near the area. There is also a Co-op located on campus, which is a popular choice amongst many first-year students.
Other options
Other supermarket branches include Marks and Spencer, Morrison's and Iceland. Whilst there isn't a Tesco, Aldi or Asda immediately in Bath, we do have a few Tesco Express' in town, as well as Sainsbury's Locals and Co-ops. These are usually conveniently located in the city centre, offering essential products with longer opening hours. During my first year of university, I often opted for home delivery. Many supermarkets offer the option of online ordering and delivery to your doorstep, which often saves the hassle of walking around with heavy bags!
Hopefully, this has provided you with some idea of how to navigate a British supermarket. Don't worry if it feels daunting at first – I've definitely got lost in the supermarket multiple times. However, as a student, you will become very familiar with your go-to supermarket before you know it!