What even is the GSP?
The Gold Scholarship Programme (GSP) is a scholarship package allowing students to access not only the finances they need to support themselves at university, but also a host of invaluable skills workshops, careers advice, networking sessions, and personal development through volunteering hours. One of the main requisites to taking part in the GSP are the 50 volunteering, fundraising or outreach (VFO) hours each Gold Scholar has to complete in the academic year. This may unnerve some prospective Gold Scholars, but I believe encouraging this kind of personal development is one of the most influential aspects of the programme.
The purpose of this blog is to explain, from one Gold Scholar to another, why I believe every student with the privilege to be on this programme should make the most of their VFO hours and truly make the most of this opportunity to develop their skills and experience. When you take the time to look at every opportunity that comes your way, it is incredibly easy to find rewarding volunteering hours you enjoy which fit around your schedule.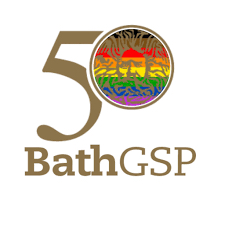 But who are you?
Right, so before I begin, I'll give myself a quick introduction: my name is Finlay and I'm a first year International Development with Economics student. I am on the Simon Muderack Gold Scholarship, and I really really enjoy the opportunities the GSP provides me. Despite me being a fresher (ew), this is my second year on the Gold Scholarship programme as I was studying a different course last year, so I do feel I am qualified to talk about my experience with volunteering and building my skills as part of the GSP.
50 hours?!?!
After the excitement of the first GSP paycheck going into my account had worn off, it dawned on me that I actually had to get 50 hours of volunteering done before the end of the academic year. I didn't even know where to start. Luckily, I stumbled across the GSP Facebook and Teams groups. On these pages were links to volunteering organisations within the university such as V team and Raise and Give (RAG) which run a multitude of engaging volunteering opportunities for students, varying from one hour each week to full day events. Other Volunteering activities are also posted on these pages almost daily, so there is more than enough chance for you to get your 50 hours in.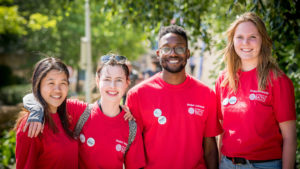 A very popular method of earning VFO hours for Gold Scholars is to become a student ambassador for the university. Taking on this role has double the benefit of both earning you VFO hours and making you money - that's right - you can log hours for the GSP by partaking in some paid roles. Student ambassadors can have a range of jobs, from giving campus tours at open days and helping out at other uni events, to attending university fairs at schools and helping prospective Bath students edit their personal statements online. Any paid ambassador hours can only account for 60% of your total VFO hours however, so you need to find another unpaid volunteering role for the other 40%.
What did you do then?
Despite all these opportunities available to me and the rest of the Gold cohort, the majority of my VFO hours last year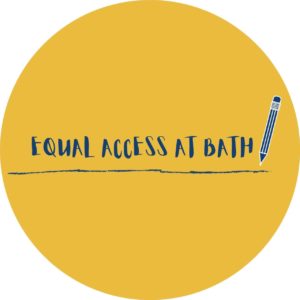 came from something completely unrelated. But I think that is also part of the beauty of the programme, you can do a little bit of everything to make up your 50 VFO hours. Last year, I helped to run the Equal Access at Bath (EEAB) campaign for the majority of my VFO hours. This initiative aimed to urge the University of Bath to implement a scholarship for asylum seekers in the UK as they currently cannot access student finance. I was put in charge of running the campaign's fundraising and social media pages. The Crowdfunder ended up raising over £7,000 and subsequently, the university's stance towards the scholarship has changed drastically.
Obviously, this experience has benefited me greatly in my personal and professional life. I can now add running multiple social media pages and planning a fundraiser to my CV – which is something I never expected to happen when I first started uni. The information I have learnt and skills I have practiced during campaign meetings with university staff have also helpedme in my current degree as a foundation of knowledge to build from. I also have the personal benefits of feeling like I am making a change for the better within my university community and meeting the friends I have made on the campaign.
Any more advice?
Finally, I would just say to take every opportunity you get; I got involved with the EEAB campaign because I replied to an email I received from a society and it just progressed from there. Do not let the VFO hours stop you from applying to the GSP scheme because genuinely, the skills and experience you gain from them are invaluable to both employers and your own personal development.