The next stressful step after university applications has for sure got to be university packing, especially trying to fit in your entire house in those itsy-bitsy corners of the suitcase. Take my word on this, I am in my second year, and still, continue to struggle with packing every time I have to come back to Bath.

So, take a sneak-peek into my packing list because I just came back from home 3 days before I wrote this blog.  While I sip my coffee and work on this post at Cassia, it's just dawned on me the stuff I forgot to carry.
For starters, you should ALWAYS prepare a list of stuff you ought not to forget, and pin it up. Then if you belong to an Indian family like mine, where they think that their child will starve and pack truckloads for you to feed an entire village, be ready to apply for extra luggage in advance!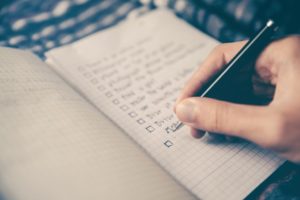 Carrying medicines is essential. I am pretty sure you don't want to overdose on alien drugs and make your condition worse than it already is. A pair of comfortable walking shoes is a MUST!! Ditch those heels girls, you'll only end up breaking a bone. School certificates and marks sheets are super important, which most people often leave behind.
It's good to have your room decorated with things that make you feel close to family, friends, and pets. Do carry pictures. Fairy lights light up and make a place feel warm and homely!
British weather surely is not a delight with no sun, unforeseen and unpredictable rain, and the temperature dropping in minus. Make sure that you are stocked up with plenty of jackets and warm clothes. Carrying books and study material from home will not really prove to be of any help as the library is well equipped with plenty of copies. I would also recommend doing a food shop before you go to save stressing when you get there.
Do carry basic cutlery and beddings to avoid panic when you get there. Carrying stationery is highly recommended, plus they don't occupy much space either! People often land up carrying a laptop without a charger. Hence, don't forget your chargers, converters, and extension cords.
I would HIGHLY recommend a travel pillow, especially if your flight is long. Remember to make a bag for toiletries and it goes without saying to carry lots of sanitisers, masks, and wipes for your journey.

Lastly, stuff strictly NOT to carry is any emotional baggage and other harmful and sharp things banned by the airlines for security purposes!

Mask up and happy and safe travels 😊