Introduction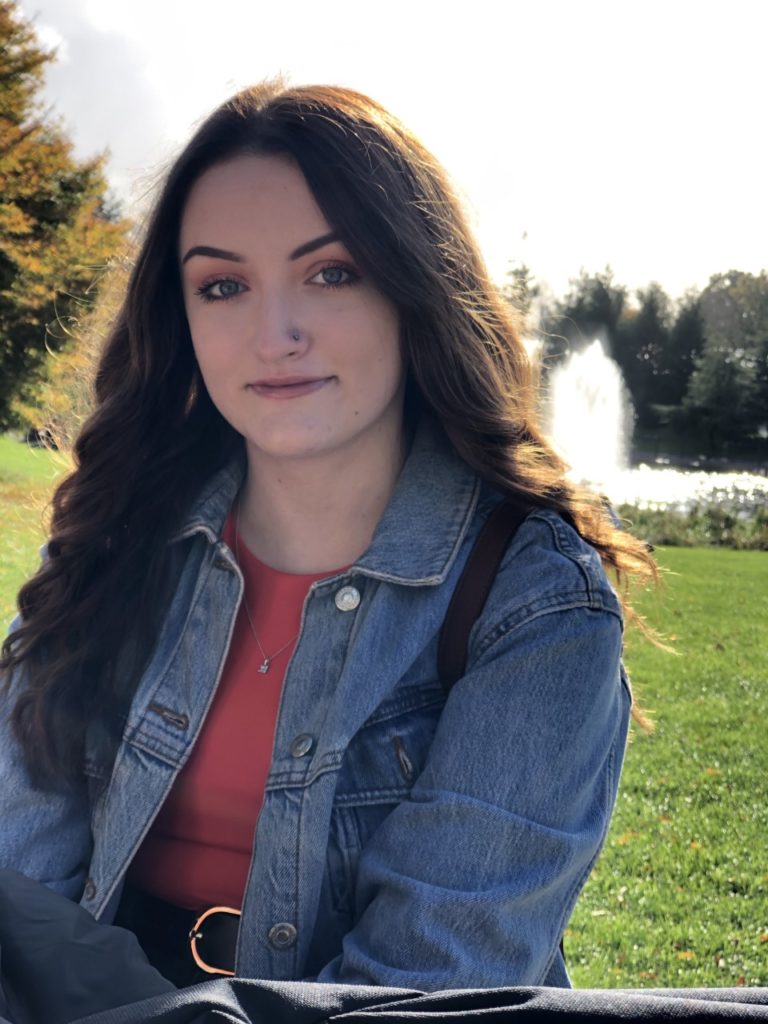 My name is Ciara Sherlock, I am currently in my third year studying BSc (Hons) Management and on placement at SAP!
This blog is the third relating to my Dyslexia journey, if you haven't already read the others click here: Discovering Dyslexia at 20 years old and Getting diagnosed as Dyslexic, where do you start?.
I am writing this blog in the hope it makes other students aware of the support available for learning disabilities and that it is never too late to get diagnosed.
I am currently 21, but I was diagnosed at 20 years old in my second year, in the second semester of university. I will be writing numerous blogs about my journey, and I am open to questions so feel free to leave comments or reach out via LinkedIn.
Before you begin reading, please note, everyone's experience of getting diagnosed will be different, my background, my ability, and my needs will be very different to you.
This blog is meant to demystify the process of being diagnosed and tell you that I understand the nerves and the worry that you could go through the whole process, and end up with no diagnosis. But if you are to take one thing away from this blog is, that it's better to know. I put it off for years when I could've been getting support.
As said by Nike, just do it!
On another note, I am a recipient of the Gold Scholarship Programme and classify as a low-income student which meant I was eligible for funding support. However, there is financial support available for the cost of a Diagnostic assessment. For more information about this please click here, so please do not be put off by the cost. The University will help you in any way they can.
I have written a separate blog about applying to the Hardship Fund for my Dyslexia diagnosis here: My experience of using the Hardship Fund
Getting the support
Step 1: Applying for Disability Support Allowance (DSA)
Disabled Students' Allowance (DSA) is supported to cover the study-related costs you have because of a mental health problem, long term illness or any other disability. This can be on its own or in addition to any student finance you get. The type of support and how much you get depends on your individual needs - not your household income. The good thing about DSA is you do not need to pay back DSA.
You can apply for Disabled Students' Allowance (DSA) if you live in England and have a disability that affects your ability to study, such as a:
specific learning difficulty, for example, dyslexia or ADHD
mental health condition, for example, anxiety or depression
physical disability, for example, if you have to use crutches, a wheelchair or a special keyboard
sensory disability, for example, if you're visually impaired, deaf or have a hearing impairment
long-term health condition, for example, cancer, chronic heart disease or HIV
You must also:
be an undergraduate or postgraduate student (including Open University or distance learning)
qualify for student finance from Student Finance England
be studying on a course that lasts at least a year
Step 2: Study Needs Assessment
From applying, it can take up to 6 weeks to get confirmation of whether your application is successful. But it can take up to 14 weeks to get your DSA support in place as this is done separately. During this process, they will reach out to schedule a call to conduct a study needs assessment. When I first heard of this, I was terrified as it was another assessment, and I didn't know what to expect.
In reality, you don't really need to worry about anything! The assessment identifies the specific help you will need for your course. It also identifies any training you might need for equipment or software. The cost of this assessment will be met by the DSA. It's not a formal assessment it's more a conversation over some key areas already recommended by the Educational Psychologist and speaking through each piece of software, equipment, and more making sure you understand and whether you think that will support you.
Step 3: Report of recommendations
After the assessment, the staff told me they needed to write a report up to send to Student Finance England, this could take up to 10 days. Student Finance England then review the report, approve and confirm what support you will receive, alongside how to send off your contribution to the support. When I say contribution, what I am referring to is for the laptop I needed as part of my support, you have to contribute £200 towards it. I was prepared to pay, however, the Disability Team made me aware that there is funding available for the contribution as part of DSA applications! I was extremely fortunate and grateful that the full amount was covered by the Hardship Fund. From applying to it being accepted, 1 day! Do note that the timeframe will vary depending on the application.
Here is the list of recommendations that the DSA staff made based on the Study Needs Assessment:
15" Windows Notebook & laptop sleeve

I think part of the reason they have a contribution towards this is that you get to keep it after the course! The laptop itself will have a warranty and insurance for the length of your course as well. They had a few different laptops to choose from and if you wanted a different one, or to pay a little extra for an upgraded one then that could also be arranged.

19" TFT Monitor
Texthelp Read and Write (read-aloud software, with highlighters and screen masking tool to follow one line at a time)
AYOA (mind mapping software)
Sonocent Audio Notetaker & Samson Go Mic (This allows you to record lecture audio for your lecture audio (comes with a free app for your phone to record during the smaller seminar/practical sessions).
Dragon with a headset (This will allows you to verbalise your work)
1-1 Study Skills Tutor (SpLD) – (32 hours per year)
1-1 Specialist mentoring (mental health) – (16 hrs per year).
Assistive Technology Training
Learning Labs (a website with tutorial videos of the software)
A printer & Printing Consumables Fund
Communication to the university about attendance, deadlines and using cue cards during presentations.
Step 4: Delivery of support and Software Training
From SFE receiving the report to arranging the delivery of it, it can take around 2-3 weeks. I think this step is self-explanatory, but I think the main thing I wanted to speak about was the software training.
My trainer was called Phil, and I name him in the hope he sees this as I can not thank him enough for the training he provided. There were several different software packages he had to train me on, and I was a bit nervous as I was worried about the training being virtual and just generally software, not one of my strengths whether it was going to be stressful. Phil was the most patient and kind trainer I have ever met, he really took the time to see my confidence level with different software packages, to ask questions about my course and what aspects I was struggling with, and he even taught me how to reference! I found learning all the software packages relatively easy, but I believe this was just due to my level of dyslexia and experience with other software. But I think the most life-changing aspect of the training was finally learning how to correctly academic references. It took me quite a while to get used to the software, and he wanted me to feel confident when using it in real life, so we used one of my coursework pieces at the time to learn how to reference the sources I used. It made such an impact on my grades, and he was also there at any point outside of my training hours to answer any questions or issues I was having with the software. Learning software, I won't deny was mentally draining as there's a lot to take in and I struggle with my processing speed due to Dyslexia, but he made the whole learning process a lot more enjoyable and less overwhelming.
My final support I received
(TANZ0306v3) Notebook Slip Case - 15" 1
3 Year System Warranty & Support 1
8GB MEMORY STICK 1
Andrea NC-185 VM USB High Fidelity Stereo Headset 1
Ayoa 3 years 1
Canon PIXMA TS6351 A4 Colour Multifunction Inkjet Printer (Wireless) 1
Dragon Professional Individual (DD) 1
Flatscreen Monitor - 19" with built-in speakers 1
Insurance - 3 Year All Risk 1
Keyboard - Wired USB 1
Learning Labs Course Long Subscription (5 years) 1
Lenovo V15 82C500G4UK 15.6"-i5-1035G1, 8GB RAM, 512GB SS, Intel UHD Graphics 620, Win 10 1
Microsoft Office 365 Pro Plus Install 1
MS Windows Defender 1
Party contribution towards order 1
Pre-installation of software and Delivery with set up and onsite familiarisation 1
Samson Go Mic - Portable USB Condenser Mic & Laptop Clip 1
Sonocent For DSA (DD) (700090) 1
TextHelp Read&Write v12 for Windows 1
USB Cable A - B 1
USB Optical Mouse 1
Ventilated Height Adjustable Laptop Stand 1
VGA to HDMI Adapter
Academic Tutoring
Mentoring
Conclusion
If you are unsure whether to get diagnosed, as said by Nike, just do it. What's the worst thing that can happen? You may found out that you aren't dyslexic, but you can still reach out to the Academic Skills Centre to work out which areas you are struggling with and how to improve them.
I have now realized that I was not dumb, slow, or hopeless. I just learned a different way and I saw things differently. I have realized that my ability to see things differently is actually one of my best qualities. It means I can come up with creative solutions, I see details that some do not even think of.
Finding out I'm dyslexic not only opened a world of support, but it significantly improved my mental health once I figured out how to learn based on my needs. Learning is still difficult, but with the support of my tutor, mentors, the university, and the software, it's much easier and I managed to obtain a 1st for my second-year grade! Compared to a 2:2 in my first year, I think it's safe to say there was a huge improvement. For me, I just needed to realise that I think slightly differently from others and learn how to use that to my advantage.
This is by far not the end of this journey, as I enter the world of work in a male-dominated field, a low-income, first in the family to go to university student and as a neurodiverse individual, I think I'm bound to face a few challenges! But I hope my journey will help others start theirs, as regardless of how old or far into life you are, getting the diagnosis can make a huge difference.