Where do I start? This has been a long journey, and to be honest I can't believe I'm here.
Where it all began
I remember attending a university fair with my parents when I was in 9th grade, just looking around for something that looked to be many years away. I remember walking past a table with a little yellow rubber duck sitting on it. As silly as it sounds, that is what drew me to the University of Bath's stand and why I probably am here today. At that fair, I talked to the university representatives and became pretty stunned and passionate about the University. I remember looking at my parents thinking it would be impossible for me, one day, to attend this university.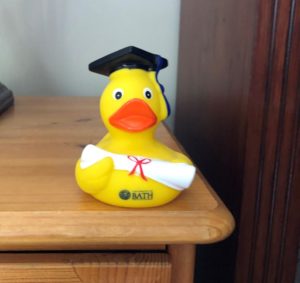 The application process
A couple years go by, and Bath was always in the back of my mind until the day to write my personal statement and finally submit my application came. I remember pressing the submit button on UCAS with my 5 choices, but really just hoping that Bath would be where I ended up. To be honest, it was never a given that I would be able to come here but I was always very hopeful.
The next few months after submitting that application was probably the most stressful months of my life. In the midst of having to finish my IB Diploma, submit papers worth 25% of my final grade, and in the middle of Covid.  I won't say it was easy.
Then, in the middle of my second lockdown, I got an email. The email I had been waiting for - for four years. I was offered a place at the University of Bath, with grades that were difficult but I knew I would be working my very hardest to achieve them. After putting Bath as my first choice, finishing off school, doing exams, attending graduation, and starting summer, July 6th came.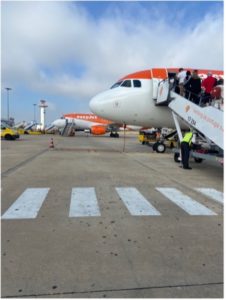 Now, if you did or do IB or any other curriculum where you have to wait months for your results to be released, you'll understand. This was the day my results were released and these results would tell me whether I could attend the university I had always wanted to go to or not. It was a very stressful day, I remember shaking looking at my loading computer screen.
As the page loaded, everything that I had planned, to look at each subject separately and not at my overall grade, disappeared. I went straight to the bottom of the page where I could see my result and just like that, in a split of a second, I knew I would now be attending the University of Bath.
I called my parents in tears and in disbelief that I had finished the IB Curriculum but most notably I had gotten into the university I wanted despite the global pandemic. Having to move across the world away from my parents for the last year of high school now that's a story for another time.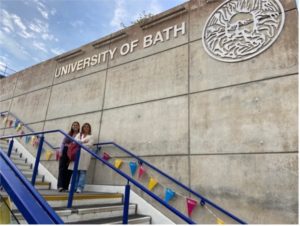 The waiting game
In all honesty, summer was kind of a blur, all I was looking forward to was coming to Bath. I was watching videos of current Bath students weekly, looking at what accommodation I got, joining group chats, finding my flatmates, everything revolved around my university journey. And just like that, three months ago I hopped on a plane from Portugal and moved to Bath. The first days here, I went shopping with my parents, got documents sorted and just visited this beautiful city that I had never been to before.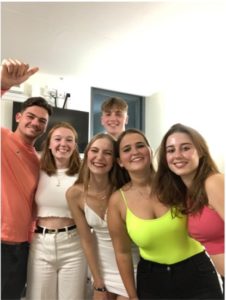 Moving in day
Then move-in day came. The day that I was the most excited but also the most anxious about. Moving to a new country can be hard, especially when you don't know anyone, but everyone is in the same situation as you and that is what I kept telling myself. Arriving at the parking lot with all my belongings, getting my library card, looking at all new unfamiliar faces and buildings was stressful but also one of the best feelings I have ever had.
The feeling of accomplishment! The thing I was most anxious and excited about – meeting my flatmates - ended up being quite simple because as I said everyone is in the same situation as you. Maybe I was lucky, maybe it is always like this, but my flatmates and I immediately clicked and got on really well. So my fear of being alone, not making friends, always staying in my room, and being too scared to get out, flew out the window.
Although the whole process of applying, waiting for a reply, waiting for your results, and waiting to move in can be painful and stressful I can confidently tell you that it is 100% worth it and I couldn't be happier to be here!
Yes, saying goodbye to parents and friends is hard, very hard but it's manageable and worth it because you are working towards your goal, your future. Your mom, your dad, your sister, or your brother will always be there for you and you will see them soon enough. Just try to enjoy your first few weeks, make friends, Facetime your parents, go out and I'm sure you will enjoy it. I certainly have!