Sophia, a young adult carer, talks about applying to Bath and the support she received before and continues to receive upon joining Bath 
When I first started thinking about university, I was living at home in the middle of a pandemic, had barely left the house in 6 months and was looking after my disabled dad full time. The idea that I could be living in a different city miles away from home in a couple of years seemed completely impossible and frankly quite unfeasible. Not only was I looking after my dad by myself, I had no time for any extra-curricular activities or extra work, meaning my personal statement was looking rather sparse. Moreover, I found it very difficult to think of something that I was passionate about to study for 4 years and I thought I would regret the time and money spent at university.
I became a young carer at 17 after my dad was diagnosed with cancer in March 2020. Yes, I know a pandemic and career change in the same week, the timing couldn't have been better! I barely left the house in the first year of the pandemic due to the vulnerability of my family, so I spent all my time doing work or caring for my family.
Not only did I miss out on key events in every teenager's life, but my life experiences also don't match up with anyone else my age making it incredibly difficult to relate to people. Due to my slightly 'unconventional' life, I couldn't imagine ever settling well into university never mind finding a solid friendship group. Fast forward a couple of months, I've found an amazing friendship group and we have already found a flat to live in next year together!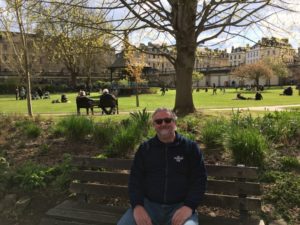 I initially considered the University of Bath because I went on a school trip to Bath and we stayed in the accommodation when I was about 15. It was one of my favourite school memories, we stayed in Solsbury Court and I instantly fell in love with the town.
Fast forward to applying for Bath, and not only did they send me all of the paperwork to fill in for mitigating circumstances without me even requesting it, but I also had multiple members of the University reach out to ask if I needed any more information or advice. When I came to visit in March with my disabled father, the University was more than happy to organise a specific slower one-on-one tour with a lovely Student Ambassador who was so accommodating and understanding.
She made sure that everywhere we went was accessible, she also regularly checked in to make sure we didn't need to stop for a rest. Once I firmed Bath, the Student Success and Retention team got in touch and set up an appointment. A couple of weeks before I moved in I had a teams call with Joanna, one of the members of the team at Bath.
She was extremely understanding and sympathetic, but she also gave me so much practical help. She helped organise meetings, apply for bursaries and discuss any worries I had. I now see her roughly once a month and honestly, those meetings truly help keep my head above the water.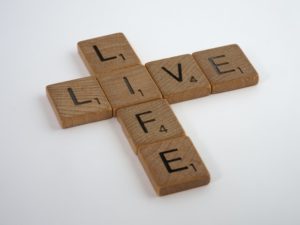 While it's so difficult to summarize everything I have learnt in the last couple of years and all the advice I would give to Young Adult Carers, my main piece of advice is to not wait for your life to start. Whilst I was contemplating a gap year last year in order to look after my dad for another year, I was on the phone with a Macmillan nurse who gave me some amazing advice. She reminded me of the importance of my own life goals and how fulfilling it would be for my dad to see me succeed at university.
Furthermore, when writing my personal statement it became increasingly difficult to find time to complete extra work and readings, so instead, I focused on the skills I had learnt whilst caring for my father and how I could apply them to university and the course.
To finish I would love to encourage any young adult carer thinking of going to university to seriously consider it and try to prioritise themselves as much as possible. There are so many people at university with similar life stories and there is an army of people at Bath ready to support you at every point.