Life as an international student can be very exciting. From meeting new people, exploring new places and gaining independence as a student, these are the experiences we crave. However, it can be quite intimidating as well which is completely normal. We all aim to make the most of our time and maximize on our efforts and sometimes just need the right resources and opportunities ahead of us.
I'm here to help you with this! The years spent at university are truly rewarding when you find activities and pursue projects that you are passionate about which convey your personality and roots. Here are some things you can do at the University of Bath to make the most of your experience!
CREATE AND RETAIN YOUR IDENTITY
Being away from home can be tough as you are in a new environment, facing a huge amount of diversity. The best thing to do as soon as you arrive is to join a society that closely aligns with your background and beliefs. There are societies ranging across numerous nationalities, religions and languages, and you are bound to find your place! Joining these societies brings you a step closer to home and allows you to get involved in activities that you would traditionally do as a person from that community.
When I joined university, I became a member of the Bath Indian Society which connected me with fellow Indian students and gave me opportunities to participate in dance competitions, Indian festivals and so many more cultural events. I now regularly host Indian classical dance sessions as part of the Indian society and Tamil society, where I choreograph and teach dance routines to members.
Finding ways to spread your culture and beliefs throughout the campus and using your skills to aid you with it, is one of the many ways you can retain your cultural identity as an international student and create fun memories.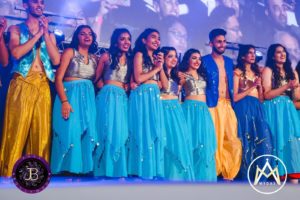 FOREIGN LANGUAGES CENTRE
An advantage of being in a university with incredible diversity is how much you can learn and impart knowledge from each other. One of the many features the University of Bath provides is its foreign languages centre which teaches a number of international languages. The levels range from beginner to advanced. So whether you are a novice in a language or have learnt it in school, there is something for everybody. Learning a new language not only is a great addition to your CV but allows you to break those language barriers and connect more deeply with students.
I started learning French last semester and have thoroughly enjoyed the experience. Though I would have started in my first year if I had known about it earlier. Nevertheless, grab this opportunity as soon as possible!
WORK HARD, PLAY HARDER!
We have all heard of the saying, "all play and no work makes Jack a dull boy". As much as it is important to stay on top of your degree studies, it is equally important to step outside your academic bubble and tap into all the interesting opportunities that are presented to you. Firstly, the SU (Students' Union) is home to 100+ societies and student groups from dance, music, fine-arts, film and sports. Joining these allows you to make use of your spare time productively and hone the skills that you may have already garnered.
Student-led organizations are also a great way of enhancing your soft skills. 180 Degrees Consulting Bath; One Young World, Bath; Acceler8; Vertically Integrated Projects are few of the many organizations that create experiences for students to improve commercial awareness in profound ways. Additionally, they are more than welcoming to international students and enjoy our involvement.
I was a consultant at 180 Degrees Consulting, Bath last semester and currently the Partnerships director for One Young World. Bath. Being part of these projects has shaped me as an individual and allowed me to use my experiences as an international student to contribute better.
BE AN AMBASSADOR
One of the best ways to make yourself at home is to help fellow students and create a sense of belonging. Becoming a Student Ambassador has allowed me to share my experiences as an international student and help prospective students in guiding them through those tough decisions about joining university. It has also introduced me to other international students, some of whom have become my closest friends! There are different types of ambassadors you can apply to become such as international student ambassador, casual outreach ambassador and campus ambassador etc
FLIGHTS FOR LOVELY SIGHTS
Lastly, travelling to see the beautiful places around you is so exciting and is something that you ought to do studying abroad. Be it making weekend trips or travelling after exams, take the time out to explore the UK with your friends to make your study experience memorable!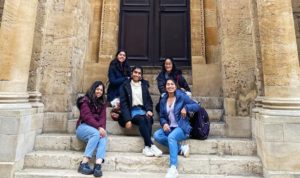 It can be tough as an international student but there are always ways to make life easier and lively, especially at Bath! I hope you found these tips useful and utilize these to make your life at the University of Bath productive and positive!