Watch this video then read my blog for more details.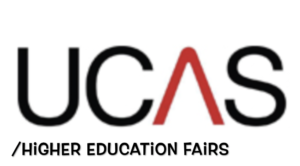 As a prospective university student, you are likely to have a lot of questions. Some of these questions you know, and you may take hours scouring different pages to find your answers. Some of these questions you don't even realise you have until they've been answered for you or someone else voices an unconscious concern of yours. This is normal.
The process of applying to a university via UCAS requires you to narrow down five courses from five universities, and that's it. Well, it's obviously not as cut and dry as that, but this is what we're told the process is like. So naturally, you have questions.
You want to make sure the five courses you apply for are right for you, and that you are right for them. You want to make sure you will feel comfortable, accepted and even thrive when you eventually go to university. You also want to make the right decision, which can be hard to do when most prospective students have no experience of what university life anywhere is like.
 This is where this blog and suggestions for you to check out a UCAS/Higher Education fair comes in. There are plenty of ways to access information from universities. You can check out their websites, read their course catalogues, attend open days and reach out to current students and ambassadors such as myself.
But if you dislike the anticipation when waiting for an email reply, are unable to or have missed open days and feel uncomfortable reaching out to students and initiating this dialogue, then there are still ways to get this information and feel more reassured and informed in your UCAS decisions.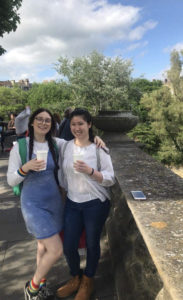 UCAS/Higher Education fairs work by bringing together staff and students from many, many different universities and setting an allocated space and time for them to focus solely on talking to prospective students. This means any questions you have will be answered right away, any unknown questions may be answered too by staff pointing out specific features of their universities and courses.
You won't have to feel like you're imposing when asking a question (although trust me, you never are!), because this entire event is dedicated to prospective students and their queries. You can engage with staff and see what the personalities of lecturers and administrators are like and what's more you can feel engaged in university life without even having to visit a university. 
My friend Jeraldine went to a Higher Education fair back in 2017 in Bangkok, Thailand where she's from. She was a prospective university student who was in Year 12 and studying diligently for her International Baccalaureate whilst trying to decide which of the plethora of courses to apply for. After attending this fair, she went to visit the U.K. and some universities she had encountered at the fair, including the one and only University of Bath.
She ended up applying for five universities she had spoken with at this fair and is now in her final year studying biochemistry after returning from an incredible placement year in Grenoble, France. She kindly agreed for me to interview her about her experience at this fair. From her interview, I have outlined three points about UCAS/Higher Education fairs that may sway you to check one out. So, here it goes:
1. Knowledge is power 
As I've mentioned, deciding which courses to apply for is not the easiest decision to make. Maybe you have a general idea that you would rather study science than humanities, or prefer chemistry to physics. Maybe you're stuck in between two very different types of courses, such as applying for English or Maths. Or maybe you have no idea at all.
All of these scenarios are perfectly acceptable, and you don't have to rush your application process. But knowledge is power. Knowing what you enjoy and would like to study if you are considering university is definitely helpful in making this decision and not just applying for places on a whim. And a great way to gain this type of knowledge is by being involved, being active and asking questions. UCAS fairs are a great place to do this. 
Jeraldine said how she found it "good that the fairs were there as I knew it could take quite a while if I was to email them or anything for them to get back to me about this. So it was nice just to be there and find out straight away." Having this ability to ask questions and get your answers right away is always helpful when trying to make a decision, as you can easily collate your knowledge into which courses are more and less right for you.
You may also gain extra information at these fairs which you may not have been aware of previously. For example, Jeraldine mentioned how she didn't know that Bath offered placements until attending this fair, and this extra information about the opportunities different degrees could give her definitely helped her in choosing where to apply for. So you never know what information you'll gain by attending a fair and engaging with staff who have the knowledge that will make your decision process that much easier. 
2. You are wanted
Being a prospective student can make you feel disconnected from the reality of being a student. The life we have before university is often very different from life as a university student. This involves changes in education style, which moves from classes to lecturers, changes from living at home to independently and even changes in the countries we live in and their cultures.
This can make the application process daunting. After all, it is the first step to leaving the life you've known behind and moving into this new stage of life that you will be in for between 3 and 7 years depending on your course. 
This is another reason why UCAS fairs are so valuable. They show that you are wanted and that you will also succeed in this new phase of life. It creates a sense of reality around this application process but stops it from being so scary. You actually get to engage with these universities and their staff and feel accepted by those already operating in this higher education space.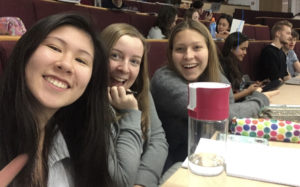 Jeraldine found this herself when she attended the fair. She noted how even though her father came with her and asked many questions he had, the staff at the stalls always seemed to direct their answers to her. This, in her words "made me feel like I am a part of this". She also said that she "'thought it was really nice of them to fly all the way out to all these countries just to recruit students. A lot of the universities I spoke to also wanted to recruit students from all ethnicities, it was quite nice to see… I felt accepted'. 
So if you are feeling disconnected from this student-life reality and perhaps like any other prospective student, less special and wanted than an actual student by these universities you're thinking of applying for, why not check out one of these fairs and see if the experience changes your mind? Get your parents involved for sure, but remember this process is about you. For you never know, interacting with these UCAS stalls may give you the confidence you need to start applying and help you make the leap from a prospective student to an actual university student. 
3. First: motivation, next: achievement 
One of the hardest phases of doing anything is the start. It's the point of going from zero to one, of putting a pen on the paper and writing the first word. And maybe all you need to start your application is that little kick of motivation. So, where better to get this motivation from than a UCAS fair?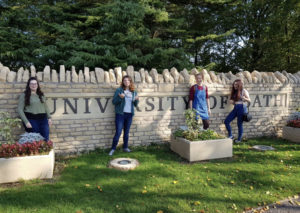 For Jeraldine, going to this fair gave her the incentive to start preparing her UCAS application early. She reached out to universities she'd spoken to afterwards, and even visited some. She found it helpful "attending the fairs as well and realising, okay, this is the one I want to apply to and eliminating all the other ones helped me focus a bit better on my goals to apply." 
As a prospective student, you will have a similar goal of applying, but actually being in a space that makes this goal more of a real potential can be really motivating and give you that extra push to start working on your applications and getting more involved with the prospect of university life. 
So that's it, my blog on why you should follow in the footsteps of Jeraldine and check out a UCAS/Higher Education fair. Be sure to prepare questions like she did, maybe have a selection of stalls/stands to attend or speak to but don't be scared to speak to some more stalls/stands just in case. Get your parents involved and just have a good time.
Being scared of applying and going to university will stop you from achieving your goals of student life, but being involved and seeing that this really isn't all that scary may help you make these goals a reality, just like it did for Jeraldine. So I will leave you with this final quote from her:
"'Everyone was really energetic, upbeat, everyone was really open to talking to people who came up to the stalls. It was a really nice experience, everyone I met was really nice"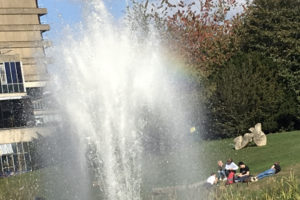 Thanks for reading. Also, don't forget to check out an open day at the University of Bath and feel free to leave any questions you have in the comments and I will reply ASAP.