After the unexpected joy of results day, I let it all sink in: I was about to become a University of Bath student. But at that moment, I had never been to Bath and never visited the campus. How on earth was I going to find my way around the place?!
Using Maps and Virtual Tours to view the campus
Due to a variety of factors, some being distance and Covid worries, I was unable to go on an in-person tour of the University of Bath. So I tried to remedy this situation in particular ways.
I did some extensive sleuthing on the University's website (after Results Day, I cannot remember a day when I didn't go on the University of Bath website!), and I downloaded a PDF copy of the university campus map. I also virtually saw the campus in my Applicant Virtual Campus tour and used the handy 3D model on the website. I had even received a physical copy of the map at Arrivals Day.
But I will be honest: as helpful as it was to look at the University campus on a map and virtually, being physically on campus is very different to the digital version and the map. It took me a couple of months to properly familiarise myself around campus. At the beginning of term, I looked like a lost, confused Year 7, feeling overpowered by the big scary buildings and the taunting open fields and space.
But fear not, I eventually learnt some tips and tricks to navigate around and developed a newfound appreciation for three particular spots on campus. So, how exactly can you find your way around the University?
My Top Tip to NOT get lost on campus
The one thing the maps helped me with was being aware of what side of campus certain buildings were on. I soon learnt to pay attention as to whether the building has 'W' for West or 'E' for East before their name. The West side of campus is where accommodation buildings like Polden are, whilst the East side of campus is near accommodations buildings like Eastwood. For instance, if I have a lecture at '5W (insert room number)', I would pretend I am walking towards the Polden building and in a few minutes, after glancing at signs, I could locate the building! 
My Go-To Places on Campus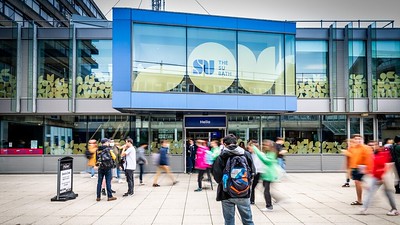 1. The Student Union (SU) Building
I often lurk around here after lectures to get a quick bite. I'm spoiled for choice with cafés such as The Pitshop and the Plug Bar with delicious snacks ranging from crêpes and burgers. But first and foremost, the SU is a student hotspot. At noon, you'd be lucky to find one seat in there for yourself, never mind with a group of your mates! And during the weekend, it is transformed into clubbing central if you need some time to unwind.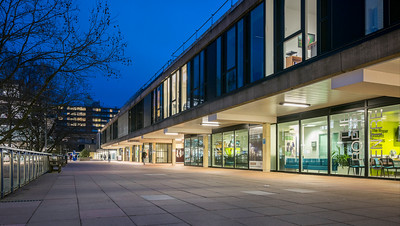 This is main place to head to whenever you need some guidance, whether this is mental health-related or general enquiries about the University. The staff inside are lovely and are willing to hear what you have to say, as well as offer additional services or avenues for your unique situation. Also, finding out that I could book a private and quiet room with Student Services was so helpful for whenever I had online meetings or appointments that I didn't feel comfortable attending inside my campus bedroom (with pretty thin walls!).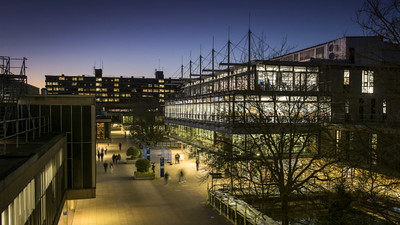 3. The Library
Though it is self-explanatory, there is so much more to the Library than a place to grab textbooks. Each floor has an extraordinary amount of space, packed with free computers, sofas, booths and desks, meaning this is a more than ideal place to meet up for group projects. The sleek and modern aesthetics gives me a nice break from my cosy and homely bedroom, which is perfect for switching my brain into 'work mode' whenever I'm at the Library.
As tempting as it is to use the Library as a social hangout spot, the majority of people are there to genuinely study … something I learnt very quickly at the start of term!
What else do I know?
There are still more things I discover about the University campus to this day. To quote my favourite song from the band Madness: "There's always something happening, and it's usually quite loud"
I always like to reflect on what I currently know about Bath university, so I can find out what to look for next.