Brexit. Now What?
As an EU citizen who had dreamed about attending university in the United Kingdom, Brexit was less than ideal, to say the least. It was something that I was wishing wouldn't happen. Many factors changed when applying to university. It was even more frustrating because it all changed the year I was applying.
However, with this being said, applying to Bath was very smooth, but there are a few things that I think are important for prospective students to understand.
What changed?
Since Brexit happened, students who are EU citizens are now classified as international students. What does this mean? It means that not only have the university fees changed, but we also need a visa to be able to study in England.
Of course, some of you may have secured pre-settled or settled status, in which case you don't need a student visa. But the vast majority of us coming for a course longer than 6 months, will require a student visa.
Regarding the fee situation, I won't lie it isn't great that we have to pay almost double what we – European citizens - had to in previous years. Still, now that I have been here for just under five months, I can wholeheartedly say that it is worth the quality of education we get. There are, of course, specific scholarships that we can apply for, based on your high school grades or even sports, which is always helpful.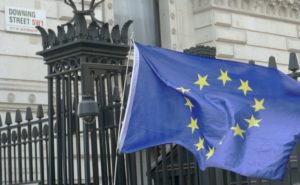 Visa Application Process
Since we are now considered to be international students, that also means we need a student visa. Once I received my final unconditional offer to study at the University of Bath, I was given a CAS number by the uni, and it was when I applied for my visa. The University is quite helpful in this aspect. You will receive emails with guidance and letters that you will need to submit your application – like a letter confirming that you are now a student at the University.
I remember when I applied for my visa, I was told it could take over one month; however since I did it sometime in advance, it was actually quite speedy. So, my advice to you is once your offer is unconditional, then do so as soon as possible, as it will take the stress off your shoulders.
When I was applying for my student visa, I needed to pay a fee to access British healthcare, which is called the 'Immigration Health Surcharge.' I was a bit taken aback by the price, and it was a bit of a shock, to be honest. However, this fee covers all the years you will be studying in England – however long your visa is valid, which is quite helpful if you ever need to use the healthcare system. In addition, students from the EU who started after January 2021 are now eligible for a full or partial reimbursement of this.
Once your application is finished, it will be reviewed, and you will receive an email once your request has been accepted. Since I am a European national, I was given a 'digital status' on my passport chip. This was very convenient because it meant everything was completed and my visa was all done and good to go. I know that there are a few different cases where you might have to go pick it up, but this process is usually the easiest part of the application because you are now allowed to study in England, and if you are like me, a lot of stress will be lifted off your shoulders.
Overall, everything went quite smoothly for me when talking about the application process, and it was quite a quick process. Of course, I was a bit anxious about it before I went through it, but honestly, there shouldn't be anything for you to worry about.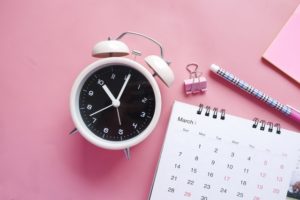 How does it affect my university experience?
One thing that was a bit upsetting about this whole situation was that since I am now under a student visa, I have a lot of restrictions when it comes to working and volunteering. This caused me a bit of stress when I saw it.
However, to be completely honest, the 20 hours a week during term time and full-time during vacations we are allowed to work, gives us access to a lot more than you would expect. I am involved in multiple projects where I can volunteer and work, and I am still well within those twenty hours a week.
It can be a bit scary when we are given a lot of information at once, and then it is easy to start overthinking. Although not ideal, I can assure you that the working hours we are given permission to do will be more than enough for your experience at university and will allow you to do a lot of things.
Another thing that is very different for international students is since we are now under a visa, we have mandatory attendance hours both online and in person. We need to download a free app on our phone that confirms our check-ins when attending teaching sessions. In all honesty, it is pretty easy, and the mandatory hours are very doable. At the end of the day, you are coming to university to get a degree. So, in my eyes, it is only an incentive to do better and attend lectures where you will actually be learning.
Final Thoughts
Being an international student isn't at all bad; there are a lot of societies within the Students Union for specific nationalities. In addition, there are a lot of events for international students not only on campus but also in the city.
Overall, I think it is essential to be aware of these changes that came with Brexit. However, being aware shouldn't equal being scared. Although the change of rules is frustrating, the whole process is quite doable and shouldn't demotivate you to come study in the UK.
The University will guide you and is always very helpful if you have any questions. In my experience, it is a stressful journey, but once it is done and you are actually attending university, it is something that really won't affect you. So, take a breath, apply to university and let the days come one by one, and enjoy this process. I am sure one day both you and I will look back and wish we could do it all over again.
You might want to check out the UK Council for International Student Affairs website for more information and if you have any questions feel free to comment and I will be more than happy to answer them.