Moving to a new city, and finding your new home for three, four, or even five years, it's a huge deal! Personally, I had to do the majority of my research online as it fell during the pandemic, but I still had to think about THE all-important questions I wanted to answer before making this life-changing decision. I'm here to give you a few tips on making the most of your open day, in person!
Tip Number One – Do some research!

Firstly, before travelling so far to visit the university, take time to do some brief research on the specific course(s) that take your interest. This way, you could avoid the potential disappointment of your preferred course not being offered. Instead,  you'll be able to spend all your time finding out more about your chosen course, rather than spending the open day figuring out which course you would or wouldn't enjoy.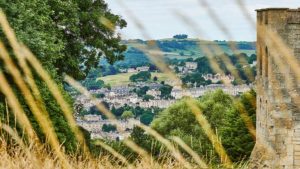 Tip Number Two – Questions, questions, and more questions

So, once you have a course in mind that you want to find out more about, start to think about some questions tailored around the course. For example, 'What careers have recent graduates from this course gone on to?', 'Is there an opportunity to take a placement year or a year abroad?'.
Many of these questions can be answered online via the university's courses webpage; you could even use the open day to your advantage and think of some very specific questions, such as asking a current student about their experiences within their course, as well as university life as a whole.



Personally, I found the stories and advice from current and previous students the most helpful, as it doesn't really get much more genuine than that! Some of the more personal worries tend to be about finances, living situations, feeling homesick, settling into university etc, so don't be afraid to ask about these. I can assure you, you won't be the only one having these thoughts! To ensure you get all your answers, perhaps have a think beforehand and make a list of questions to ask on the day.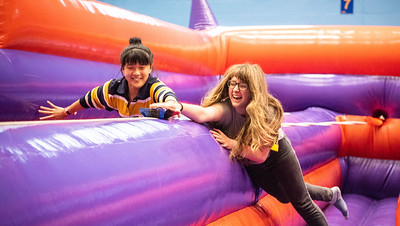 Tip Number Three – Societies

Besides the very important decision of what course you'll want to study, there are many more aspects to university life, all of which you will want to consider before making any final decisions. Therefore, I recommend finding out about the societies and groups available at each university. With over 100 societies currently available (with space to create more), the University of Bath is keen on providing a sociable life to suit everyone.
On top of the activities available, consider the facilities too. Personally, I really liked that UOB had a great on-campus gym, as it made going to the gym very accessible and convenient in terms of fitting it around my timetable. There are also many other areas you may want to consider, such as sports facilities, bars, clubs, social areas, canteens etc.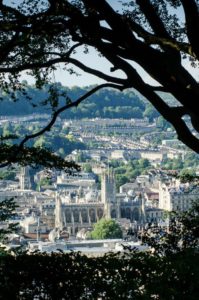 Tip Number Four – The city

The final important tip I would recommend is to save some time to explore the city. Though the university and course should be a priority, the whole university life experience is not fully complete if you don't also enjoy your surroundings outside of campus. Even though I have not even been living in Bath for a full year yet, I have thoroughly enjoyed spending time with my friends in such a beautiful city.
Bath has been great for going out to restaurants, going to the cinema, going clubbing, going for picnics, and especially going on walks surrounded by amazing scenes and sunsets.