As a student parent you get many of the same questions. Chatting with your parent friends you'll get asked 'How do you fit in your studies around being a parent? It must be so hard!'. Then from your student peers 'How do you fit in being a parent around all your studies? It must be so hard!' And if you're still considering whether or not to come to university, your internal monologue is likely asking you the same. Would it be too hard?
My Story
After completing a BSc in Molecular and Cellular Biology at Bath back in 2014 I went on to complete a PGCE that led me into secondary school science teaching in the local area. There were many parts of the job I loved but I never felt it truly fit me. Then in 2019 I gave birth to my daughter and my outlook on life started to change. Returning to teaching after maternity leave, that itchy feeling of a career that didn't fit persisted and now a new thought entered my head 'What advice would I give my daughter?' The answer then became clearer. I wouldn't want to see her make the safe choices; I'd encourage her to pursue a path that brought her more happiness! What use would it be telling her that, if I never modelled it to her myself when I had the chance? So I knew I needed to make a change, the question was, change to what?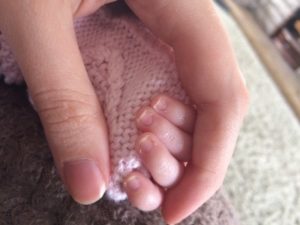 Applying for a Masters
I knew I wanted to do something different but I didn't know exactly what. But inspired by a friend who completed a Masters as a platform to jump into a completely new career, I started looking at postgraduate prospectuses to see if anything caught my interest. It didn't take long before I stumbled across the description of the MSc Molecular Biosciences (Biotechnology) at Bath and the sense of excitement I felt assured me I'd found my next step. The application process was really straight forward and by February I had been offered a place. I quickly accepted and started to work out the logistics of it all.
Starting the course triggered a big shift in my day-to-day life but I quickly adjusted to my new normal and I'm now the happiest I've been in years! I'd like to share with you my 5 top tips to make it as a student parent.
5 TOP TIPS
Plan, plan, plan
My diary has become my best friend since I started my Masters. As well as ensuring everyone knows exactly who is picking up my daughter from nursery (very important) I use it to map out time for focusing on various assignments. While some of my peers may have the option of leaving work until closer to the deadline, as a parent you simply don't have that luxury! As soon as you get your timetable, make sure childcare is arranged so you don't need to worry about it. Then, when you get a deadline, block out time to work on it in peace! Don't expect to be able to knock out your best work in between those shouts of 'MUMMYYYYY!!!'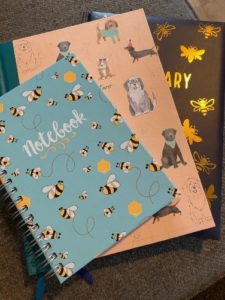 Communicate with your support network
They say it takes a village to raise a child and that certainly applies to us student parents! If friends and family offer to help out then take them up on it. Don't get stuck feeling like you have to do it all yourself. Also, make sure you keep talking to those you are close to. The academic year will have busy patches and at times it may all feel overwhelming so share how you're feeling. Talking always helps. You may well find there are other student parents on your course and they're great to talk to as they know exactly what challenges you're facing. On my course I met another student who was also a Dad to a toddler and we often chat about them. Whether that be celebrating their milestones or commiserating over sleepless nights!
Set aside family time
Studying will take up a lot of your time, as will all of those household chores that still need to be done, so don't lose sight of the value of spending time as a family. When those odd days fall where my husband isn't working, I have no lectures and our daughter isn't at nursery we make sure to make the most of it. Take a beach day! Or maybe watch a film under a blanket with a ton of snacks!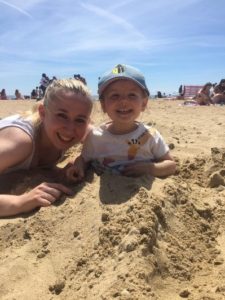 Be upfront with your peers and academics
You will have some restrictions on your times that many of your fellow students do not. Don't feel like this has to be an issue or something you need to apologise for! From the outset I made a point of sharing the fact I was a mother early on (I also struggle to go more than 10 minutes without mentioning her in general. That's normal right?) It made it a lot easier for others to understand why I wasn't able to be super flexible at short notice. Online meetings for group projects became really useful and the other members of the group have enjoyed an extra little team member popping her head up every few minutes!
Remind yourself of why you're doing this
I'm not here to convince you that life as a student parent is easy because it really isn't. At times it can feel you just don't have enough hours in the day to do everything you want or even need to do. In those moments I remind myself of the reasons I took this path and use that as my motivation. When I view the short term struggles as simply a hurdle to overcome for long term gains for both myself and my family it gives me the strength I need to persevere with this challenging but ultimately rewarding pathway.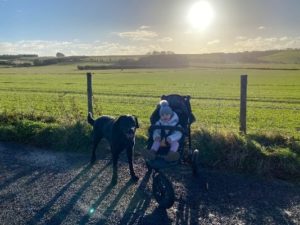 So I'll leave you with the standard phrase I use when asked the 'How do you fit it all in?' question:
A lot of things are hard. They only become too hard when you don't want it enough.