Today, on a sunny May morning when I was walking down the Abbey, I saw the class of 2020 and 2021 finally have their much awaited graduation ceremony. They were all dressed up in fancy gowns and suits, with high heels, graduation caps and capes, carrying the amazing Bath legacy forward. I think to myself all the emotions they must be going through, to leave such a beautiful place and their friends.
I realise how quickly these three years have gone by.  To distract myself, I start thinking about the dress, shoes, and bag I would potentially carry for mine!! :). Suddenly, my phone beeps, and I receive a mail form the uni, highlighting my role for the upcoming open day and Freshers' Fair. From having to attend one in 2019, to organising and presenting one in 2022, I have really come a long way.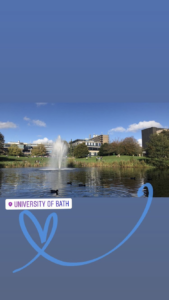 I am Tanisha Aggarwal, and this is my story about being an Indian student in Bath, a place I am lucky enough to call home.
Deciding upon a uni can be one of the toughest and most stressful decisions of your life. It's not just about rankings, but the place too. I was extremely fortunate because Bath offered me both, and beyond.
In July 2019, just before starting uni, I was in a total fix regarding where to spend the next four years of my life. Being a typical South Delhi girl, I was used to staying in a city that never sleeps. Hence, Bath was completely off limits at that point.
3 years hence, I can proudly say that 'there's no other place I'd rather be'.  I am having the best experience, that I believe my other choices would have failed to provide. Bath not only provided me with a fairytale town, but also an unbeatable campus life and vibrant and diverse community. This town has a homely inoperable vibe, making it a perfect place to balance academics,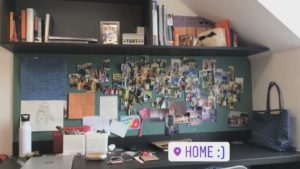 extra-curricular and Friday night clubbing!
The best thing about being an Indian on campus is the fact that every third face on campus is Indian. Fun fact, one-third of the community is international, so there is absolutely no feeling of alienation. From Diwali to Eid to Holi, all festivals are celebrated with a lot of pomp and show. What's more….monthly Bollywood nights. The Indian societies on campus have weekly events to increase participation and engagement.
I remember while I was on my way to uni, I had all sorts of thoughts about fitting in, adjusting, how will I manage without my family, will I adjust to the academic system and what not!! But in the end, friends become family and academic study also follows I guess….with a ton of extensions at first….but then you adjust.
What I'm still not able to manage and get used to is the British weather! Sunny, rainy, snowy, windy cloudy…..all in a matter of a few hours. For a person like me with a terrible spice tolerance, the bland Indian food has never been an issue, in fact I love it ho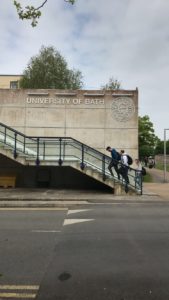 w I can eat everything without having to reach out for 5 glasses of water for a meal.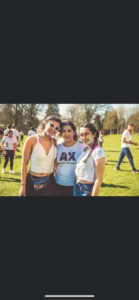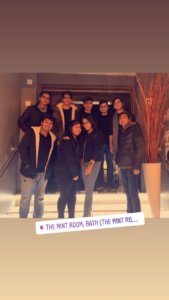 Bumping into movie stars, seeing the Bridgerton cast embrace the Royal Crescent and seeing the shooting of various movies and TV shows is just a regular thing in Bath. Seeing strangers smile at you while you're walking just makes your day.
From somewhere between studying until 4am with friends in the library, struggling to complete assignments to dancing off at Friday Night Bridge until 3am, three years have gone by in the blink of an eye. As far as being an Indian on campus is concerned…. I absolutely love every bit of it!
People here are soooo curious about Indian culture and want to know everything about it! All my international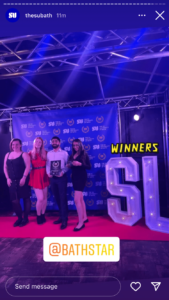 friends often ask me questions like 'do you wear heavy clothes all the time' 'oh you're Indian….you must love eating spicy food' and the most funny of all…. 'Will you have an arranged marriage'.
What fascinates me the most are the formal events on campus- the dinners, the Winter Ball, Masquerade Ball and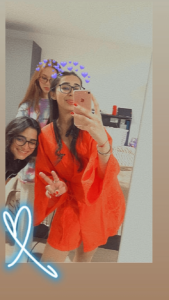 obviously the Summer Ball. Being an Indian, we did not have formal events in schools, and having grown up watching Disney movies, I loved formal dance events like these.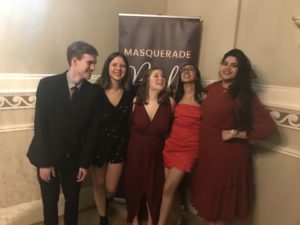 Trust me on this, being an Indian on campus at the end of it, is being like anyone else. There are people from all over the world. Name a nationality, and you have it here.
Everyone is new to the uni and so open to interact that there's not a single dull moment or a single moment where you'll find yourself alone. There are soo many opportunities available, some especially for Indian students like the ambassador roles on open days catering to potential Indian students. 
The support provided by the University to their local as well as international communities is insane. From wellbeing ambassadors to a 24x7 Nightline, there's always someone available to talk to and share your problems with.
Personally, my teachers and mentors have always been there for me and supported me from the very start of my course. They've always been there for me, whether it was my studies, gap year or placement. Plus they've been particularly generous with granting me extensions :). 
To me, Bath has given alot in these three years. From a clueless, homesick and anxiety stricken, insecure 18-year-old, trying to find myself and a place to fit in, to now confidently chairing 5 societies, being an active part of the SUmmit, doing ambassador roles, recommending Bath to incoming students, the University has helped me completely unleash myself, step out of my bubble and comfort zone and make the most of my potential and bring a positive impact and change in the community.
All the travel anxiety, home-sickness and failure has made me emerge stronger than ever, and made me the confident person I am today. I got a platform to be open and vulnerable at the same time. I learnt not to fit in, but to stand out.
Yeah being an Indian the only things I miss, at times apart from some 9am lectures, is someone doing my cooking, cleaning and laundry for me, otherwise, I feel I am mangling pretty well….at least much more than what my parents had expected of me.
Something I would say to my 18-year-old self and to the incoming students reading this….embrace the journey as it comes, and don't forget to have fun.