I am officially done with my first year, and in retrospect, I realise that I've had some experiences with banks and managing money that I feel are worth sharing with first-time international students that are coming to the UK this fall.  
If you travel internationally frequently, you might be familiar with the concept of a Foreign Exchange (Forex) card which may look like this: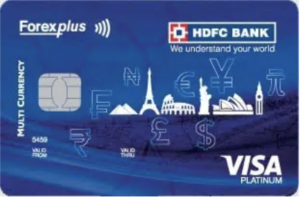 Like regular debit cards, these foreign exchange cards can be loaded with money and used to make purchases at stores using tap up to a certain limit or inserting into a card machine if the purchase exceeds the set tap limit. If you're travelling to the UK for the first time or are just there for a vacation, using a Forex card is the best alternative since you can use it like a debit card instead of carrying around cash. You can link your Forex card to a savings account and issue it just like a credit or a debit card. Then, you can use internet banking to transfer funds in your local currency to the foreign currency at the prevailing exchange rate.
As you may have realised, this isn't the best option for a student since exchange rates can be costly if transferring funds frequently. Furthermore, if you wish to take up a part-time job, your employee would transfer your salary to your local bank account. Using my Forex card entirely for the first couple of months, there was no way I could send money to my friends or take money from them after we forgot to split a bill. 
Thus, once you're in the UK for a while, it is best to open a local current or a cash account. Perhaps one tailored specifically for international students. This is because although a Forex card works in most places, it can be a task to use it for online banking.
Speaking from my own experience, it took me several tries to get my Forex card working for applications like Uber, Deliveroo, PayPal, and so on. Withdrawing cash from the ATM also carries a charge with these kinds of multi-currency cards, and there might even be a reloading fee. 
Now that you've decided you need a local bank account in the UK, it's time to decide which bank you want to keep your money with. When it comes to banks, there is no end to the options in the UK.
One bank that became recently popular is Monzo, an online bank that doesn't have a physical branch. This means that your account can be entirely managed on your device. It is important to note that the basic current account has zero monthly fees and mentions free bank-to-bank transfers within the UK but says nothing about international bank transfers. With certain ambiguity like this, it is best to contact the bank and ask them if they allow wire transfers, and if so at what charge. Here's the link to Monzo where you can find the details of the various kinds of current accounts. 
Barclays Student Additions account is also a very popular option since it enables international payments, albeit at a charge of £6 for non-euro payments coming from outside the EEA, which are free. Thus, if you don't mind paying 6 pounds every time you receive money from your hometown or are from the EEA this account might be your ideal option.
However, Barclays' popularity can also put you at a disadvantage when it comes to making an appointment with them. A friend told me that she had tried to arrange an appointment before she got to the campus and despite that she got an appointment date of one month post her arrival in the UK. Upon hearing this, I figured that if I required immediate customer service at one of their branches, my problems might not be promptly addressed. If this is a concern for you, Barclays might not be the right choice.
When I downloaded the Barclays application, they wanted me to verify my UK address (more on this later). After providing my address, they said that they would post a code to my address and upon receiving that I had to enter that code for verification. This can be a complex procedure if you live in university accommodation and you don't know where to check for your post or how long you will have to wait for it to arrive. I never received the post until I found it in my Polden residence kitchen a month later, which makes this method of address verification a bit troublesome. 
Personally, I am a cash account holder at Metro Bank, and it has never disappointed me (No, I am neither endorsing any Metro Bank product nor is this a paid advertisement). I was indecisive about choosing a bank, which is when I stumbled across the empty office of Metro Bank. I walked in, asked the manager about the different kinds of accounts without having to wait, and he pulled up a detailed print of the ideal cash account for international students.
He solved my doubts there and then - international bank-to-bank transfers are free of cost and it would only take me an hour in the office to get the account opened as well as receive my debit card. The only thing I was required to do was to come to the branch with my British Residency Permit (BRP), passport (for confirming my identity), and proof of address. 
To obtain a proof of address, you can log into SAMIS which is the University's student record system and go to the hyperlink "Request proof of student status", select "to open a bank account" as the reason and wait for the letter you can present at the bank.
When I went to the bank to open my account, I encountered a problem. Banks require your address to be visible on RoyalMail, the UK's mailing service, upon searching your postcode. I lived in Polden at the University of Bath, and when I looked up my post code "BA2 2PS", I couldn't find my flat and room number POC6.1 on it. I was told that unless my address was registered with Royal Mail, I couldn't have my bank account opened. If you apply for your address to be visible on Royal Mail, it might take a long time for the website to update it, so it is better to show the bank an email of your request to Royal Mail to get your account opened. 
Some international students use Transferwise (now Wise) to transfer money internationally from their bank accounts back home to banks in the UK. However, such intermediaries charge a fee for international bank-to-bank transactions. Regardless, if the bank account you have opened doesn't allow for wire transfers or charges a fee higher than Wise does, using Wise might just be the solution for you. Here's the link to Wise.
To conclude, if you're an international student, there are different concerns you may have and some might be more relevant to you than others. Thus, it is crucial to do your research on banks and ask the right questions about international fund transfers and charges related to them. It is also advisable to be careful about minimum bank account balances, monthly account charges, setting up standing orders and direct debits, and charges on ATM cash withdrawals while choosing the best current account.
The banks I mention in this blog are just a few of the many options available - with the right research and identification of what you want out of your bank account, you can select a bank. If you have any questions for me, feel free to drop them in the comments below.