Buses run around Bath almost all the time. They're sometimes crowded so you might have to wait until the next one comes along, sometimes somewhat vacant, and sometimes scarce to find on holidays and Sundays. To know your way around all these schedules, of course, is important if you're planning a grocery trip to the city or travelling to an important class at university. 
On my first day on campus, as I was leaving my dormitory to do some grocery shopping, I asked a couple of girls how I could find the bus. They told me to download the "FirstBus" app that would let me buy a bus ticket. Upon opening the app, you're supposed to go to the "mTickets" section, go to "Buy", and select your area.
For University of Bath students, the area would be Bath and the region would be Wessex, Dorset, and South Somerset. There, you can find several buying options but the most relevant one for me as a student was the Bath FirstDay Student which allows you to travel back and forth within the different stops in the city for £3.50 as many times as you want.
Another one was Bath Flat Fare Single Student which charges £1.50 for single-time use. If you live in the city or you are someone who would use the bus every day, you might want to consider buying a student bundle like the student month, term time, or year-round bundle which can help you save some money rather than buying a day ticket every day. One deal that FirstBus offered that I liked the most is that you get a discounted ticket every time you travel after 7pm, and you can use it multiple times in the night which is perfect for some nights out.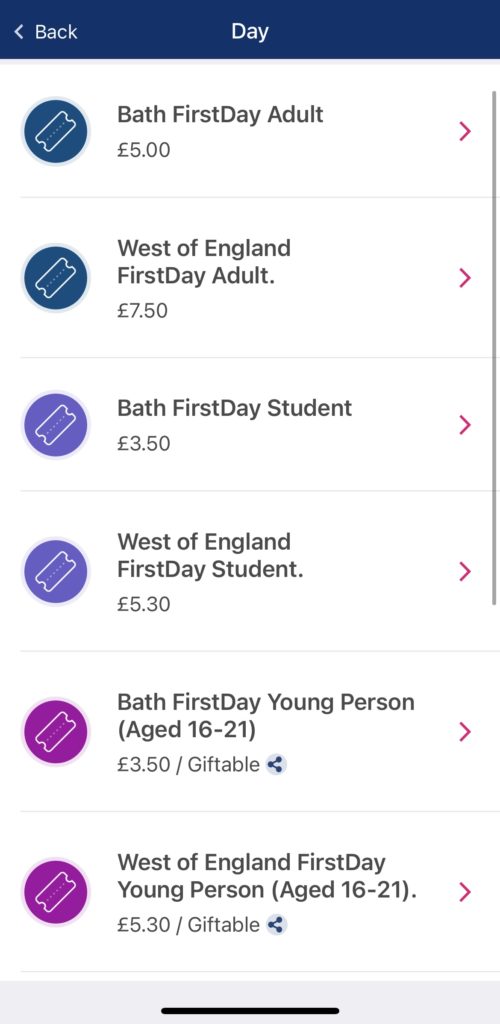 I was warned to not use the U2 bus, and I took their word when they advised me not to go on the U2 as it is likely I'll get lost. This is because the U2 would take you to Oldfield Park and back from there directly, without any stops in the city centre. There's a reason why houses in Oldfield Park take a lot of time to get sold and that's because it takes fifteen minutes on the U5 to get to the city centre and another 18 minutes to get to the University. That's 30 minutes wasted travelling.
Furthermore, the U5 stops operating after 8pm, which means that if you want to travel to the city for a night out or are late studying at the University, you'll have to shell out more than twenty pounds for a cab ride.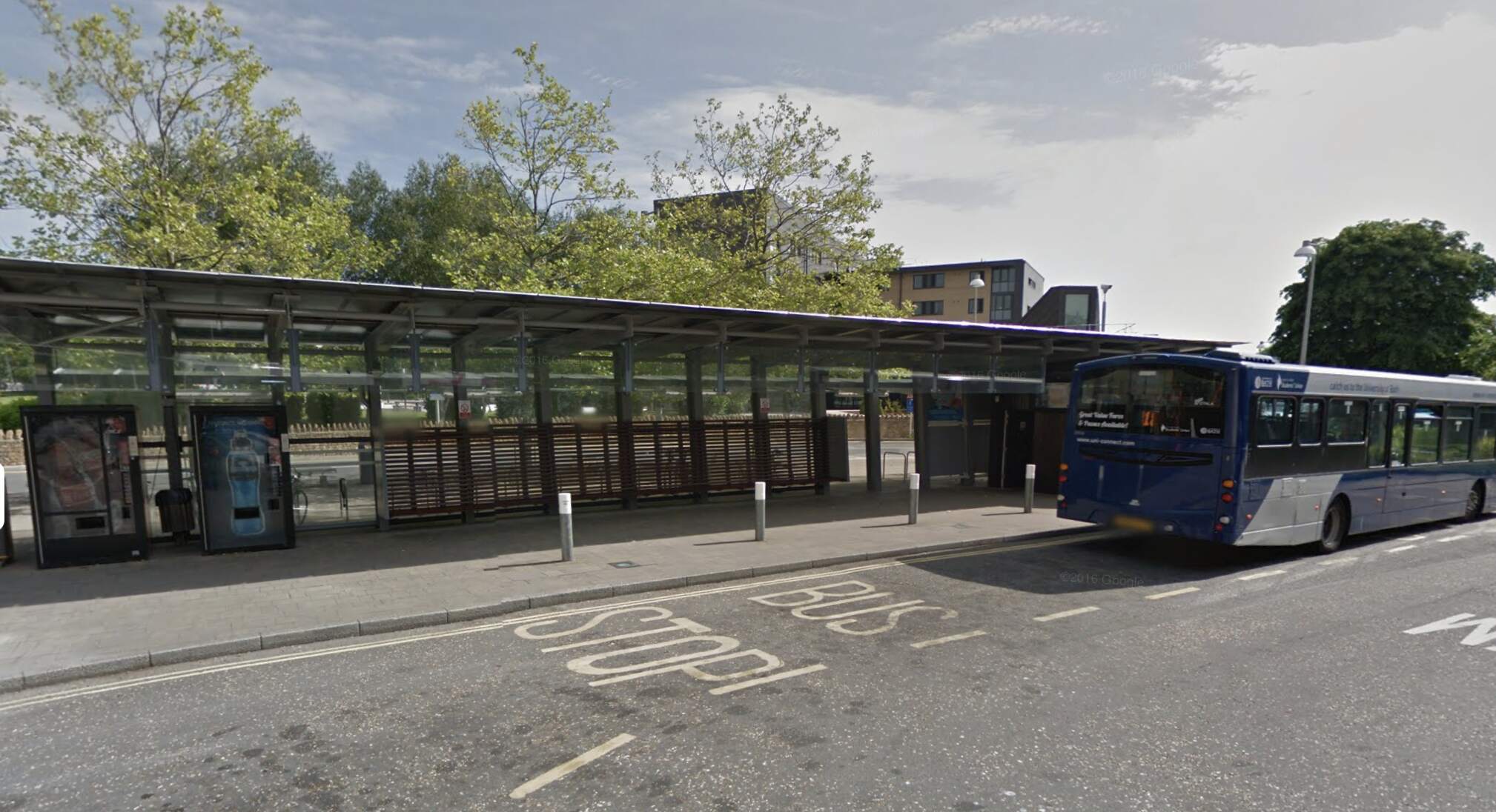 The best bus and in fact the only bus that'll surely get you to the city centre and back to the university is the U1. Depending on where you want to go, there are several stops that the U1 makes on its way. The best thing about the U1 is that it always terminates at the University of Bath, so you can never get lost.
I accidentally got off a couple of stops before the University, worried I'd get dropped someplace farther if I hadn't gotten off then, and had to walk uphill for 15 minutes. If you're travelling from the University, it starts at the Arrivals Square which is the bus stop right in between the new School of Management building and the Lime Tree cafe.
There is another bus stop near but a bit outside the University at the south of the East Car Park, which is called the Avenue. The first relevant stop that the U1 makes is right where Bathwick Hill ends called "Ruby Gardens", which is a thirty-minute walk as a board nearby says. If you take a u-turn from here and go a bit further you can find student castle, which is a popular studio option for students in the city. It is also a ten-minute walk to the next popular bus stop called "North Parade" in front of a fine-dining Italian restaurant called "Sotto Sotto". You can walk a bit back from here to find the Bath Cricket Club and the Bath sports and leisure centre, besides which lies the newest accommodation in town - Centurion House.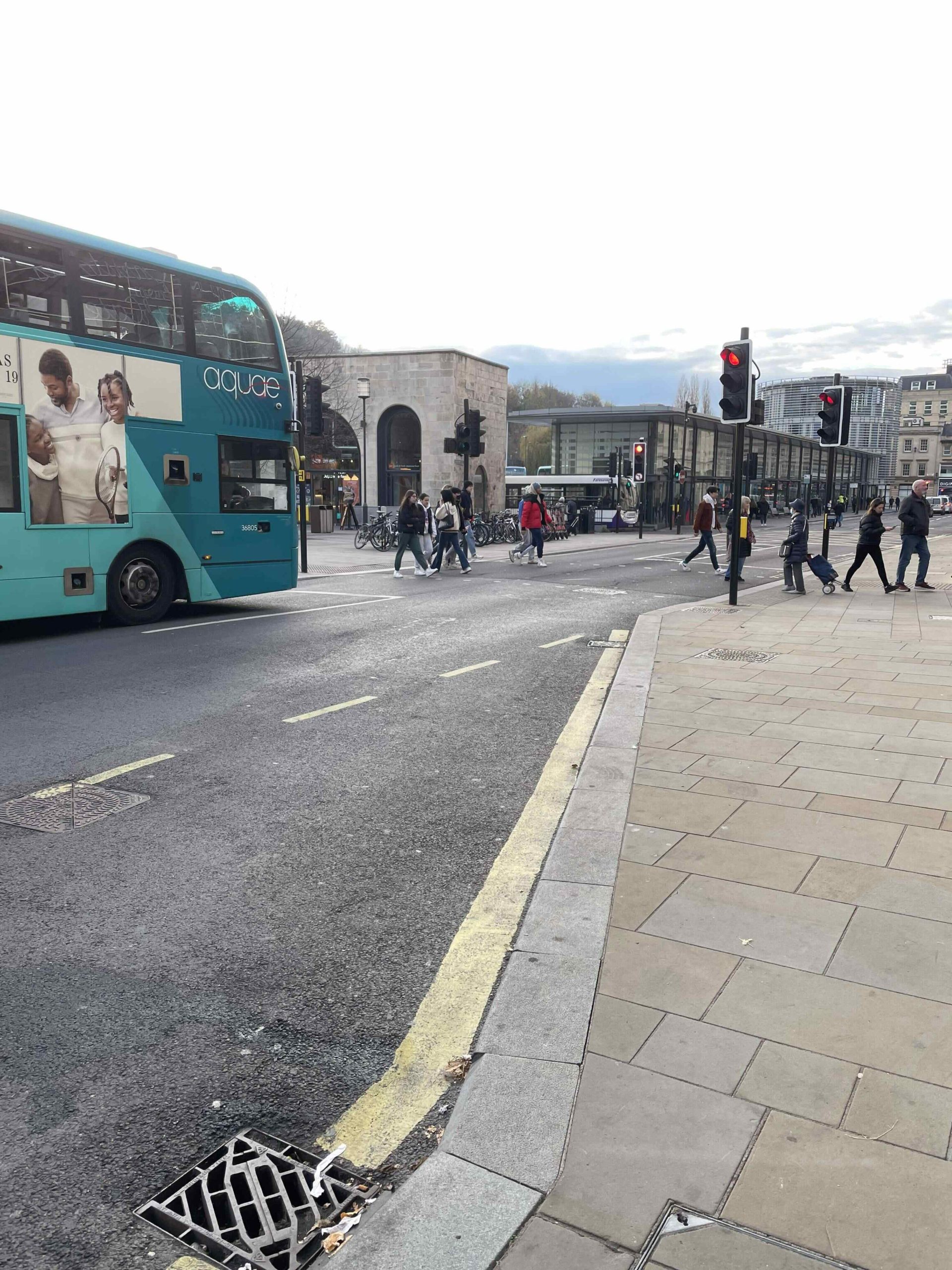 If you want to visit the Southgate shopping centre with shops like Apple, Urban Outfitters, most banks, and telecom companies, you should get off at Dorchester Street. There are several good restaurants and pizza places to be seen the minute you get off at Dorchester street.
Speaking of doing your groceries, the popular places include Sainsbury's, which is near the city centre off of Dorchester Street but a bigger store can be found if you walk for a couple minutes after getting off at the stop right after Dorchester called Green Park.
Pro tip - if you want fresh groceries for cheap while also grabbing some street food for lunch, you can visit the farmer's market which is exactly behind the big Sainsbury's at the Green Park station which takes place every Saturday morning till 1:30pm. Talk about lazy grocery mornings!
Other popular places you can do your groceries at Waitrose, Tesco, and Marks & Spencer. For these, you would get off at North Parade, and walk for about five minutes to do your groceries. In my personal opinion, I find that Marks & Spencer offers the best variety and is almost always well-stocked. Pro tip - never delay your groceries until the evening, mornings are the best to find everything you need.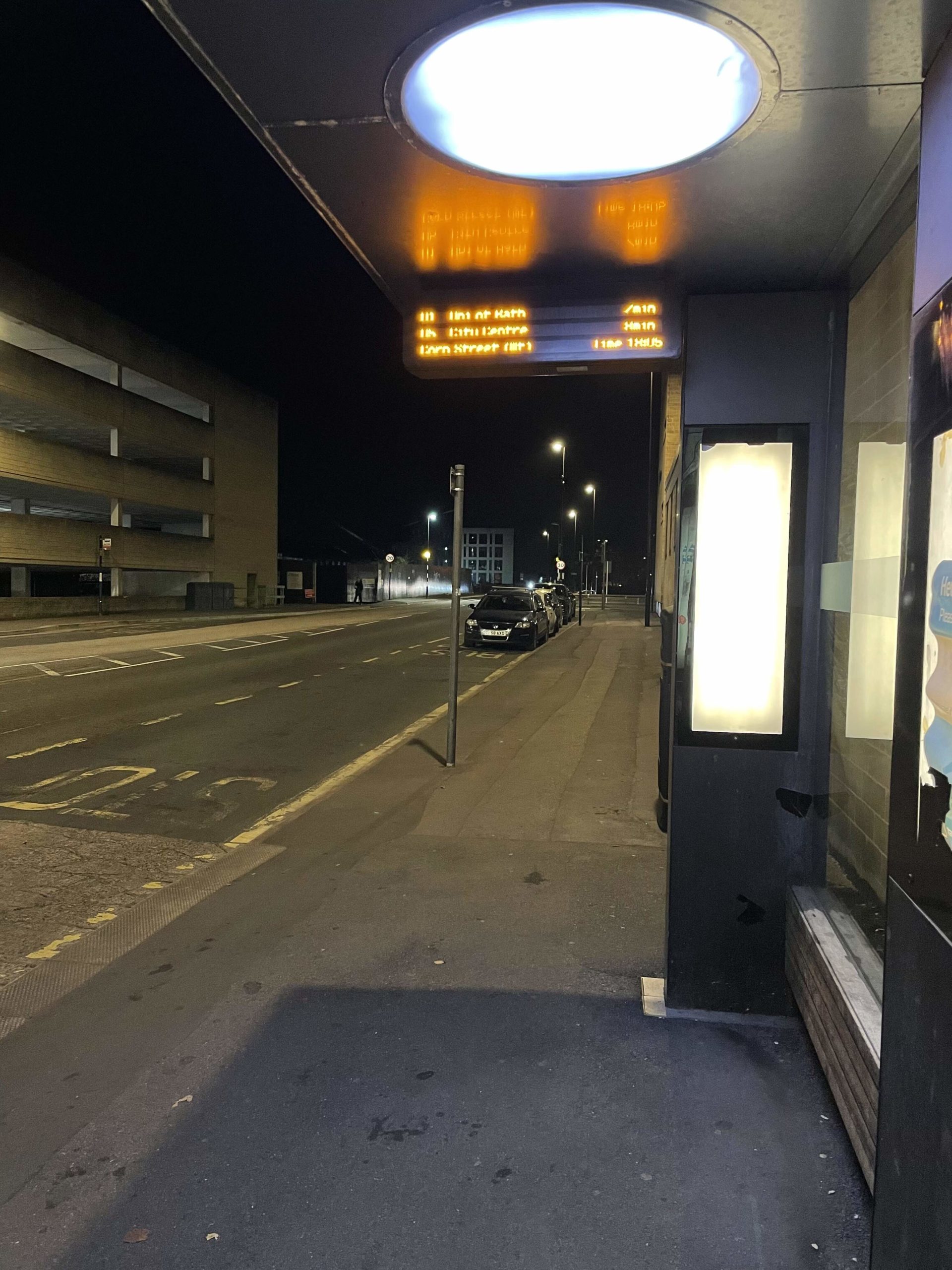 Now that you've done your grocery shopping or you just want to go back home at night from the city centre, which bus stop do you pick? Although you can see multiple bus stops in the city, only a handful will take you to the University. One of them and the first one I found was behind Bath College. I, later on, realised that even though you might get lucky on occasions, it isn't wise to rely on the U1 to make a trip to that bus stop periodically.
Instead, you can walk back to the bus stop near Bath Abbey on high street. All four bus stops that take you to the University will have a display that says U1 - University of Bath along with the time it would take for it to arrive. If you're headed home from the big Sainsbury's, there's one on the Green Park Road stop as well. What about near Dorchester, you ask? Well, it's exactly opposite the bus stop you get off of at Dorchester. If you're still confused, here's a map of all the bus stops with their destinations mapped in the city of Bath! 
You can also check the First Bus app that'll tell you the U1 bus schedule as well as track the arriving U1 bus so you know exactly when it is on its way and how long you'll have to wait. Usually, there is a shortage of drivers on Sundays and on stormy days, in which case you need to be prepared to spend money on an Uber as Uber prices are higher when there are fewer First Bus drivers. U1 buses, during term times and weekdays, are pretty frequent and regular so you won't have to wait more than 15 minutes for them. However, it's best to arrive well before time to avoid any delays.
I wish you all a happy and safe travelling by bus in and around Bath! Do let me know if you have any questions in the comments below.