It's hard to believe that this time last year I was just like you, reading from the other side of the screen, not knowing what awaited me in Bath in a couple months' time before starting University. Coming to study at the University of Bath has definitely been one of the best decisions I've made in my life. As my first year comes to an end, I can certainly say that I have learned many things apart from my Biomedical Sciences course, and I've summarised them into four main lessons:

1. Don't stress out too much

I know this is easier said than done.  I, myself, am a person who used to stress about the smallest and most insignificant things. But if I have learned something this year, is that stressing out will be of no help and will instead prevent you from enjoying your time at uni.
The first year is a synonym of things you've probably not done before. The way of learning, taking notes, studying, grading, and organising your time in uni will most likely be very different to school/college, and you just don't get used to that from one day to the next. It will take you some time to find what works best for you and that's completely fine.
You are not expected to have figured it out straight after the semester starts. Give yourself the chance to try different strategies and plans to get on with your studies. And the same applies to personal experiences; it's likely that you'll mess it up when it comes to things you're not used to doing or didn't do as often at home.
There are countless times I messed up cooking pasta (yes, pasta), and there was even one time when I was doing the laundry and I accidentally put a red jacket along with my light-coloured clothes. It was not long before half of my closet was stained in red. But these things happen, and it's part of living by yourself for the first time.
Don't stress, but rather think that they will become funny anecdotes in the future.

2. Homesickness is temporary

I'm an international student, which means that visiting my family is not something I can do every other weekend. You will most likely feel homesick, even if your home is not as far, and that's completely normal and part of the process. However, be assured that this feeling does not last.
From the first day when you start uni, you have so many new things happening around you that you start to focus your attention less on the homesickness and more on making friends, trying out a new sport, going out, and so on many more things that keep you busy.
I've personally found that technology these days makes it so easy to keep in touch with your family and friends back home; it just takes a video call to talk to your loved ones. My family will not let me lie, I call them about three times a day (sometimes I even "call" my dog), which makes me feel like I'm not too far from them.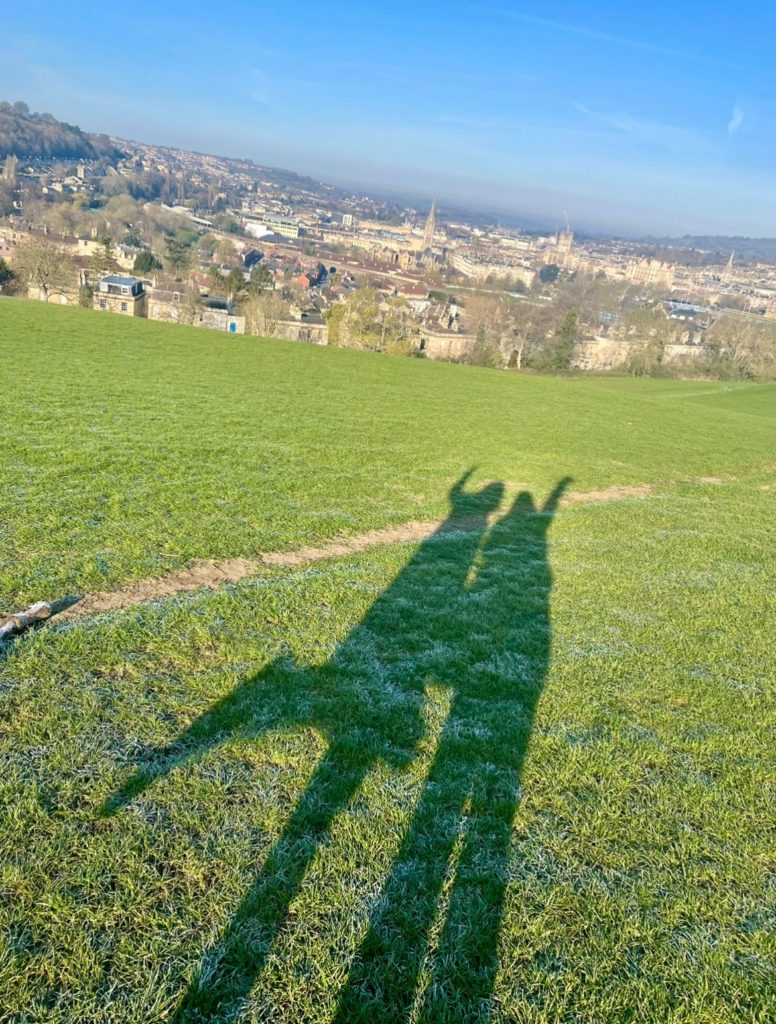 3. Take advantage of all the opportunities to meet new people

There are so many ways to meet new people, and there are opportunities to do so all throughout the academic year. Initially, you have your flatmates, the people you live with, your coursemates, and you have Freshers' Week, which is filled with parties and fun events to meet other first-year students.
However, if you are like me and do not exactly enjoy going out for five consecutive days, there are so many more ways you can make friends. There is a great variety of societies, which is an amazing way of meeting like-minded people. I can confidently say that I met my closest friends through the societies I'm part of.
There is really no limit to how many societies you can join (the limit is the time you have available), so join as many societies as you want, and it will definitely be a way of making friends from other courses, and from other years. You are not forced to stay in a society if you join it, so you can always go to their first few socials and see if you like it.
You can do the same thing with sports teams, or you can even get a part-time job. I'm a Casual Outreach Ambassador, and this allowed me to meet other Ambassadors from my same year and from the years above, who are from different courses and even nationalities.

4. Reach out for help when you need it

The list is very big when it comes to people you can reach out to and services you can access if you ever need any help. The University and the SU can help you with wellbeing advice, financial advice, visa and immigration status advice if you are an international student and academic support during the semester.
Additionally, at the beginning of your first year, you are assigned a Personal Tutor and a Peer Mentor, which are two points of contact that you can reach out to if you need academic/pastoral and informal/student-to-student advice, respectively. I've personally received a lot of advice from both of them; my personal tutor has supported and guided me with career-related advice, and my peer mentor has not only become a good friend of mine but she's given me so many useful tips on my course and uni life in general.


Ultimately, your first year of university is a lot more than the course you choose to study. It's a year filled with new experiences where you learn a lot more about yourself. Give it your best effort, but don't worry too much if things don't go as planned for the first time – just try to enjoy everything and make the most of your uni experience!