How did you hear about the programme?
Hi! I'm a first year Computer Science with placement student at the University of Bath. I heard about the Target Bath programme through my secondary school, I remember getting sent an email about the programme. Before this email, I never even considered Bath, mostly because I was considering taking a Software Engineering course rather than Computer Science, which Bath does not offer. I decided to research about Bath and Computer Science vs Software Engineering.
What made you apply?
During my research about Bath, I learned about the placement year they offer and how much help and support they give their students to help find this work experience. As someone who wants to work in the tech industry, I understood that hands-on experience is the best way to get a job after university. After this research, I felt happier to apply to Bath. I knew the Target Bath programme would help me in my pursuit of Bath, especially as I had no idea how to write a personal statement and I was terrified of my A-Level results day and not getting the grades I wanted. My secondary school didn't offer much help with a personal statement, so I was ecstatic when I heard I got accepted into the programme.
What did you find most helpful about being on Target?
During the Target Bath programme, I had help from the Rare team in writing my personal statement. This was the most helpful part of my entire experience; we had multiple sessions about how to write a personal statement and afterwards got 1:1 help with the entire process. We would give a member of the Rare Team a draft of our statement and they would check it for us and give amazing feedback. I know without the Rare team I wouldn't have had the skills to write a good personal statement and I am very grateful to them for that.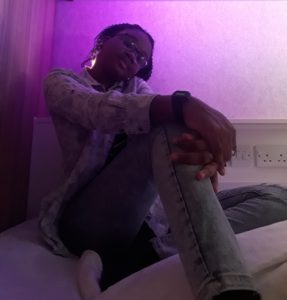 How was your Target Bath summer residential?
The highlight of the Target Bath programme was definitely the summer residential; it was one of the reasons I applied to Target Bath in the first place. Who doesn't want to spend a few days in the summer away from their parents, and for free? I did quite a few online programmes with various universities during this summer but by far Bath was my favourite. I was in a student accommodation with 3 girls and a student ambassador, we got our breakfast and dinner from the Limetree restaurant and had free time in the evenings where I played games with my friends and watched some movies in a lecture theatre. The greatest part of the residential however was the computer science focused tutorials where we learnt some coding that was taught as a module in first year. Doing this module earlier than expected made me less anxious about the pressure of performing well at university with the step up from secondary school learning.
How are you finding student life so far?
My experience so far in Bath has been amazing, I am learning to play basketball which I have always wanted to do and rekindled my love for netball which I stopped played due to the stress of GCSE and A-Levels. I am a part of some amazing and fun societies which has led me to meet so many new friends. Everyone here is so friendly and nice, so I encourage all of you to apply for the Target Bath Programme and come see the beautiful campus in person!