In November, Industry and academia combined to present the latest advances in sensors for water during the SWIG (Sensors for Water Interest Group) Innovation Brokerage Workshop. The sensors ranged from cutting-edge technology to KISS designs, and lab-on-a-chip approaches, all designed to detect toxins or living organisms in water.
The event was hosted by WIRC @ Bath and took place on 22nd of November at the University of Bath. Guest speakers and audience members came from a variety of scientific backgrounds, with representatives from the University of Bath, University of the West of England, University of Warwick, WRc, Environment Agency, Ashridge Engineering, Isle Utilities, Thames Water, Chelsea Technology Group, Piezotag, NOC, Meniscus, and the KTN, amongst others.
The open nature of the discussions allowed a free exchange of ideas. Two round-table sessions gave the opportunity to learn and network, allowing the attendees to chat freely with the speakers.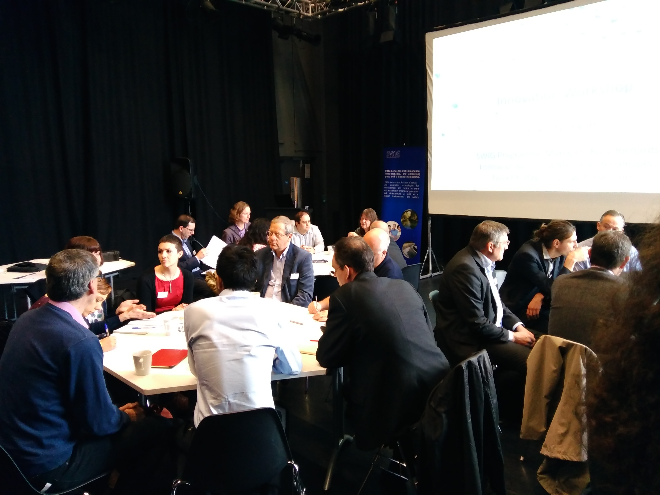 The session closed with a talk from Dr Richard Bowman (Prize Fellow in the Department of Physics, University of Bath), who is developing fully functional 3D printed plastic microscopes. These designs can be produced anywhere in the world, making it possible for remote areas to manufacture the microscope, and then analyse their water for bacterial content, at a manufacturing cost of £30 or less. Further information on this initiative, which is doing early work in Tanzania, can be found via Richard's not-for-profit company Waterscope.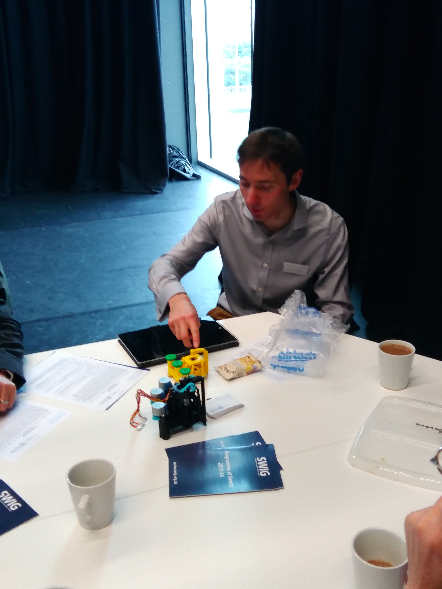 Following the success of the event, the organisers are planning similar workshops over the next year.
Carlos is a PhD student working in CSCT and WIRC @ Bath on the development of a novel sensor for fluoride. He is jointly funded by the EU FIRE programme and the EPSRC CSCT CDT. Further information about Carlos' project can be found via the following link: http://www.bath.ac.uk/news/2017/11/14/fluoride-water-test/
Please note that WIRC @ Bath is a member of SWIG, and so attendance at SWIG events is at reduced rates for members of WIRC @ Bath.