Research students and staff from across the University joined us to celebrate the 5th anniversary of WIRC@Bath with a poster session on 10th September 2019. Thanks to a strong turn-out from our water community, there were 30 innovative water research projects on show, illustrating the breadth of water related research across the campus, and a number of opportunities for new collaborations were identified. We also noted that on the same day, eight additional projects were being presented at international conferences around the world, highlighting the increasing international reach of the work we do.
The three best posters were each rewarded with a cash prize, and in addition we held a "People's Vote" for a further award, nominated by those attending the event. Our judges for the prize selection were some of the members of the WIRC@Bath Strategic Advisory Board who came from a variety of high-profile organisations including UKWIR, RedR UK, and Wessex Water. Our centre Director Jan Hofman and a number of academic colleagues were also part of the judging panel.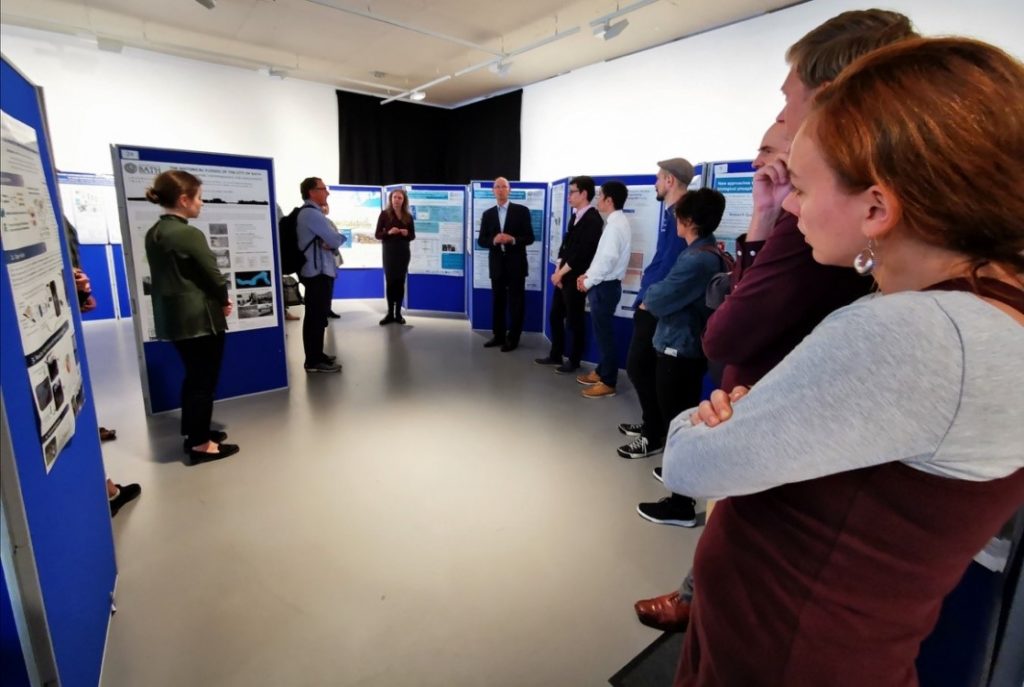 First prize was awarded to Andy Barnes from the WISE CDT for his poster on "Atmospheric origins of extreme rainfall in the UK".
Second prize went to Elizabeth Holton from the CSCT CDT for her poster on "Quantifying antibiotics and their metabolites in the environment via UPLC-MS/MS".
Third prize went to James Rand from the WISE CDT for his poster on "What is really happening in the waters of your reservoirs?" - a concept for an autonomous robotic water sampling device.
The "People's vote" prize went to Dr Elena Bernalte from the Biosensors group in Chemical Engineering for her poster on "Electrochemical sensors for heavy metals detection in the Amazon River".
The afternoon finished with a drinks and canape reception to celebrate 5 years of WIRC@Bath. We would like to congratulate all of the prize winners and thank all of the attendees and poster exhibitors for helping us create a great event! It was a great opportunity for meeting other water researchers from across the campus, and we will be repeating the event in future years.