"Fantastic event, really felt the energy in the room and great to see it so well supported." – Jules Handy, Atkins
To celebrate International Women's Day, we wanted to share an update on the networking event we held earlier in the semester.
'What You Haven't Heard About My Journey' was an event that aimed to bring together experienced professionals and entry-level female engineers to share their experiences and how their career paths were shaped and developed.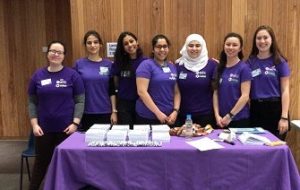 The event started with three keynote speakers: Jules Handy, Regional Practice Manager for Atkins, Cat Savage, MoD Chair in Naval Architecture at UCL, and alumna Kaz Self, Aerothermal Engineer at Rolls-Royce. While describing their journey they highlighted key tips they have for students; which included:
Redefine success as sticking to your core values and having a work-life balance, rather than climbing the ladders.
Don't underestimate the importance of diversity of thought.
Always try to be the best you can, passionate and honest; be a role model and people will follow.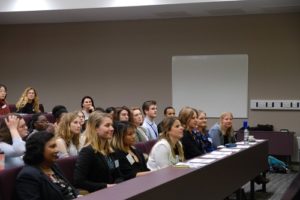 The inspiring talks resulted in a great panel discussion where our panellists, Yolanda Carrillo from Rolls Royce, Samantha Rawle from Dstl and alumna Helen Liang from INSPHERE, joined our speakers to answer questions from the audience. Having a range of panellists allowed them to speak from the perspective of early, mid and established career viewpoints.
The key takes from the discussion were:
Don't hold yourself back from leading and trying things you haven't tried before
Don't be afraid to fail, you will become a better engineer
Change challenging conversations into courageous conversations
Your mentor does not have to be senior to you; mentor a friend and you can both benefit
Empathy is a great tool for effective working. Always ask yourself: What if I were from this minority?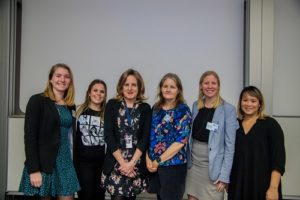 Following the panel discussion, we presented the awards to the winners of the STEM outreach competition, generously sponsored by ATKINS. We received many entries including mathematical problem-solving toys, modular breadboards and even an electronic duck kit to help children with maths.
Afterwards, there was a chance for students to network and talk to the speakers and the companies as well as each other. The companies that joined were Atkins, Rolls-Royce, Dstl, Gen3D. The Bath Rocket team also had a stand to advertise their team.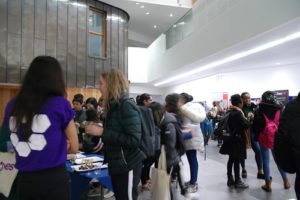 We had a wonderful evening and organising this event was a rewarding experience. It wouldn't have been possible without help from the Alumni team who connected us with Alumni and other industry connections. WESBath is supported by generous donations from alumni and friends which allows us to hold WESBath events.
Leen Jabban, Co-Chair, WESBath, MEng (hons) Integrated Mechanical and Electrical Engineering (final year)