I was lucky enough to secure bursary fund from WESBath to attend the conference which was held in Warwick University this year, with the theme of 'Transform the Future'.  There were around 150 female engineering students from all over UK coming together prepared to be inspired.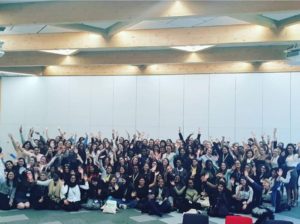 Day 1 started off with lunch and networking in career-fair-like booths of sponsors. Around the room, there were representatives from Leonardo, FM Global, Continental, Direct Line Group (DLG), NSIRC, The National Lottery Heritage Fund and National Grid. Instead of struggling to speak with potential employers amongst thousands of students in the University's career fair, this was a fantastic chance to engage with potential employers and get to know the companies better.
There were representatives from the Environment Agency and FM Global who talked about the current state of play in terms of climate change, increasing everyone's awareness of how we can make a difference following the global Climate Action call.
To have a personalised experience, we choose two CPD workshops that took place on Day 2. Personally, I found the workshops very valuable and insightful. It helped me understand myself and better manage my goals. In the 'Leadership Development' workshop by Jay Surti, we were given time to work out a personal SWOT analysis and Personal Development Plan. She also focused on personal branding, providing tips and tricks to manage professional relationships and hone presentation skills, which are very practical and helpful.
A Panel discussion with WES Young Members' Board helped me understand more about the Women's Engineering Society and how can I get involved. In this session,  we heard about the experiences of young women engineers and how they achieved where they are today. I was inspired by the career development and success stories of those women engineers from different backgrounds. As a placement student, being far away from Bath, I was also glad to be able to connect with other engineering students from Bath again.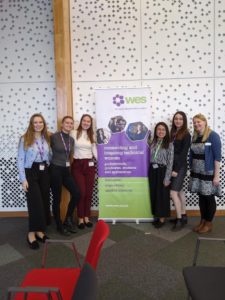 Ee Hooi Lee   MEng (hons) Civil Engineering (currently on Placement at Arup in Sheffield