Today is my first day at Designability. I am really looking forward to getting to know everyone here over the next few weeks, as well as starting the new research project properly.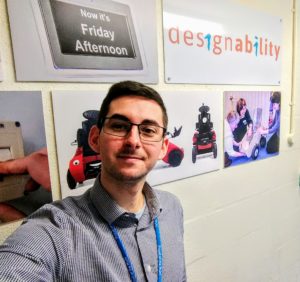 I will be settling into my new role with plenty of induction events, whilst learning more about dementia and existing technologies for managing symptoms and helping people living with dementia. I have already had a few tours of my new office and the Royal United Hospital, Bath, where Designability is based.
To prepare for my first day, I met with someone yesterday who studied dementia prevention during her master's degree, because she had offered to give me an overview of this area at the last ALAN meeting. It was really fascinating: she told me that around a third of Alzheimer's Disease is thought to be preventable, with Alzheimer's causing between sixty and eighty percent of dementia.
It is worth knowing the risk and protective factors in order to decrease your chances of getting dementia.
Some of the protective factors include:
physical activity;
social interaction; and
carrying out cognitively stimulating leisure activities.
Essentially, keeping your brain and body active can help protect against dementia.
Some risk factors are:
high blood pressure in middle age;
obesity in middle age;
diabetes; and
smoking.
Learning about dementia prevention made me very excited to learn more about other aspects of dementia, and I look forward to sharing what I find with you in the coming weeks.
Thank you for reading, and keep an eye out later this week for a summary of my first days at Designability!