Author: Fiona Gleed -
---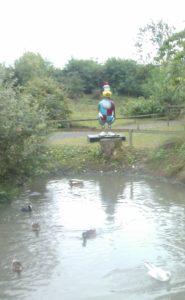 I grew up on the edge of a village where the nearest neighbours were the junior school, the Scout hut and a herd of Friesan cows. It was the kind of village where small happenings were big news – the day the paperboy lost all the newspapers in to the duck pond, the bullocks that made it across the lane and destroyed a neighbour's rose bushes, and the combine harvester that caught fire in a field beyond the end of the lane. Behind our layed hazel hedges we had a small orchard of apple trees which produced sufficient Bramleys to need help harvesting and rough-skinned Worcesters so sweet that the village policeman was once discovered scrumping them. With berry-laden bramble bushes to complement the fruit and nuts, the garden was rich in wildlife; dormice always found the best cob nuts before I could, a tapestry of grasses harboured hedgehogs and even, once, a golden pheasant, and in spring the cuckoo would return to compete with the raucous rooks that held their parliament in the stand of elms between our house and the school.
Moving to central London as a teenager was rather a shock!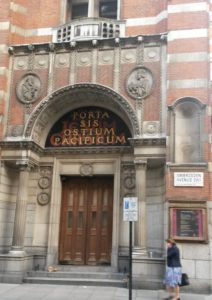 Home from boarding school in the holidays, the birds' eye view of woods and fields had been replaced with a rats' eye view of Westminster Cathedral; its "streaky-bacon gothic" brickwork stretching for the skies as it towered above our basement flat.  Concrete paviours and ironwork coal hole covers pointed to a hidden history of industry and smoke laden fuels. With the Thames Barrier nearing completion, flood drills had ceased but there were still an anxious few months until the defences were commissioned and fully operational. I sought space to breathe by walking in the Parks, particularly in the early hours when the popular ducks and pampered pelicans might be joined by a stalking heron, poised in patient contemplation of a bream for breakfast. I took to the water, sailing and kayaking under London's bridges from Westminster to Battersea, surprising cormorants and dodging the hazards of Battersea power station's still active intakes, the Bowbelle bubbling the river before her tragic encounter with the Marchioness and the outfalls ready to discharge from Bazalgette's sewers beneath the Embankment. And I discovered The Archers, listening alongside my Mother as we stuffed envelopes, ever so many envelopes, for the conferences she organised or the journal she edited.
Accompanied by my much loved radio, I progressed from senior school to the University of Oxford, sponsored through my engineering degree by Arup. Before going up and in the long vacations, I worked for Arup in London and Manchester but by the time I graduated my parents had moved again, to Somerset's Quantock Hills, and Bristol was the nearest office. I had visited Bristol and Bath as a child, a compensatory family trip from the year both my parents commuted to London through snow and strikes. And I had come back repeatedly for the theatre; trips from boarding school to see Richard II, Ballet Rambert, Black Comedy and what ever else our drama teacher thought worth a minibus trip up from Sherborne.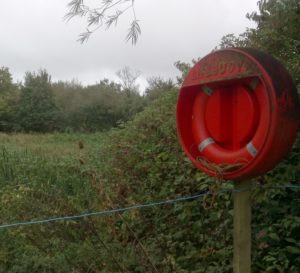 Bristol is a city that draws you in, perhaps even more so as a civil engineer, mapping the history and geology of the city and moulding the fabric of its future. I learnt about the Avon, researching its flood levels so we could set the levels of homes and drainage at St Annes, the former Board Mills; I discussed bund gradients and surfaces to suit newts at the developing Police HQ site and negotiated dispensation to drain part of the Avonmeads site to a combined sewer. From my desk I watched the wagtails bobbing in puddles and seeking insects on the overgrown roof opposite as I calculated the wind speeds with a fetch up the Bristol Channel or accelerated by the significant topography sloping up to Brandon Hill. Despite the best efforts of the Bristol Development Corporation, many jobs did not make it from the drawing board; an underground car park where Cabot Circus now stands was archived when the Building Society client merged with another, though the designs went on to inform the one at Harbourside. A speculative office building at Gloucester Docks made it on to site, with all my carefully calculated steel beams forming a building so bland that it won that year's Wooden Spoon Award for its pathetic pastiche of Georgian style. And then came Cribbs, pushed through South Gloucestershire planning the moment Avon had been disbanded. Once construction started I followed the project out to site, measuring soil stiffness to confirm formation depths and checking concrete pours as long as daylight allowed. Back in the office, Bristol Foyer revealed new dimensions with a archaeological mitigation survey, intended to identify whether this was the original "place of the bridge", uncovering basements so hastily backfilled after bombing in the Blitz that chairs and tables had been left in place. Pile positions were rejigged to miss obstructions and allow for further investigation in future, when society has resolved the underlying issues that leave vulnerable young people in need of a roof and a settled address.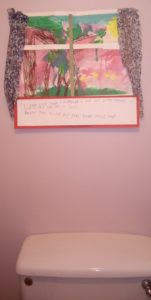 As the millenium turned, I completed my qualification as a Chartered Structural Engineer with a full day design exam in the drawing office at the University of Bristol Engineering faculty, receiving the result several months later, but only just across the road at St Michaels Hospital, the day after our second child was born. With two small people, Clifton was proving less welcoming and we moved across town to the Frome Valley, sold on proximity to Oldbury Court Estate and the convenience of a downstairs loo for a potty training toddler. Whilst juggling jobs and children meant a hectic schedule, it did impose a routine with everyone home when nursery closed and The Archers started creeping back on as Lizzie Pargeter's struggles with twins provided a perspective for our two under twos. Down in Somerset the Crowcombe Village Shop followed Bicknoller in to community ownership only just ahead of Ambridge. Foot and Mouth, the Hunting Act and the Badger Cull all played out in parallel on the radio and in West Somerset.
By this time, the design office had proved incompatible with pre-school and I pivoted from cycling down the Railway Path to crossing the Frome to UWE, teaching students in Built and Natural Environment about Construction Materials and helping to develop courses in civil engineering and flood risk management. These included design projects, working with students to develop solutions for local sites or scenarios based on their own industrial placements. Their enthusiasm and creativity was infectious as they investigated technologies and explored options that would have been discarded as too risky a use of paid design time. When the 2007 floods hit, many of the students were on operational placements and worked through the night alongside more senior colleagues to deploy defences and respond to inundation. Their experiences fed in to the teaching of following cohorts, inspiring lecturers as well as students.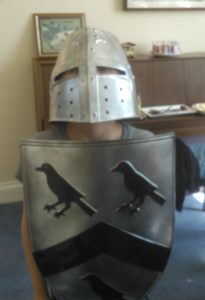 In the spring of 2015, as the waters of the Am rose and Adam risked life and limb to rescue Charlie from a blocked culvert, I spotted the opportunity of a PhD studentship at the University of Bath, sponsored by the BRE Trust, to investigate drying times of flooded homes. After 14 years, the experiences from site and design officewere becoming stale and I craved fresh knowledge to inform and update my teaching. It felt a dangerous step, but I had not yet had a year without teaching at least one student older than myself. I wanted a firmer foundation to fight for my students, the experience to support their research projects as well as design and the freedom to explore a subject in depth.
Finding a way in to presenting my work was difficult. I'd been writing module specifications, exam questions and lecture notes but these had constrained formats, well defined content and an expectation that some detail would be filled in by others. My head was full of ideas but I did not yet have tested hypotheses and well developed reasoning. Then I joined the Academic Archers group on Facebook, drawn in by discussions of the unfolding Helen and Rob storyline. As Jim and Christine discussed how long their homes were taking to dry, I spotted a call for papers to be presented at a conference and published in book form, and decided to put pen to paper.
One of the challenges of researching impacts of flooding is that you are investigating peoples' lives. And these are people recovering from a traumatic event, with hopes and fears about the damage done to their home, wanting answers not questions; it is difficult to describe specifics without compromising anonymity yet it is the differences that allow comparisons to be drawn. Ambridge offered a landscape and population that was well documented but could not be adversely impacted by analysis and investigation. And I'd been dropping in on the everyday lives of these country folk for three decades.

I don't remember much of the conference before my own slot. The knowledge that I would be filmed played on my mind as I rehearsed what I hoped to say. I was so distracted in the "Big Telephoto Lens, Small Ticklist" talk on bird-watching that I began to wonder whether the red headed boy, name long forgotten, who pointed out the distinctive flight patterns of heron, crow and pigeon in sixth form at Sherborne might just possibly have been Adam Macy! An anxious walk to the podium, an exchange of microphones and I was away, enjoying an audience enthusiastic for the subject and used to mentally illustrating their listening. I finished with an exhortation to set up a Resilient Ambridge Flood Team and handed over to the next speaker.
Safely back in my seat afterwards, I was able to enjoy "Locating Ambridge", pondering just where in Bristol Carol Tregorran used to live and whether I really had passed through Borsetshire as I traversed across to Lincoln. The next day was free of waiting to present but with a challenging range of talks exploring the Helen and Rob story. "Soundtrack to a Stabbing" was particularly enlightening, alerting me to a missed tapestry of music that echoed and reinforced storylines.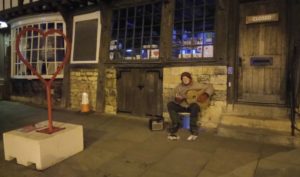 Not long after the conference, I dashed from the lab to the car one evening and switched on to BBC Radio Bristol just in time to catch an invitation for local people to become "everyday heroes" and sign up for a new Community Resilience Team. There were a series of open events coming up where potential volunteers could find out more about SARAID and how they would be working with Avon Fire Brigade and Avon and Somerset Police. Having advocated the benefits of flood action groups in developing community resilience, I could hardly refuse the invitation and went along to an introductory session in Temple Back. Since then, I've been driving across to Nailsea Fire Station every other Tuesday, reliant on BBC Radio Bristol's travel announcements to choose between the long motorway route or cutting across country. I've refreshed my knowledge of radio communications, knots, first aid and navigation and finally learnt to throw – a great help for a summer of softball cricket at Frenchay Cricket Club, again inspired by antics in Ambridge!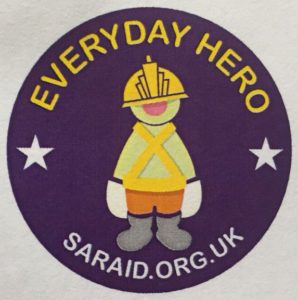 And then came writing the chapter. Used to the highly visual format of engineering and design, it was challenging to paint pictures with words where I would instinctively place a map or provide a chart. Chicago formatting was required in place of the more familiar Harvard and there was the added challenge of a response in another voice.
As summer turned to autumn and editors, publishers and printers worked their magic to turn text in to a book, the "everyday heroes" of the Community Resilience Team had our first deployments; another loop completed as we patrolled the banks of the River Avon, steering Freshers back towards taxis and up the hill to the University, where they too will hopefully find a love of learning and a voice to share it.