Hello, my name is Mohammad Lone, and I have the honour of being one of the two delegates at the 2016 One Young World conference in Ottawa, Canada, representing the University of Bath. This year the conference will be held between the 28th of September and the 1st of October, so it's just a couple of months away, and we are both incredibly excited!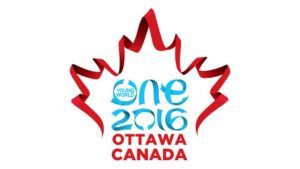 So, a little about myself...
I am a first year Economics student, born in India but raised in Taunton, a town not too far away from Bath. I like sports (however as a Chelsea fan, the past year has not been great for me), I like embarking on long late night walks, and generally I love to meet new people and learn from them. That's one of the main reasons why, despite being initially daunted, I have enjoyed university so much, and I am keen to make use of what I've learnt and develop further at this year's OYW conference.
More academically speaking, my interests lie in tackling social and economic inequality, the environment, and development economics. These are all covered extensively in my view by on one hand government policy, and on the other corporate behaviour- two areas I read a lot about and am looking forward to discussing and learning more about at the conference with other delegates.
What excites me most about OYW are the people. People like Muhammad Yunus (the Nobel prize winning founder of Grameen Bank), Arianna Huffington and Akala have long served as huge inspirations for me, and the opportunity to hear from such people in person is one that I cannot wait for. But it's not just these people that excite me- it's the other delegates who will be attending. Few (I think in the UK, zero) other universities offer such an opportunity to students, so Emma and I will probably be the among the youngest attendees. Other delegates will be from all kinds of places, such as private companies, charities, NGOs, and so on.
I was fortunate enough to get to know Ludi Wang (one of the 2015 delegates) over the past year, and the discussions we've had just walking around campus have had a profound impact on how I see key issues like the environment. I can't imagine what it'll be like to learn and be inspired by hundreds of people like her, from all around the world!
I run a website and YouTube channel, called poponomics. The aim of poponomics is to help people learn things (primarily economics related, but also politics, business, etc) that are often presented as overly complex matters by a lot of the media, without the prerequisite of a degree to understand what the heck I'm talking about. As well as this blog, which Emma will also be contributing to, I will be making use of poponomics to document the conference- both in day by day blogs and vlogs that will be posted on the YouTube channel.
So thanks for reading this introductory blog post, a massive thank you to the Faculty of Humanities & Social Sciences for giving us this opportunity, and I look forward to taking you along on this journey!