Coupled with my role as a STEM Ambassador, I was delighted to represent WSP, who I am working for as a placement undergraduate students,  and conduct demonstrations at The Big Bang Fair, held at the Trinity Centre in Bristol on 6-7 July 2017. It was an incomparable event because young people in the region had the chance to find out about the opportunities available in science and engineering.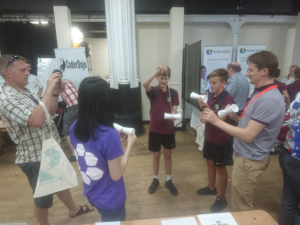 We tried to expose visitors to different disciplines that the Company offers using various demonstrations. Flood modelling stimulation using plasticine - Water Engineering using visualisation of vibrating waves - Acoustic Engineering using a Jenga Tower experiment - Structural Engineering and simple plastic cups to demonstrate the Magnus effect were a few examples conducted over the two days. Many were amazed by these experiments but the reaction from an eight-year-old that was exceptionally noticeable:  after he completed the flood modelling exercise by successfully diverting the water and protecting the 'houses' from flooding, he shouted
"I can be a Water Engineer!"
If one passes on a positive message about STEM, just like the ripple effect, then STEM may be considered by many more as their career path. This is why I love volunteering for outreach - it's so satisfying and we should never underestimate the enthusiasm of young people!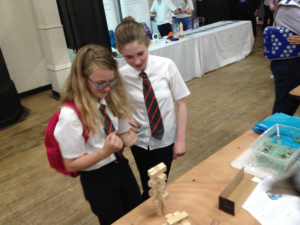 Yui Yan WONG