Representatives from the Widening Access & Participation Team were delighted to attend the ninth annual NEON Awards Ceremony yesterday, to celebrate industry recognition of our outreach work across several areas. NEON, the professional organisation supporting those involved in widening access to higher education, run the awards annually, to recognise and highlight the excellent work carried out by both institutions and individuals across the UK.
For the first time this year, University of Bath nominations were shortlisted across 3 of the 6 awards categories – recognising the innovative and resilient nature of our work throughout the pandemic. We were delighted to see a win for 3rd year Management student Ciara Sherlock as NEON Student of the Year and a second win for our close partners, The Angmering School, who were nominated by the outreach team as NEON School or College of the Year. We also received a commendation for our Pathway to Bath programme in the Widening Access Initiative category.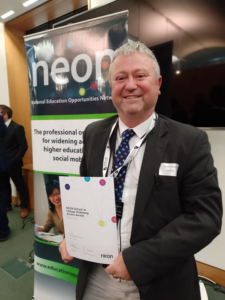 Ciara gave an impressive address to the audience of widening access and participation practitioners gathered at Portcullis House in London, hosted by MP Matt Western, Shadow Universities Minister at Westminster. Many present remarked on the inspiring nature of her openness and honesty in sharing her journey from 17-year-old outreach programme participant at Bath, to highly successful placement student, ambassador, advocate for future students and soon-to-be graduate.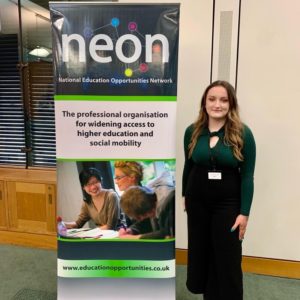 Our recognition across the awards demonstrates the speed of progress and development in our widening access work over the past 2 years. As we work hard to meet our Access and Participation Plan targets, having expanded our outreach offering considerably, I'd like to reflect upon and give thanks for the passion, dedication and tenacity of both the widening access team, and our extended team of student ambassadors, staff, supporters, champions, schools and colleges and partner organisations, without whom our work simply wouldn't be possible.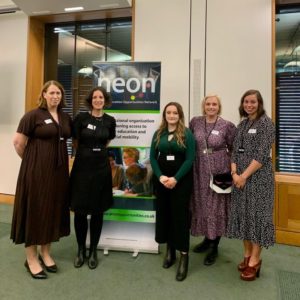 There has been further recognition of the great work of the outreach team with the Pathway to Bath programme being shortlisted for University Access initiative of the Year in the Student Social Mobility Awards.