The final day of the Conference is usually shorter, with an early afternoon finish, to allow delegates to get back to their institutions.
The first session  of the day was given by the UK InfoComm Rep - Chris Lavelle.
This was a speedy update of what the corporate membership (via SCHOMS) gives to member institutions; and how we can use it for InfoComm specific training sessions.
Certianly all of our staff here at Bath make use of this session, and we encourage everyone to take on the full CTS qualification they offer us through it.
http://www.schoms.ac.uk/schoms-announces-new-member-scheme-with-infocomm/
The second session was given by Terry Coe, from the University of Western Australia, who was representing the SCHOMS sister organisation the AETM. He came to give an update of the AETM activities, and to show us how they run projects in Australia.
We had a great run through of how complex a teaching lab build can be when you have corporate and departmental involvement.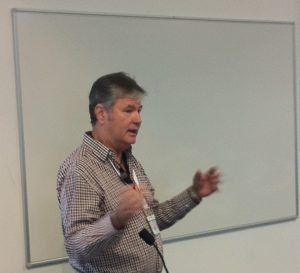 The large session of that morning had an analysis of Lecture capture systems, and the use of Canvas.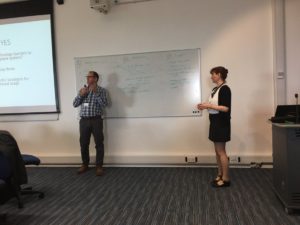 There were lots of discussions in the sessions, and a report will be coming out in the near future - more to follow.
The final session of the Conference was given to Mark Burden from Swansea University, who took us through a fascinating insight into the provision of conferencing - in particular Skype for Business, Lync, and Pexip.
This was an interesting look at how conferencing is becoming more sought after; but the degree to which there is is interoperability between the systems is rising in importance. That and the ease of use for the users to be able to get meetings organised quickly.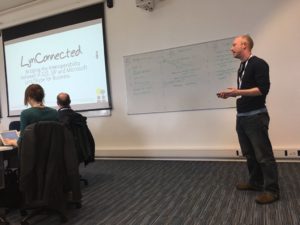 There are lots of developments made recently, and one we watch with interest here at Bath - indeed we have plans in place for the future.
There is more information to come in the new future.
After closing remarks from the Chair - Paul Wood from Bangor University; we were treated to a quick video of the next host.
For next year I hand the baton over to Mark Warren at Keele University - and I also help him with organising the process for the next time!
The experience of hosting the conference was very rewarding and very tiring.
We recommend attendance whole-heartedly.