It's mental health awareness week and this year's theme is nature.  Nature can have a huge impact on our wellbeing, Mind state that the positive impact can include better mood and reduction in stress.  Student Kaylee talks about how she brings nature inside with her love of plants and how you can do the same:
Whether you use them as a classic university student home décor, to purify the air, or keep them as honorary pets, a houseplant can be the perfect little companion during long study nights. Imagine starting your day, sipping your first cup of hot drink peacefully with your plants. You would observe the changes in your plants so as you embrace changes in your life. That's how much joy and perspective the presence of a houseplant would bring.
Not to mention it meets every student's desired checklist: affordable, easy to find (stay tuned to the end of the blog for a guide), low maintenance for a busy schedule. So here are two student-friendly indoor plants that will likely survive under any state of messiness in your room.
Grown for its attractive foliage with green leaves on top, purple underneath, the calathea is my favourite houseplant. These foliage plants come in many shapes and sizes with a variety of patterns. The one planted in the human face is known as the Peacock Plant (Calathea Makoyana). It goes to sleep in the evening by curling its leaves; you can even hear it if you pay attention! While the one on the right is called Furry Feather (Calathea Rufibarba) as it has a velvety texture and feather-shaped leaves.
As these both plants stem from the same family, Calathea, their care tips are similar and easy to follow; treat it right, and you'll watch them strut their stuff. I've got you covered here with three top tips: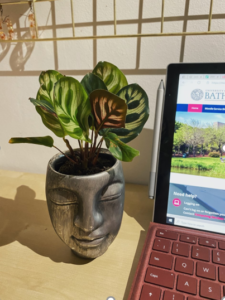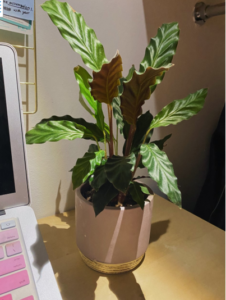 Tip #1 
Moisturise them as frequently as you did for your face on cold winter days. As they are native to the tropical rainforest in Brazil, it is important that you replicate their natural habit by placing them in a high humidity area. I personally find it useful to place them next to my humidifier, but if you don't own one, simply misting their leaves every day will do.
Tip #2
Always make sure their soil is dry before you water them. Keep the potting medium lightly moist but not soggy, and don't let them sit in water which can cause root rot. 
Tip #3
I keep them away from the direct sunlight to prevent dulling the colour of the leaves and losing their beautiful markings. So they both go nicely on my study desk as low to moderate light is their perfect light condition. Experiment in your home to find the ideal spot for your plant!
Where to do plant shopping in Bath?
The Urban Garden
Located in the heart of Royal Victoria Park, its glasshouse comes with a variety of unique hanging plants and more! They are also part of Grow Yourself, a Community Interest Company (CIC), which has been helping young people get back into work for the past five years. Their profits fund a program of horticultural therapy and training behind the scenes, improving the mental health and wellbeing of adults of all ages. Have a look at their profile @urbangardenbath.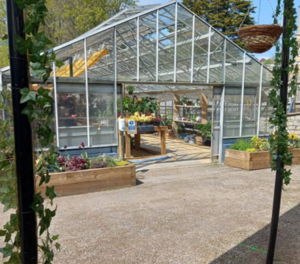 Botanica Studio
Specialising in beautiful houseplants and botanical installations, Botanica Studio is a pop-up shop located in Bath City Centre right around the corner of our favourite bubble tea store, Tealith. Drop by anytime you're in town and its lovely shop assistants will help you look for the houseplant you never thought you needed. Follow Botanica on Instagram @botanica_studio.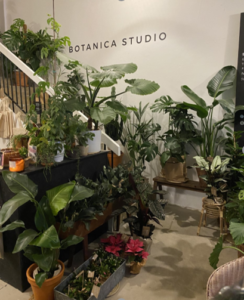 3. Garden Centre
Garden centres are the classic go-to for gardening, their indoor houseplant options are also just as sufficient. Check out these garden centres depending on your nearest location:
Prior Park Garden Centre (near Widcombe)
Hillier Garden Centre (close for students living around Oldfield Park)
From a recently inspired plant lover or an expert plant guru, I hope you find this blog helpful in knowing how to not to be a Calathea plant killer 😊