Undertaking fieldwork on sensitive issues can take its toll on researchers, and it's something that perhaps we don't talk about enough. In this piece, Dr Vivek Soundararajan of the Centre for Business, Organisations and Society at the University of Bath, offers a personal reflection on his recent experiences in India. Vivek is part of a team working on a British Academy and DFID funded project focused on decent work and economic growth in the South India garment industry. 
I have been conducting research on the topic of working conditions in global supply chains and specifically on garment industries in Tamil Nadu for nearly 7 years. Every time I'm in the field, I experience indefinite unexplainable emotions which I believe can be captured only by the term 'emotional masala' - a complex mixture of emotions that cannot be easily delineated and explained. This blog is a reflection on a similar experience during the fieldwork we conducted in Tamil Nadu last year for our project on decent work and economic growth in garment supply chains. For this project, the fieldwork team spent two months in the field talking to numerous actors and observing a range of activities.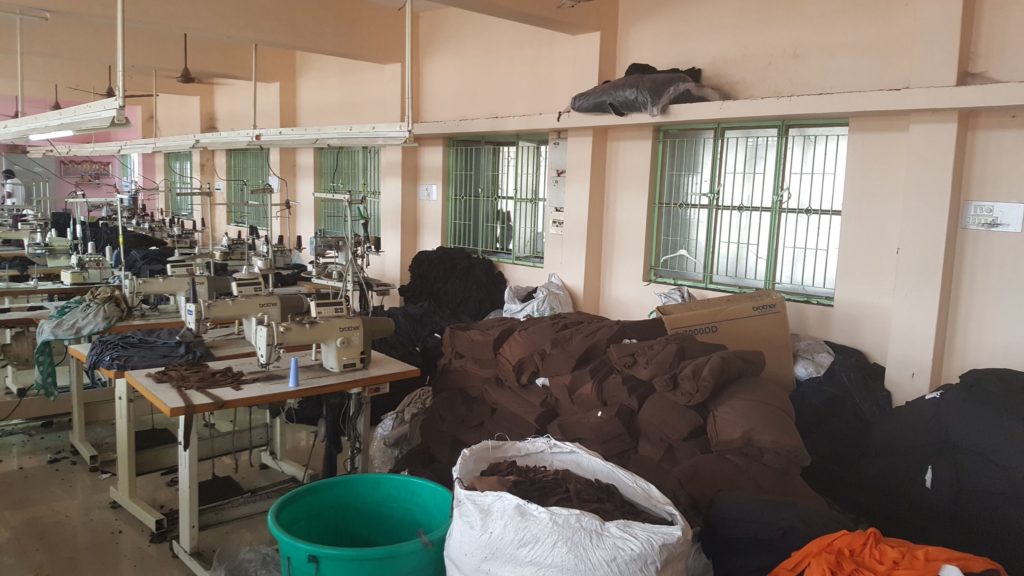 We travelled to India to talk to businesses and workers about the labour challenges facing the South Indian garment industry. We met dozens and dozens of people working in and around the industry during our visit and gathered a wealth of information about what was going well and what needed to improve. We're well trained in this.
Talking to people and analysing problems is a lot of what we do. But this type of work can also take an emotional toll and this isn't always acknowledged in the academic community to the extent that it perhaps should be.
One example from this trip springs to mind – less due to it being unique and more because it was representative. It was early evening and we were exhausted. We had been driving in and around Tirupur, a small city in South India famous for knitwear garment manufacturing, talking to people about their experiences. The day had been a hot one, and a busy one. We were debriefing and, on the surface at least, planning the next day. But I think both of us were thinking more about food than anything else. Just when we were about to call it a day, we got a call from one of our coordinators on the ground - Sundar.
Sundar explained: 'An ironer named Palani has come to my house. He has cycled a long distance to talk to you both. I forgot to tell him to come tomorrow. He is already here. What shall I do?' We looked at each other in dismay. We didn't have the energy to conduct another interview. But we also didn't want to disrespect or disappoint Palani, who had travelled so far by bicycle to meet us. We gathered our strength and turned the car around.
We reached Sundar's place at around 8pm. Palani seemed happy to see us. He heard we were in town talking to people and wanted to tell his story. So, once he finished work, he hopped on his bicycle and cycled to see us. To be honest, he looked more exhausted than we felt. After some introductory chat, he began opening up to us about his life experiences and, in particular, his struggles with work and money. His words were filled with frustration. He worked hard, but couldn't seem to get ahead. It was a challenge just to make ends meet. Most of his efforts to improve his economic position seemed to him to be in vain. The interview was gloomy. The worst part was that he seemed to be looking to us for answers that we weren't sure we had – certainly not at that moment.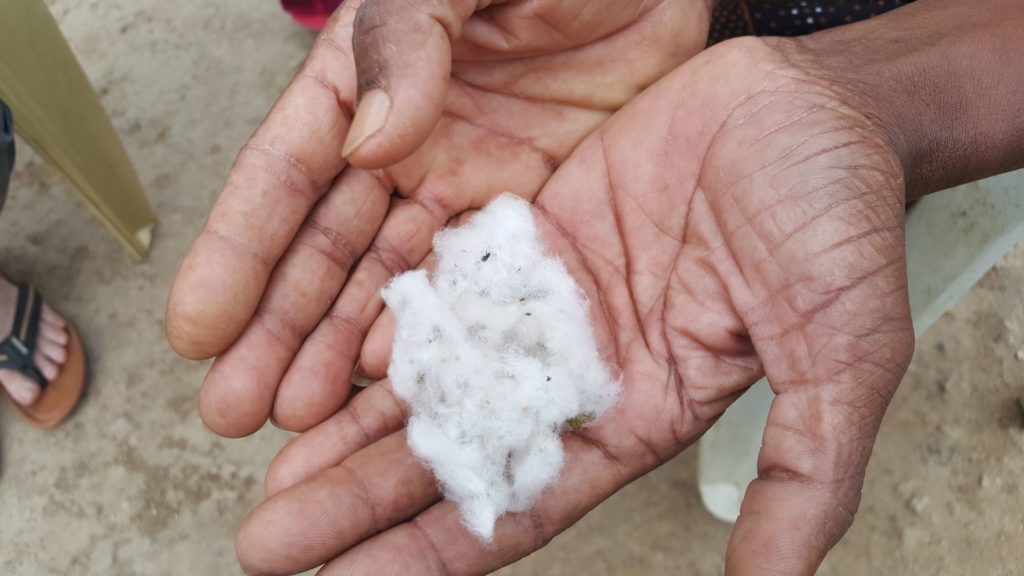 The interview ended at around 10pm and I think everybody felt a bit powerless. Unresolvable questions swarmed the room. Can we resolve Palani's issues? Probably not. Will this project have a wider impact? Maybe, but will Palani feel any of these changes? Surely they'll be too distant, too disconnected from his day-to-day reality. Too many questions.
It is difficult to express the emotions one feels in such a moment. Some sense of guilt maybe, one stemming from the fact that Palani seemingly expected so much and us feeling unable to deliver. Maybe some of this guilt could also be attributed to recognising our relatively privileged position and the seeming ease with which we might put such conversations behind us. There was a bit of anger there as well. The injustice of it all was abundantly clear.
In sum, it was a complex mixture of emotions – and one that was to articulate. We thanked him sincerely. But it didn't feel like enough. We wanted to do something immediately. Maybe we wanted to momentarily evade this feeling of guilt, or whatever it was we were feeling. Palani thanked us and went out to prepare his cycle. We discussed giving him some money as a token of thanks. We weren't in the habit of offering interviewees any monetary incentive, but we contemplated the case. He had come straight from work, rode his bicycle a long way from his village, probably skipped having supper with his family to speak with us. We finally decided to personally give him some money. But when we went outside, he had already left. We asked Sundar if he could prepare his motorbike to catch hold of Palani and offer him the money. Sundar agreed. He drove down and back in a matter of minutes. We looked at him curiously. 'Yes I gave him the money. He was happy and thanked you both a lot.' We were relieved and, in the moment, pleased.
The emotional fatigue surfacing during this interview overtook our physical exhaustion. It is just one simple example of the powerful mix of emotions one encounters whilst conducting fieldwork. Each and every day can be filled with a mélange of emotions: surprise, anxiety, disappointment, elation and sadness. While qualitative researchers acknowledge how 'messy' even the most meticulously planned qualitative study can be, reflecting on such experiences reminds us of the importance of supporting one another as researchers. This might be through sharing resources that are already available, things such as time and personal support, delivered through our teaching and supervision, to our students, our colleagues and even ourselves.
We probably don't speak enough about the emotional toll of conducting research on sensitive issues. And even though training on managing these emotions and safeguarding the mental well-being of researchers is surely available, it's probably safe to say that not enough of us have participated in such training – nor even engaged in such discussions.
Some of the reasons for this lack of attention probably stems from a similar place that made us hesitate in even drafting this blog. Recognising our privileged position means not wanting to compare – or be seen to compare – our momentary emotional discomfort with the challenges that many people we speak with face daily. Most researchers also won't want to shift focus to themselves, especially if this shifts focus from the issues the research is seeking to resolve.
In the end, it feels a bit selfish to think of the well-being of the researcher when, usually, the stress and stakes are so much higher for many of those we end up speaking with. And even though each researcher is unique in terms of their identity and intentions, we feel that there are certain things that we could collectively do to ensure researchers' mental well-being while also doing good and impactful research – not least because the two are clearly interconnected. Meaningful research and impact require healthy researchers. We stop here – with more questions than answers.
Note
Names have been changed to maintain anonymity
Additional photos by Vivek Soundararajan