Picture this:
Your phone rings, it is a unknown number - you answer with much trepidation. It is someone from the graduate recruitment team following an assessment center you went to. Hurrah they have offered you the job.
This should be one of those amazing moments; however, how do you deal with accepting or worse still declining an offer, and what do you do if you have received more than one offer?
Accepting an offer
Firstly, it is important to check whether your offer is conditional or unconditional (the former tends to be the more likely scenario). Your references must be satisfactory, some roles may require a disclosure and barring (DRB) check and the offer may be subject to you completing your degree or achieving a minimum degree classification.  If you aren't eligible to work in the UK you may need to work with your prospective employer to obtain the relevant permit and the offer may be withdrawn if permission to work isn't granted by the Home Office. Before you start celebrating in earnest, make sure:
You receive a formal contract: this should contain details of your job, salary, benefits such as annual leave, hours of work and start date.
Consider the start date and go back and negotiate this or other benefits with the employer if you need to.
Discuss any adjustments if you are disabled, ill or suffer with mental health issues. You may also want to consider the pros and cons of disclosure.
You are aware of any 'golden cuffs' - also known as golden hellos! This is where an employer offers a substantial one off payment to a keenly sought recruit. However these one off payments come with ties - some companies expect you to commit to a certain length of service where as others require you to pay back the golden hello if you leave within a certain time.
Once you are happy that everything is in place then accept the job in writing (email is fine!). However, be aware that your acceptance of a job is binding. It is important to remember, you don't need to rush into accepting a job offer if you have reservations of any kind. It is far better to have a think and talk through options with a Careers Adviser.
Declining an offer 
If, after serious thought, you decide that the job is definitely not for you, write back thanking the organisation for the offer and politely decline it. The world of work is a small place and  you might find you are applying to that organisation again at a later date, so it is worth remaining on good terms. You can decline the offer either by calling the organisation, by emailing or writing.  It is important not to waste their time and respond quickly!
When things are complicated....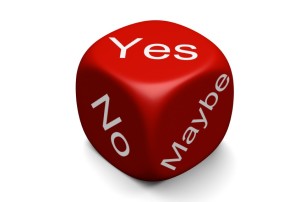 You want to hold out for a better offer: a common problem for finalists especially as some employers start the recruitment process much earlier and as a result make offers much earlier. It could be you are still waiting for a decision from your dream employer, so what should you do? Firstly, contact your dream employer and ask how far your application has progressed and secondly  contact the employer who has made you the offer and ask if they can give you more time to consider the opportunity.
You can't decide between multiple offers: really worth talking to a careers adviser and weighing the pros and cons of the different jobs you are considering (although remember we are not able to offer legal advice). In addition, the advice from the University of Oxford careers service is really worth considering.
You want more money: The advice on The Nest is spot on! It is important to research the market before entering any negotiations. You may want to look at starting salaries of Bath Graduates in a similar field. Don't make your decision purely on money, consider the whole package: training, annual leave, fit with your values and the scope for development.
You want to reject an offer after accepting it: If you do find yourself in a position where you feel you would like to reject an offer that you have already accepted; step back and think through your reasoning! It may help to talk to a careers adviser for an objective chat (although we cant give you legal advice / discuss your contract).
For more information you may want to look at these resources:
How to Handle Job Offers by TARGETjobs
You have one offer but you want another by Virginia Tech University
How to deal with job and placement offers
Best Practice in Graduate Recruitment Guidance (Agreed by AGCAS / AGR /NUS May 2007)