According to HEFCE, in 2011-12 there were 501,330 postgraduate students studying in institutions in England and Northern Ireland, a 50% growth in the market. These last few weeks, we have seen an increase in the number of students coming in with personal statements applying for further study. However deciding whether postgraduate study is right for you can be a bit of a minefield.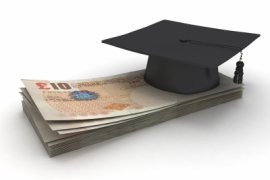 It is worth stepping back and reflecting on why you want to pursue a postgraduate qualification. Are you doing it for the love of the subject or putting off deciding on a career path? Do you love being in an academic setting or are you scared to enter the jobs market? Do you want to study at home or abroad? What do you want to do after your postgraduate study? The list of questions goes on and on. However it is important to ask yourself these questions and to spend time reflecting and researching the answers.
Some research pointers…
Visit the University: much like the research you did when applying for your undergraduate degree, do consider visiting the university you are applying to so you can get a feel for the environment. Talk to the course tutors, administrators and current students. You may in particular want to ask them about the careers their students have gone into.
Funding your study: explore the funding options available – are there scholarships or departmental grants that you can apply for? Is part time study an option or do you need to apply for a career development loan? Would an employer cover the costs of the qualification if it is recommended for the role?
Do you need to? Don't assume that a postgraduate qualification will guarantee entry into your chosen career. Do your research carefully and make sure you get the employers perspective.
Added value: are there opportunities to gain work experience or go on a placement whilst studying for your postgraduate course? Can you gain professional accreditation?
So, what now?
If postgrad study is something you are seriously considering then I would have a look at the resources on the careers service website. Why not make an appointment to see a careers adviser for a chat too? We can help you navigate this minefield and give an honest assessment based on your personal circumstances.