GUEST BLOG:  written by Ruth Bushi, an editor at Save the Student. The site features everything you need to know about managing money without the migraines: student finance explained, insider info on careers, plus ways to save and scrimp without the stress.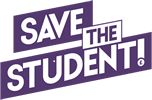 ---
You don't need tons of experience to start a business: here's why soft skills matter more.
Working for yourself at uni isn't just for born entrepreneurs or those with a stash of funds to bankroll it. The truth is lots of the core skills of self-employment are common to campus life – whatever your subject. Student start-ups come in all flavours, from delivery services to tutoring to building the world's biggest brands. Whether you're after extra cash, CV sparkle or a whole empire, there's something out there for you. Here are the skills that can help.
1. Problem-solving smarts
You've probably already got life hacks of your own, from smart ways to save money on student essentials to laundry cheats. The key lies in turning your quick fixes into solutions that help other people.
What are you good at? What do you love doing?
If you could solve a common problem, what would you pick?
What's your dream job, and are there bits of you can do now as a freelancer?
Can you capitalise on your hobbies, talents or degree subject?
What do folk at your campus/town need? What gets them excited?
There are heaps of businesses you can start – and run – from your dorm room for next to no cost. If you're stuck for inspiration, try these on for size.
2. Bags of initiative
Anyone can sketch out a plan for world domination on the back of a beer mat: the question is, what are you going to do about it? Here's how to flesh out your ideas:
 What service your business will provide?
How are you going to tell people you've got a product or service they want, and convince them they need it?
Will you have to pay anything to run your business – materials or web hosting, for instance? Tip: stick to essentials to keep costs down!
If you need funding to cover your costs, the enterprise team can help you find any business bursaries going – or try a crowdfunding platform like Kickstarter.
How much will you need to charge to cover costs and make a profit, while still being competitive?
Once you've got those sorted, there's no song-and-dance to 'being in business'. Just let HMRC know and start trading. You won't have to pay tax if you earn less than the annual 'personal allowance' – and if you do, you can use your business costs to reduce what you owe. Either way, keep records of any money you spend or earn, and keep some aside in case to cover tax or other costs.
3. Persuasiveness
Pitching for work, money or resources isn't all that different to the job applications you're used to churning out, but with a couple more ways to go about it.
If presenting in front of an audience, panel or Dragon's Den appeals, schedule your meetings face-to-face or by phone and get pitching!
Public speaking not your thing? Reach clients and customers with leaflets, any newspaper coverage you can nab, or online through your website or social media.
Really not feeling it? Find someone with the gift of the gab and trade your strong points for theirs. That could mean finding someone to go into business with, or hiring the skills you need – try Fiverr.com.
4. Being deadline-driven
One of the benefits of self-employment is setting your own schedules – perfect for fitting around your studies. Whether it's your essays or your empire, though, you'll still need to meet deadlines.
Consider your studies and other commitments before agreeing deadlines for paid work or meetings
Work backwards from the deadline and set milestones (much easier to stay on track)
Use phone alerts or Google reminders if you need to
Pick a business you enjoy and you'll be less likely to skip it!
5. Perseverance
Starting a business can be as simple as outlined here. Staying in business is harder: it can take time to find customers or become profitable. It can be hard to stay motivated if you're going it alone, but support is out there: project partners, mentors and cheerleaders can all help.
One of the best things about student start-ups is that you can make what you want of them. If something serious and award-winning is your bag – go for it. If you just want a quick gig for cash and giggles, that's OK too, as is changing your mind, ditching your initial ideas and starting over from scratch.
However you go about it, you'll have the chance to earn the soft skills that employers want to see on your CV, and even craft your own career. If you've ever wondered whether you could start your own business – you can. Give it a go!