International Careers - curious about a career in international development?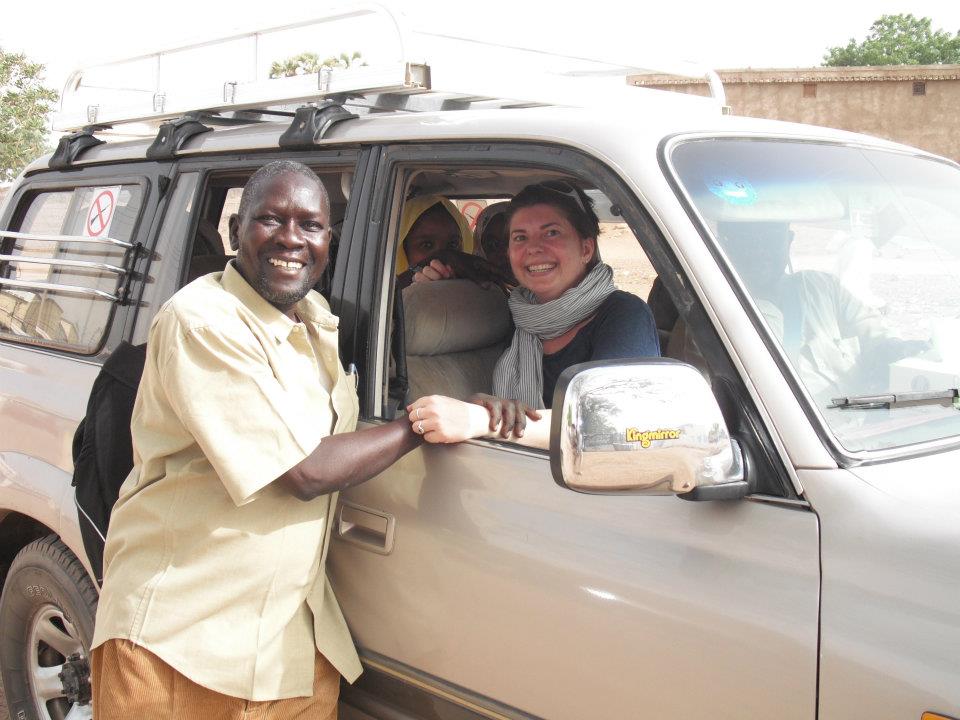 ---
As it is International Careers Week we will be sharing two exciting blog entries written by professionals working in international development. Wednesday we had Katherine who works in a NGO in Uganda. Yesterday we published the first of two blog entries from Catherine Stow, an Organisational Development (OD) and Leadership Consultant and Coach who has spent the last 15 years working in International Development. Today we are publishing part 2 which include career tips and essential resources! Please read her bio at the bottom of the page.
---
What are your key career tips for a current student who is considering a career in international development?
With more actors operating within the Global Development sector there will be more varied and diverse opportunities to contribute to humanitarian and development work. As well as the more traditional NGOs there are social enterprises, think-tank, development consultancies such as Coffey and CSR Functions within commercial organisations that all offer valuable opportunities to work within Global Development so its definitely worth approaching your job search with that in mind.
There are also some tangible things you can do to help you on your career journey:
Show your face: opportunities often arise once you've got your foot in the door
Take a role in an organisation you really want to work for, even if it's not your ideal role, or try to secure an internship if you can afford to. Once you are in an organisation you can often access so much learning from both your colleagues and get some great insights into how things work. Often roles, or projects, are advertised internally and you can find opportunities this way. There are still some traditional graduate routes but these really are in the minority and usually with the bigger International organisations such as the JPO programme with UNDP. Save the Children has an excellent humanitarian graduate programme although I'm not sure its running for 2018.
Volunteer, Volunteer, Volunteer - Do it! Whether locally to gain fundraising or advocacy skills, or overseas to get an insight into some of the challenges smaller NGOS face, you will broaden your skill set and demonstrate your commitment. Finding something that gives you a significant level of responsibility would be particularly useful. These days the international volunteering industry is big business and there are a multitude of different organisations running programmes(especially if you are prepared to pay!). Or you can research your own opportunity and go out and find it. That's what I did and although I'm not advocating it for everyone, it worked for me
Gain transferable skills from other sectors. There used to be a saying that administrators in the Development Sector were the most highly qualified in any industry, with the majority having MScs and Phds. While I'm not sure this is a proven fact, there is definitely still huge competition for entry-level roles and organisations, wherever possible, choose to fill these types of positions with citizens from the country and region. Definitely some of the best advice I can give those looking for their first role in the sector is to develop your professional skill set first, which may mean working elsewhere for a while. Taking roles in other sectors, to gain experience in areas such as advocacy, fundraising, communication and influencing, and taking time to developing your personal brand will help you bring your best self to work when you do find your ideal role within the Sector.
Specialise in a support function. Consider specialising in administrative areas such as finance, HR, proposal writing, donor funding and project management. Yes, at first glance they may not seem as appealing as programme management, livelihoods or direct relief work but the sector needs committed experts in these areas just as commercial organisations do. Some organisations run short courses on some of the key skills and if you know the area you want to specialise in then this might be a useful addition to your skills. Skills in Donor management are particularly crucial for many organisations so if you can demonstrate even a basic understanding of how the funding proposal processes for institutional donors such as USAID, DIFD, EU then this can often be a plus. Some organisations offering short courses in these areas are:
https://www.bond.org.uk/events
Tailor ALL your applications to the role. Finally, always, always, tailor your application to the role advertised. Sending off generic CVs and a bland covering letter with a paragraph about how much you want to change the world just won't cut it. Organisations need people with specific skills and expertise and if you can demonstrate how you meet each competency in the covering letter then that's a great start. Spend some time narrowing down the area you'd like to specialise in and then create a job profile/application that speaks directly to that.
Unlike other sectors there are less obvious career paths or linear progression within International Development but as long as you are prepared to be 100% committed, flexible on both location and role and happy to switch between sectors to gain experience it can be one of the most rewarding and varied careers.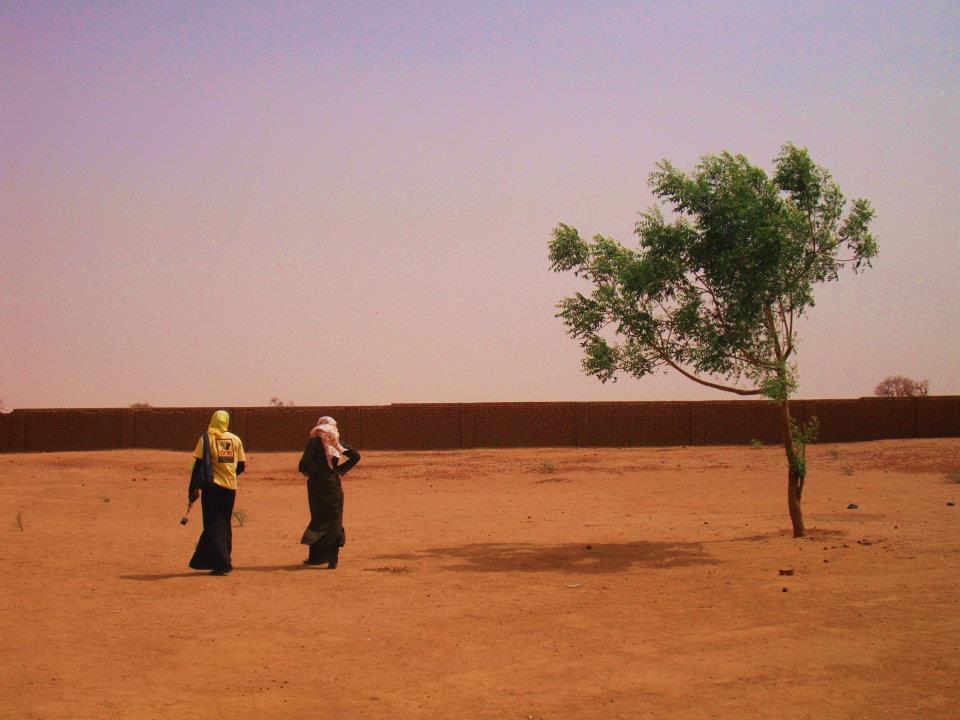 ---
Are you able to share any key links that our students can follow to keep up to date with the sector and research future job opportunities?
I would definitely recommend looking at some of the roles currently advertised on the job boards below to identify what key skills employers are looking for and then find ways to obtain those skills and competencies.
ReliefWeb: Real time information on global crises and extensive job board
http://www.irinnews.org: overview of current humanitarian situations
DevNetJobs: International development jobs and consulting opportunities with some internships
UNJobs: vacancies in UN and other Intergovernmental orgs
Devex:  Sector information and career advice. You can sign up to a weekly newsletter with jobs
Idealist: https://www.idealist.org and https://idealistcareers.org Advice on working in the sector and links to jobs, placements and internships
GenevaJobs:  European based jobs and internships in international development
Policyjobs: policymaking jobs with all types of organisations
CharityJOB: UK's leading site for not for profit jobs, fundraising, advocacy, events etc jobs
Hacesfalta: volunteering and NGO's jobs from the Spanish speaking world
Bond:  key resources, courses and jobs in the sector
DevelopmentAid: https://www.developmentaid.org jobs, and internships across the sector
Learning more about the sector you also have these links:
https://www.theguardian.com/global-development-professionals-network/series/secret-aid-worker. this series has been going on for a while now and shares some really useful insights from the perspective of a current aid worker .
Devex has recently done a recent study on the sector which has a whole lot more useful information students can read up on; https://pages.devex.com/future-global-development.html
You can also follow many humanitarians working in the field on social media such as:
Brendan McDonald a long time humanitarian on twitter @7piliers
Stuff Expat Aidworkers like on facebook
Melissa Fleming, Head of Communications at UNHCR on facebook
And there are lots more! With a bit of research you can find the ones that speak to you and your particular field of interest.
Best of luck in your job hunt and research in the exciting sector of international development!
---
BIO
Catherine Stow is an Organisational Development (OD) and Leadership Consultant and Coach who has spent the last 15 years working in International Development with a focus on supporting colleagues, partners and organisations to develop their skills, knowledge and expertise required for the International Development sector.
Catherine grew up near Bath and studied International Politics and Development at University. She became interested in OD when she was working as an English Teacher overseas and was offered a role in the Training Department for a rapidly growing commercial business operating across Asia. After 3 years and some great international experience in the field of people development Catherine returned to the UK to complete her MSc at the London School of Economics and committed to put her skills and knowledge to use within the International Development sector.
That was 12 years ago and her experiences working in across Asia, Africa and Europe in people and organisational development roles have encouraged her to establish a consultancy coaching and mentoring individuals and supporting organisations within the Social Development field.
---
The Careers Service thanks Catherine for her support in writing this blog entry.