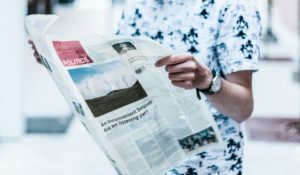 Are you applying to roles where the employer is expecting you to demonstrate "commercial awareness"? Do you know what it means?
Commercial awareness is about having an understanding of the environment that the employer is operating in. This includes:
• Their customer base. What kinds of customers or clients does that organisation serve? What kinds of sectors are those clients in, what are their clients' challenges, and how is the employer helping clients to overcome those challenges?
• Their projects and services. What kinds of projects have they previously worked on? Have they recently done any brilliant research, developed new services, products or processes, or have they begun to operate in new markets?
• Their competition. How do they stand out from their competitors, in terms of clients, services or products offered, their people, or their structure?
• Their strategic challenges. How is that organisation / sector having to adapt to current political, economic, social and technological trends? What might they do next?
• Their values. What does that organisation stand for? How is this expressed in the work they do, how they organise themselves, who they employ, and what they offer employees and customers?
Read this great blog from one of our careers advisors about what commercial awareness means.
Not just about the private sector!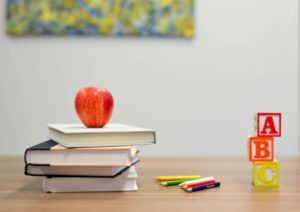 Although "commercial awareness" brings to mind the private sector, you can apply the above to the public and "third" sectors too.  Educators, civil servants, doctors, policemen and charity workers all have to work within a particular environment.  What's going on with their customers? What are their operational challenges, and how is their environment changing?
Research...THEN apply!
Employers will probably be looking for you to demonstrate an awareness of the environment they are operating in throughout the application process – whether or not they specify "commercial awareness" in their job specification!
So from your first point of contact, you need to show an employer that you're genuinely interested in their work, and have given some thought as to how your skills and experience would be useful and relevant. Here's some recent feedback from a major employer on the importance of showing this in a cover letter:
"…we need to see a passion and interest in [our organisation] specifically and some indication that even rudimentary research has been done into our organisation. If not, a student will not be selected."
Take a look at this blog on how to structure an effective cover letter, which includes how to include your research on the employer.
Where to look
Start your research by looking at the employer's website. However, bear in mind that most applicants will have done this! How are you going to stand out? Ideally, you should dig a little deeper to get a wider understanding of that organisation and area of work. See this page for more hints and tips on how to research employers, including online employer profiles, databases and other sources of information.
Being aware of current affairs – both in your area of interest, and in terms of wider political, economic, social and technological trends – will of course be vitally important.   See this useful blog on how to get the most out of Professional Bodies, and this blog on our top tips for research on career sectors.   Read this great article for more tips on how to become more commercially aware.
Get feedback
Book an Applications Advice session if you want to get your CV, cover letter, personal statement or application form checked by an Applications Adviser. These 15-minute sessions can be booked via MyFuture.