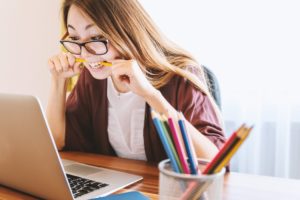 In the current crisis we are getting enquiries from worried students and graduates about the future labour market situation and some of you may be wondering whether there is any point in applying for jobs at all. It is difficult to say what will happen in the future and the labour market will suffer, but for how long no one can tell. However, it is all not all bad news, as many employers have given signals that they would still like to hire their summer interns, placement students and graduates.
Summer internships and placements
Yes, sadly some internships and placements have been cancelled, however many are still going ahead although with amendments. Bath - specific feedback and feedback from ISE show that employers are offering virtual internships, amended and delayed start-dates for internships and placements, staff learning and development webinars and remote onboarding. A lot of companies look at their interns and placement students as future employees and losing high calibre potential employees is a worst-case scenario for many companies.
Graduate schemes
So far there has been little news about any changes to graduate schemes, as employers are waiting to see the effects of our current lockdown. In the economic downturn of 2008/09, there was little change to graduate scheme starts, again as companies have spent lots of time and money on recruiting highly skilled graduates and know that their reputation may suffer long - term if graduate schemes are cancelled. In addition, in 2008/09 there were also minor changes to new recruitment as most companies continued with their graduate schemes, although with a reduced number of roles available. Recruitment is still going on, and many employers have moved to online assessment centres for graduate scheme recruitment.
Graduate jobs
According to ISE and Prospects it is SMEs who will suffer the most in this crisis, with some, unfortunately, not surviving. Many companies now have a freeze in recruitment and there will be more competition for jobs come September in comparison to earlier years. The number of current job postings have dropped 29% from last year, according to an article by EMSI, later echoed by Indeed, with hardly any jobs in sectors such as leisure, travel, events, public transport and hospitality. In addition, it is predicted that many charities and NGOs will suffer as funding is cut and donations decreased. However, some sectors are doing better, such as technology, medical engineering and science, pharmacy, FMCG, logistics and of course healthcare. The public sector is also still recruiting. In the recent ISE survey (third week of March) over 40% employers predicted no change to their recruitment plans, however 30% said they didn't know, which could go either way. However, this was a couple of weeks ago and as we know, the world was different then. More surveys are being planned.
Key workers
If it is one learning point that has come out of this crisis is the value of the society's key workers, not to mention their bravery of being on the front line making sure our elderly and vulnerable groups are being fed and taken care of. There is temporary work in support and care work, in supermarkets, distribution centres and delivery, although the need is not as high as it was a couple of weeks ago. In addition, farmers are crying out for help to ensure we all have food to put on our table. One of our recent blog posts details how to find temporary work.
So, are there still jobs out there?
Yes there are, we are still adding job opportunities to MyFuture and we advise you to keep on looking on MyFuture and also other relevant job sites. See our Get Started With Your Grad Job Search for more ideas. However, it is important to keep in mind that there will most likely be more competition for jobs this coming September, which means your application needs to be the best it can be and you may need to consider alternative ways of getting transferable skills.  You may also need to open your horizons and consider different sectors and different job roles.  If your plan A is now difficult, consider your plan B and refocus your graduate job-hunt. You may want to consider temporary work, and this will develop your skills for the future, even if it not your dream job. If you are financially able to and your health allows it, you may want to consider volunteering as NHS and community groups are looking for volunteers. See UK Mutual Aid for local volunteering opportunities.
What if you are struggling to find work?
The Careers Service is here to support you as much as we can; whether that is an application check, discuss ideas on what to do next, reflect on how to increase your chances of gaining work, or how to refocus your job hunt and much more. Have a look at our current FAQ which gives you an overview of our current support.
Our Coronavirus Guide to Support and Resources also gives you ideas on what you can do to increase your employability, including online skills development and resources, online networking, advice on how to tackle video interviews and/or online assessment centres plus much more. Check back regularly as it is continuously being updated. In addition, subscribe to our Careers blog and follow us on Facebook for regular updates.
We will also aim to give you regular labour market updates but be aware that at this moment in time everything is still uncertain, and we won't know the true impact for many weeks, maybe even months, to come. Hang in there, continue applying, develop your skills an remember, we are here to support you.
Would you like to stay updated?
Here are two resources which you can follow that will give you regular updates.
Have a look at Prospects Luminate
Keep well and stay safe.