Brexit was the big worry at the start of 2020, then COVID happened and here we are, and neither is entirely resolved. It is too early to tell the impact Brexit is likely to have on UK industries especially as much of the country is affected by lockdown 3.0. The FT have been analysing the UK's trade deal with the EU and the upshot is there will be industries that will thrive, some that will struggle and much depends on how the UK government approaches trade deals with countries outside of the EU block.
The financial services industry seems to have been the most impacted by the Brexit deal with some commentators suggesting that for the sector this looks like a no-deal scenario. Inside Careers have succinctly summarised the challenges faced by the financial sector and makes for very interesting reading. However, it is worth noting that negotiations with regards to the sector are on-going and it is hoped that the UK and Brussels will come to some sort of agreement in March. We are aware that a significant number of Bath students aspire to work in the City of London and within the Finance and Banking sector, so what does this mean for you?
Whilst the EU is an important market for the UK financial sector, it is by no means the only -  Asian economies are growing, and in a post Brexit era it is highly likely the UK may shift attention to these emerging markets. Likewise, some financial centres may well move to hubs such as Paris and Frankfurt. If you are embarking on your career, being geographically mobile may be essential along with the willingness to look at opportunities at companies that may not be household names – yet. The Association of Foreign Banks provides a useful list of companies, proactively look at their careers section to explore entry level roles.
Regardless of Brexit, the COVID crises has shone a light on the need for technical skills to thrive in the future world of work. According to Opimas, a research consultancy by 2030 some 400,000 full-time jobs in capital markets — including asset management, investment banking and brokerage — will be lost as technology and artificial intelligence (AI) supplant humans. Focus on upskilling and learning programming languages such as R or Python to future proof your career. The Institute of Coding offer a wide range of free introductory courses.
The financial and banking sectors are diverse with many sub sectors such as insurance, investment services, consulting and emerging industries such as Fintech. You may want to broaden out and explore roles within these sub-sectors. Bright Network have some useful resources as do eFinancialCareers.
Of course, you may be exploring roles in other industries and there aren't any shortcuts here.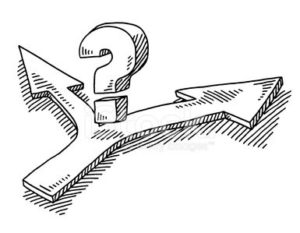 Much of the advice above applies along with doing your own independent research. Employers across different industries have expressed different impact of the Brexit deal. Therefore stay proactive and here are some of the ways you can do your own research:
Attending events: The Semester 2 Careers Programme along with events on platforms such as Eventbrite offer opportunities to not only practice your networking but also a space for you to ask questions about the impact of Brexit on their organisation and industry. The more conversations you have, you'll start building up a picture of the economic and business landscape.
Stay up to date: these are unprecedented times and staying informed is a very practical way to spot opportunities as they arise. My top resources for labour market information are: Luminate from Prospects, The Economist – Business of Survival podcast and the Shortlist from McKinsey – a weekly newsletter with insights on how companies and industries are adapting.
Embrace uncertainty – Brexit and the COVID pandemic has shown us one thing, we can't always predict what will happen. According to Forbes, job uncertainty is a given, and you can always count on it. However, studies show that your ability embrace uncertainty has positive effects on your health and can reduce stress.
Finally, in times of uncertainty, your network is one of your greatest assets. Talk to people working in the sector to gain an inside scoop on opportunities, disruptions, and emerging trends. In careers we have a wealth of resources on leveraging tools such as LinkedIn and Bath Connection (alumni community) to kick start career conversations.
We understand that some of you may have specific questions about the impact of Brexit especially around your ability to live, work and study in the UK. The University is committed to supporting you, please have a look at our Brexit information pages. Please also keep an eye on our social media for further Brexit related labour market insights.