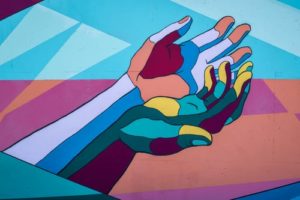 We often get queries from students wanting to boost their CV with additional and often costly courses or experiences that they find online or to do during holidays. Students often forget that there are lots of relevant and transferable skills and experiences that can be had that are free and that be achieved through academic study, a part-time job or through volunteering. Here are some tips for you to consider when deciding on what experiences to focus on when boosting your CV for a job in mental health. 
If you are looking for advice for relevant work experience for after your degree, please have a look at our careers helpsheet and sector briefing. As there are many different mental health career pathways with different entry requirements, research is vital.  
There are lots of jobs that can give you relevant or transferable skills for a graduate job in mental health which you can do alongside your studies. First step should be to have a look at Bath SU Jobs site for current vacancies. Consider what skills these jobs will give you that would be useful for a job within mental health. If you look at prospects job profiles for clinical psychologist, for example, you see that some key skills are empathy, respond well to challenges, apply psychological research, ability to deal with people in distress to mention a few. You may find support worker, mentoring, teaching assistant, and other caring roles that will help you achieve many of these skills. You may find bank support worker roles through local hospitals. You may also find a part-time research assistant role by networking with your academics.  
Summer internships or work 

experience

 
There are very few advertised "internships" which are relevant to mental health and psychology, and you would be looking at similar roles as suggested above. However, there may be roles within summer schools or summer activity centres (some may focus on young people with disabilities), there may be short – term summer work experiences within some mental health organisations (sometimes unpaid) or some graduate schemes may have summer internships. Wellcome Trust, Think Ahead or Unlocked have had summer internships in the past.  Lastly, there may be health policy and research internships within charities, higher education, think tanks or public sector available. Look at some of our careers helpsheets in our Get Started Career Options guide for ideas on where to look for vacancies, or you may have to find your own speculatively. 
Volunteering is highly sought after by many employers within mental health. Many of the key skills mention above can be achieved by volunteering for many local charities, such as Off the Record, Mind, Samaritans, Julian House, Genesis Trust or Age UK, for example. If you are interested in forensic psychology, PACT is another organisation to look at. Consider what client group you would like to work for and see what opportunities may be available, however be open to various experiences to widen your skill – set, as mental health charities often get a lot of volunteering requests. Any volunteering with a psychological element to it will be beneficial. On campus or virtually, there are also opportunities within Nightline, Student Minds, peer mentoring to mention a few. Make sure to have a look at SU Volunteering for roles.  If you are able to regularly be supervised or meet with psychologists, this will strengthen a further study or job application later and increase your awareness of their roles. 
Additional evening or online courses

 
There is a myriad of online courses out there, from free MOOCs in psychological theories and research methods that you can find on platforms such as Futurelearn or Coursera to sometimes costly courses in counselling, coaching or psychotherapy. First of all, depending on where you are at with your studies, consider what courses would be useful for you right now. If you decide to do a counselling course but have no opportunity to practise what you learn, how useful is it to spend money on this right now? If you decide to spend money, have you checked whether the course is accredited and have talked to previous students about how useful the course has been for them? If you are applying for specific jobs, have you researched job adverts to see what courses they ask for in the person specification? Have you spoken to your academics or Bath alumni about what courses would be useful for your chosen career? In many cases, what you learn in your degree will be enough academic experience for many roles and getting actual practical experience will often be more valued than additional courses.  
If you are looking for counselling courses, it is advised to read through the Counsellor job profile on Prospects for recommended accrediting professional bodies and advice. 
Fee-paying

 internships and experiences overseas

 
There are several options with regards to paying for mental health and clinical-based experiences overseas, however according to an interview with the previous admissions tutor for Clinical Psychology at Bath, these experiences are not usually highly valued when applying. Consider your reasons for taking this internship or experience and its financial implications for you. Have you checked with previous attendees to see how these experiences helped them in their career? Have you researched exactly what type of activities you will be doing and consider how this will support you in a job application? Another top tip here is that many mental health providers will prefer UK experience over overseas experience so you will most likely have to find additional experience when your return home. An overseas internship can be a great experience but before you make the leap, make sure this is the right step for you. 
Other experiences that may be useful

 
If you are interested in finding out more about different job roles within mental health, work shadowing may be an option. Reach out to alumni or other contacts working in different roles, but please be aware that due to confidentiality issues, a virtual coffee chat through online networking may be a better option. However you never know what is possible before you ask! 
In addition, do your online research to really explore what experiences and qualifications are needed for different pathways. In addition to the helpsheet and sector briefing mentioned above, have a look at NHS Health Careers, BPS Careers and Psychological Professions Network.