I recently caught up with a research group from the University's Faculty of Humanities & Social Sciences that has carried out a programme of work designed to use a community engagement approach from its outset. I spoke to Dr Nikki Coghill to find out more about how the group did this, and what they are able to share about their experience with others. 
Hi Nikki, could you tell me a bit about the research you were doing? 
Yes - we were looking at inequalities in older populations, with a focus on understanding their priorities. We secured a small GW4 initiator grant of just under £20k and worked with Cardiff, Exeter and Bristol universities to cover a range of case study areas across the GW4 region. Here in Bath, we focused on the Westfield community, who are situated between Radstock and Midsomer Norton. 
You mention in your work that you took a community engagement approach, what did this look like? 
By a community engagement approach, we mean working with the community and enabling them to identify their needs, and then working with them in co-developing interventions and approaches to tackling the challenge(s) that they identified. This is often best approached by working with established groups and/or individuals, already embedded within the community. There is often a key person within each community who tends to lead on community initiatives, drives change within the community and or is a spokesperson for that community.  We termed these people 'community champions'. 
The advantage of this approach is that participants are speaking to a member of their own community who they know and trust. These community champions also have a lived experience of understanding what it is like to be an older person living in that particular community. Consequently, ideas for change are driven by the community members themselves, rather than by an 'outsider', who doesn't have that lived experience.
How did you find the routes into the community you were working in?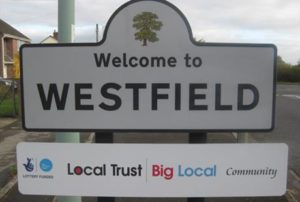 We worked through our identified 'community champions', those people already embedded in the communities with whom we wanted to engage. Much of this was through word of mouth as well as from a database of those who attended our original sandpit, an event that set out to identify stakeholders and community members with an interest in inequalities in older people across the GW4 locality. The community champions were invaluable in that they have lived experiences within their communities as well as having access to other community members from whom they could seek opinions. They were also trusted by the community members as having an understanding of what it was like to live in that particular community
What are the challenges in taking this sort of approach?
Funding can be really difficult to secure when you take this approach because you can't easily detail who you'll be working with or what format your research will take. Your research is going to be driven by the conversations that take place with your chosen communities. We were lucky to access the GW4 Initiator fund, you don't need much to get the ball rolling, and now we have a clearer picture of where this research needs to focus, we can put together proposals for larger funds to support the communities that we have been working with to help them to overcome some of the challenges that they identified. 
What did you find through your research? 
Initially, we held a sandpit event and invited researchers, public health specialists, stakeholders and community members who all had an interest in inequalities in older people. From this, we co-generated themes that the delegates felt were challenges. After this, we appointed community champions to test these themes within their communities and to add any others that they felt highlighted challenges for them.  
The community champions acted as 'researchers' within their communities. Each of our community champions worked differently, depending on their positions within their communities, and the unique needs of the community. Four key themes emerged; the need to contend with social isolation and loneliness; the need to enhance the communication and visibility of existing provision; the need to address barriers to engagement such as access to transportation; and the potential for positive change through intergenerational activities. In summary, social isolation, the cause of which varied within each community, was an overarching finding. 
What are the next steps for your group? 
We are now seeking further funding to look at how social isolation can be addressed to help reduce health inequalities in older people across each of the communities with whom we worked. We also want to better understand the nature, extent, and underlying causes of social isolation in each of these communities and explore how this might be addressed to reduce health inequalities.
If you'd like to hear more about this programme of work, and the community engagement approach taken by the research team, you can contact Dr Nikki Coghill for a recording of a presentation about the research. 
We are always keen to share examples of civic engagement, both through research and other university activities. If you'd like to share your experiences, please get in touch.