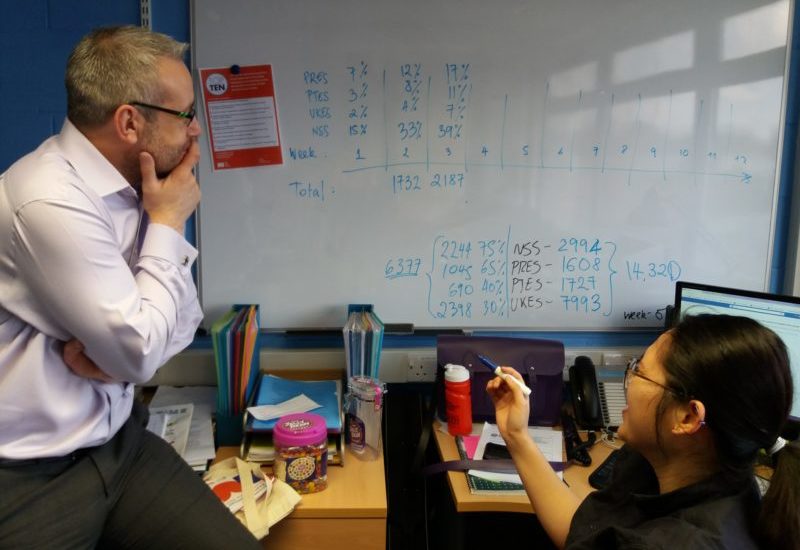 Hien Le, a student in the Department of Social & Policy Sciences, joined CLT as a placement student in July last year. Hien tells us about her experience of working as our Data & Insight Analyst, and encourages other students who are interested in working in Higher Education to consider taking their placement at the University of Bath.
My role as Data & Insight Analyst involves using quantitative and qualitative data from student surveys, as well as my own insight and experience of being a student at Bath, to support the continual improvement of the University's approach to student engagement, communication, and feedback. Some of my main responsibilities include the promotion and administration of student surveys, preparing and distributing reports to key stakeholders to inform and enhance practice, and support the Student Engagement team with unit evaluations and other student engagement events.
The one thing that I have always found challenging is delivering talks to large audiences, and being assertive in different situations. My placement has helped me improve immensely on both of these aspects. Throughout my placement, I have had opportunities to deliver workshop sessions to both external and internal audiences, presented at the Directors of Studies' Forum, and even wrote a report on International Students Experience using the data from student surveys. I am also currently a member of the TEF Subject Pilot Panel to inform the future development of the TEF by testing how ratings could be assigned at subject level as well as institutional level. All of these activities have helped me to step out of my comfort zone and gained many necessary transferable skills in the workplace.
Another thing that has made my placement so interesting is that it has given me a completely different perspective of the University. I have observed all of the events that have happened this year from a staff point of view, while still being able to revert to my student mindset and seeing things from so many angles. This has certainly changed many of my perceptions of student issues in higher education.
My placement experience so far has been nothing but valuable. One of the best things is working with people who have been so supportive, helpful, and kind to me since my first day as a member of staff. I feel like I am much more prepared for going back to complete my final year and future employment.
CLT is currently looking for my replacement. If you like working with large amounts of raw data, are interested in working in a higher education setting, and would like to contribute to the enhancement of student experience and engagement here at the University, I would highly recommend this role.
If you know someone who might be interested in taking their placement as our Data & Insight Analyst, please forward them details about the job role and responsibilities. The closing date for applications is Tuesday 20 March.