Our third year CSCT student, Jessica Bristow gave a talk on her research at a conference in New Zealand where she also won a $200 Amazon voucher as a prize. Here is how she got on.
Advanced materials and nanotechnology 7 was a conference held in Nelson, New Zealand from 8 to 12 February 2015. The conference was by far the most enjoyable I have ever attended, not least due to the picturesque location but also the high quality of the talks and poster sessions.
The most memorable day was my birthday, this just happened to fall on the same day as my talk within the solid-state materials session and conference dinner. My talk was 20 minutes long and summarised the progress of my PhD to date. The room was full and the talk was well received – the motivation to do well was strong as Professor Jeff Long, who was chairing the session, had a water pistol that would be used if a talk went over time! The end of the sessions that day meant there was just enough time to enjoy the beach before attending the conference dinner.
There was also an award session at the conference for student talks where I won a $200 Amazon voucher!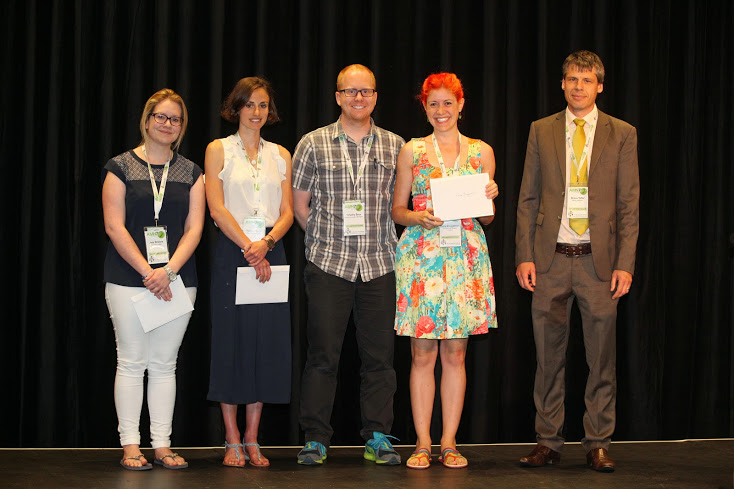 The conference offered a broad range of research areas including traditional binary materials to more recent hybrid perovskites, biological systems, magnetic materials and applications for recent material developments.
In summary, I feel very lucky to have had the opportunity to attend AMN-7 and will always look back with fond life changing memories and thank the organizers for the opportunity.
Jess is in cohort '12 of the CSCT and is currently working on her PhD project with Prof Aron Walsh (Chemistry) and Dr Valeska Ting (Chem. Eng.).