CSCT student Marcus Johns was one of the 12 speakers who delivered a six minute presentation, in which he set out his research and why it matters. He also explained his motivations and progress in his research journeys, including advice to others.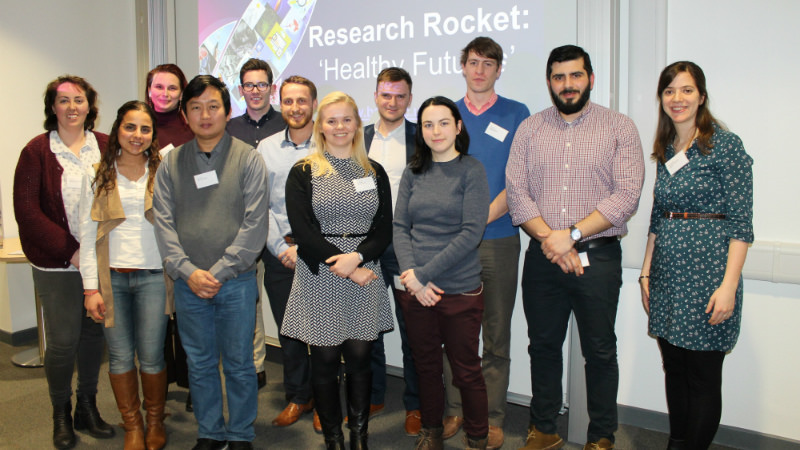 Themed around 'healthy futures', this year's Research Rocket celebrated contributions of early career research community at the University of Bath.
CSCT PhD student Marcus Johns works on tissue engineering and developing new components for organs such as the heart. Marcus' own tricuspid valve in his heart is not properly formed, and by sharing his own story and motivations behind his work, he pointed to the huge, potential applications for this work in improving quality of life for patients.
You can watch his talk again (starting from 14:00).