The aim of my PhD is to design a bioreactor to produce miniature tumours (organoids) in large scales for drug testing. Organoids are better than the more conventional 2D models for testing drugs because they closely mimic the 3D structure of tissues and tumours. The common organoid culture method relies on suspending the cells in an animal derived matrix and this is usually done manually in plates. This process is labour intensive, expensive and produces small outputs.
Using a bioreactor to produce organoids is more efficient than manual methods. However, adapting the method for use within a bioreactor is not easy! In order to produce organoids in a bioreactor I will have to develop alternative matrices and recapitulate the complex culture method in a bioreactor. Therefore, to help me get ideas to investigate these two main objectives of my PhD, I decided to attend two important conferences this year:
UKSB conference
The UKSB conference was hosted at the University of Bath this year and I decided to attend this conference to get some new ideas about biomaterials (especially hydrogels) and characterisation methods for my research.
Part of my PhD focuses on replacing the animal-derived matrix, which is produced from a mouse tumour. It is important for organoids because it closely mimics the cell microenvironment, but on the other hand, it is animal derived, expensive, has a complex composition, varies from batch to batch and is not appropriate for organoids with downstream clinical applications. Ideally, we would like to use animal-free matrices with similar properties.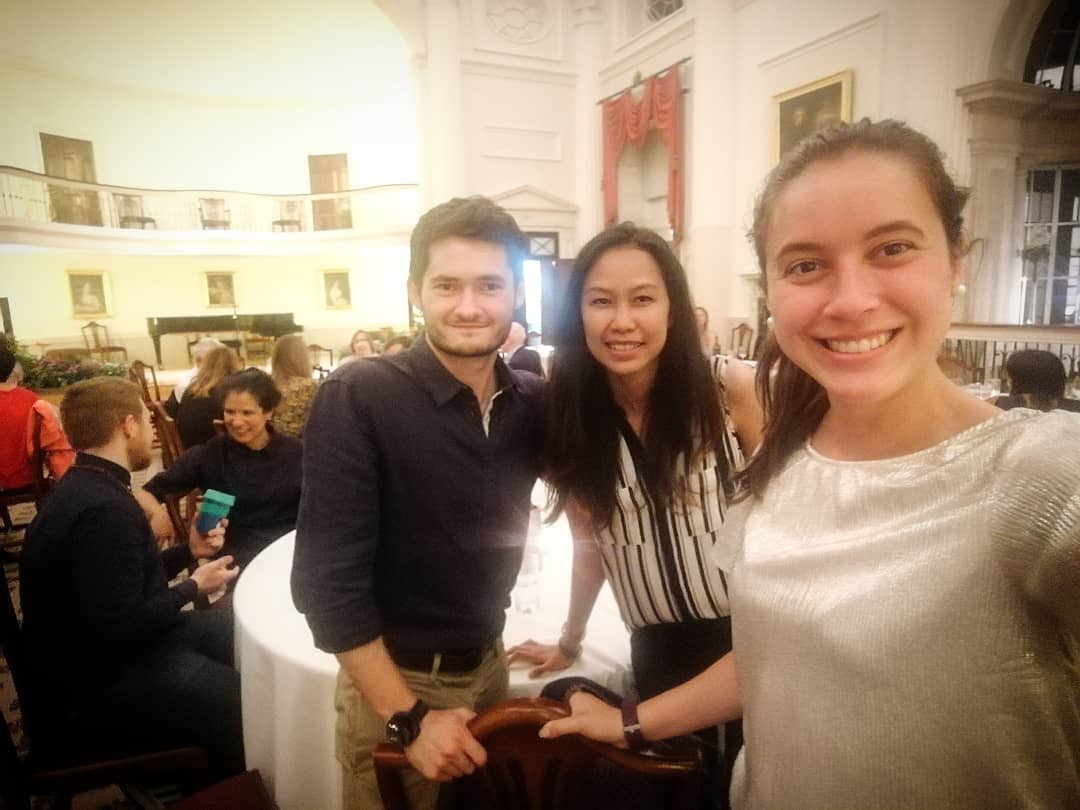 The UKSB conference was an excellent opportunity for me to get an updated view of the research being conducted in diverse areas underpinning biomaterials and get inspired by clinical needs driving this area. I was surprised by the great number of biomaterial applications, such as dental infection treatments, drug delivery, bone regeneration, tissue repair, tissue engineering, scaffolds for wound care, antibacterial surfaces, and many, many more! I do confess being a bit dizzy when I saw real pictures of eye infections and diseases, chronic wounds and in vivo studies but I now realise how important it is for some areas to work closely to surgeons and patients.
I have to admit that I went to this conference with a narrow view of "my research" and was targeting only the abstracts that could be beneficial to me, but after watching so many interesting presentations, I left the conference thinking how important biomaterials are especially in clinical applications.
Finally, I went with my lab friends, Scott and Joy, and my supervisor Paul to the conference dinner at Pump Rooms. We had great food with a nice view from the Roman Baths. Nice way to end the week!
ACTC conference
Luckily enough I had another important conference happening on my doorstep, so no excuse to miss it! The 10th Advances in Cell and Tissue Culture conference (ACTC 2018) happened in the School of Biosciences at Cardiff University. This year's conference topics included: advanced Cell Culture: 3D, Fluid Flow and Co-culture, creating more realistic gut models, and in vitro models for Animal Replacement and for the Study of Neurological Diseases.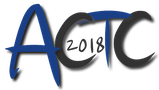 These broad varieties of topics and the attendance of important experts in the field of tissue research and engineering were the main reasons that motivated me to go to this conference. Over 100 people were present for the three days of the event and it was a great opportunity for me to exchange knowledge, represent the CSCT and my industrial partner (Cellesce) and engage with potential new collaborative projects.
As I mentioned before, for my research project, I am designing a bioreactor to produce large quantities of organoids for drug discovery. Organoids are becoming an important 3D biological model, and I was happy to see some presentations about it at the conference along with other in vitro models such as co-cultures and organ-on-a-chip. These technologies have different degrees of industry acceptance, throughput, in vivo-like response, costs and human response, as shown in the slide presented by Dr Paul Walker, Head of Toxicology in Cyprotex.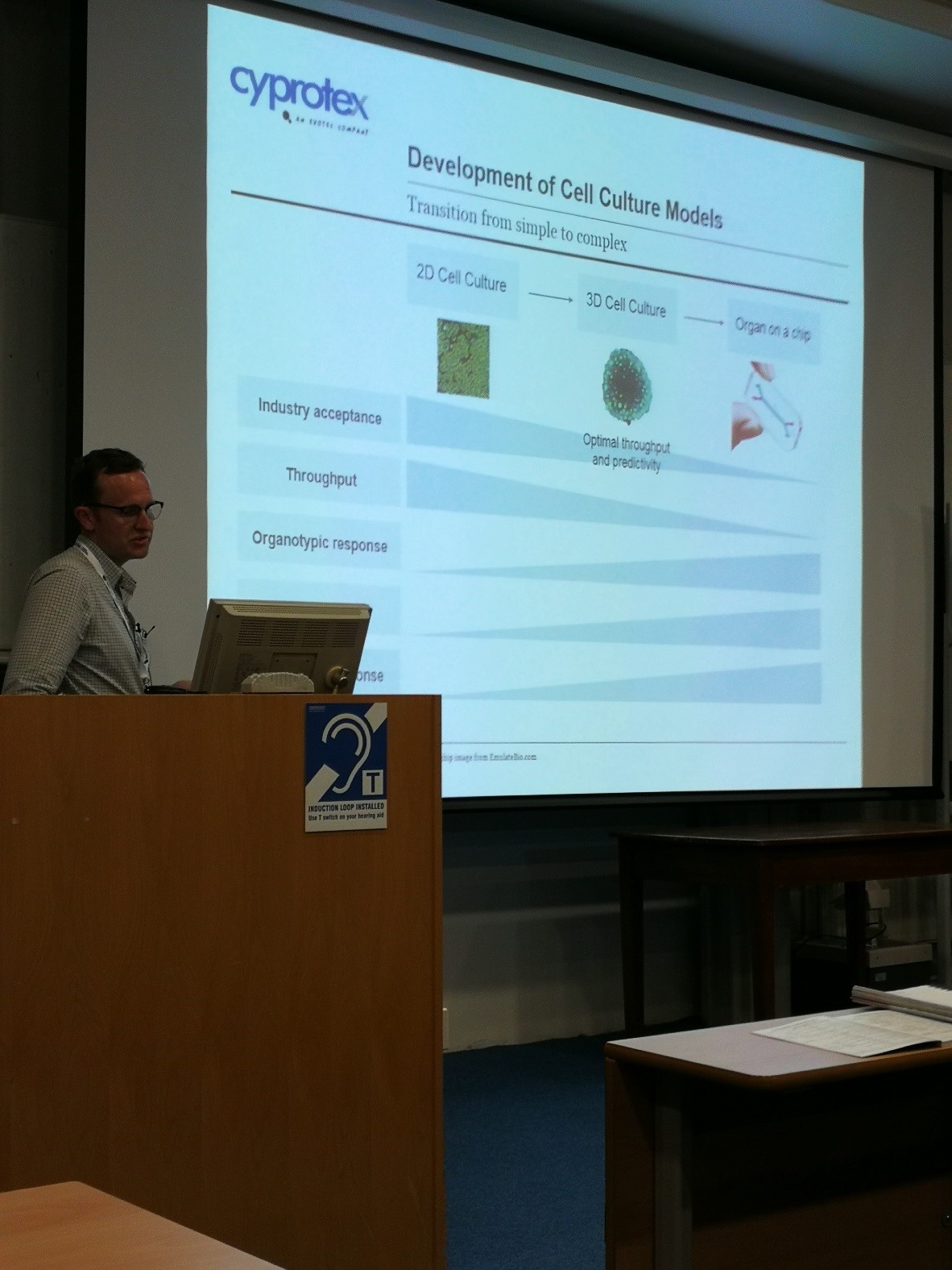 To better understand the idea of a 3D cell model, such as organoids, I usually think about grapes. Grapes grow by themselves in clusters of 15 to 300, and they can be black, dark blue, yellow, green. The same happens with 3D cell models, but instead of grapes, we have cells, and millions of them. If the grapes are present out of the cluster in a plate, we can consider them 2D models. In general, 3D cell culture models are better than 2D culture systems because they are more relevant to cell differentiation and tissue organisation.

If another type of cell is introduced in the 2D single cell culture, we can call this model a co-culture - like different coloured grapes in a plate. If the single cell culture can form sphere-shaped aggregates, they are called spheroids. In the next step of further complexity and better resemblance of an organ, we have organoids. They have multiple organ-specific cell types and the cells are grouped together and spatially organised, similar to an organ. If microfluidics are introduced in the model, we called them organs-on-chips, which are the newest development in 3D cell culture.
Different from fresh biopsies, these cell models can be cultured for long periods, which allow more studies to be conducted in the lab (outside the body) and perhaps, one day, we will not need animals anymore in disease studies, drug development and toxin testing. Seeing so many people in the conference working towards this same goal showed me that we are not alone in the task! Exciting times to come in my research!
---
Jessica is working on her PhD 'Organoid Expansion Bioreactor Development' with Dr Marianne Ellis, Dr Paul de Bank and Dr Kim Luetchford. Her industrial partner is Cellesce.