Author: Hanna Stina-Sonts -
---
In my second post about my placement in the London Structures department of BuroHappod Engineering, I talk a bit more about what I do on day-to-day basis at work and the projects I have been involved in.
Getting into my day job
In my previous post I mentioned how I'm mainly working on the KAFD Metro Station project in Riyadh. Prior to joining the BuroHappold team in London I had very little, or in some instances, no experience with the programs I now use on an everyday basis. During my first year at University we had a course on AutoCAD, which has now proved to be very useful, as well as a good basis for learning to use other engineering and modelling software.
I most commonly spend my time modelling complex elements of bigger structures on Autodesk Robot, which can be best imagined as a 'grown-up' version of the Sims build mode. The completed models can later be used to analyse the self-weight of the building, movements and any critical forces. In addition to hand calcs, I also often use CSC Tedds to check member design to different regional standards as well as elaborate spreadsheets.
For example, a really interesting challenge that I've been helping with is the structural design of a skybridge connecting the KAFD Metro station to one of the nearby financial district buildings. This involved setting up a model based on design information received from our Bridges department from an earlier stage, checking this for any discrepancies with the current design, while avoiding clashes with the Building Services routes. Due to the new design criteria the initial structure of the bridge was no longer stable enough and in order to not exceed the spacial limitations, I went on to redesign the main supporting structure with enhanced custom steel beam members.
Working in industry has proved to be great fun as I have already been able to work on some amazing projects with BuroHappold, that are either already under construction or will be built in a few years. Similarly to university, you are still constantly learning and developing new skills but without any of the stress from exams.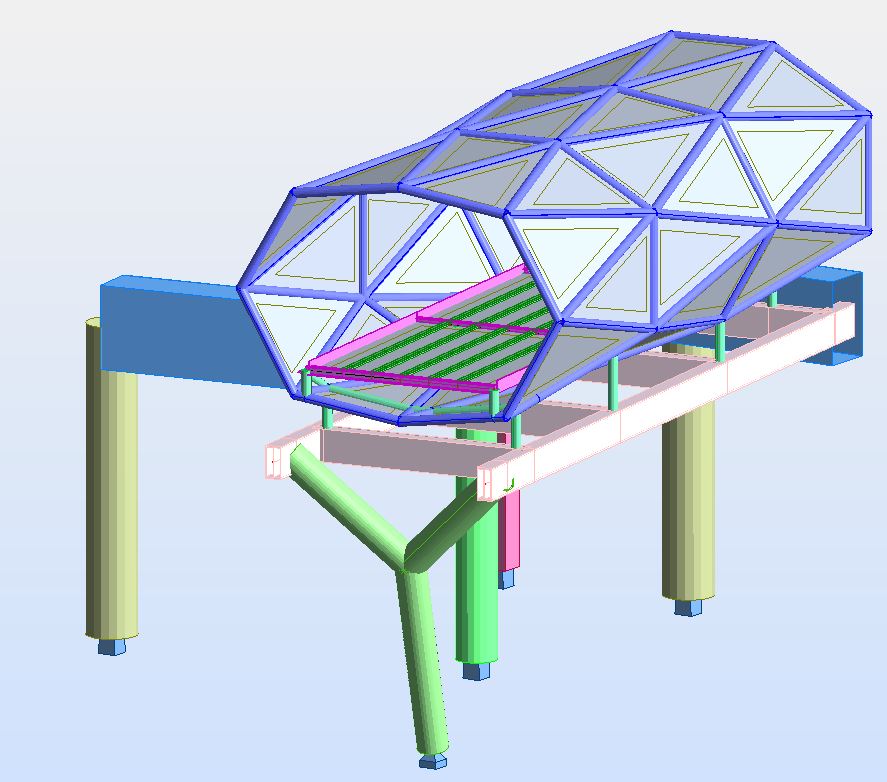 KAFD Metro Skybridge model on Autodesk Robot
Gallery Installation
The Structures department is divided into teams per project, with some of the engineers working on more than one project at a time or being 'borrowed' for shorter periods of time. Therefore, although I am mainly assigned to work on the KAFD Metro Station project, I have also been able to help out on a small variety of different projects for shorter spans of time.
For example I had an opportunity to contribute to the installation of Magdalene Odundo's glass sculpture in the James Hockey gallery in Farnham. My project director, Rasti Bartek, had already designed a custom wire net to which each of the 1001 individual glass pieces were attached and my task was to check the existing structure of the gallery room, in order to ensure that it can take the new forces from the installed cable net.
Although it was a very short-span project, I really enjoyed the opportunity to work on something on a very different scale to my main project and which was not specifically building-related. Also, it just looks very pretty.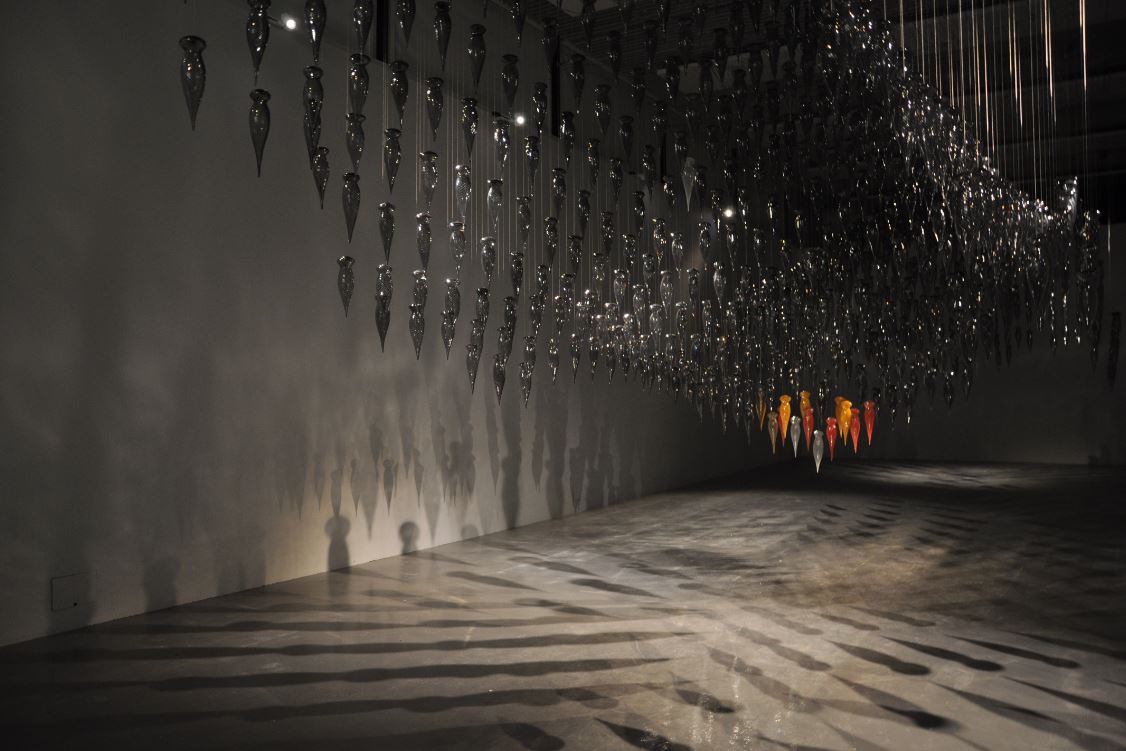 Photos from Transition II, by Linda Salamoun, BuroHappold
Out of office hours
To finish things off, in addition to project-work, we get up to quite a few extra-curricular activities after working hours, such as team sports, pub-quizzes, STEM outreach and many in-house or institutional talks. For example, the talks I've been to with my co-workers have ranged from technical and design lectures to more light hearted talks such as the Stratigraphic Beer talk and tasting session, on the link between quality groundwater and the taste of the brew. I find all of these events a great way to learn new things, get to know the people in the office as well as just generally being a lot of fun!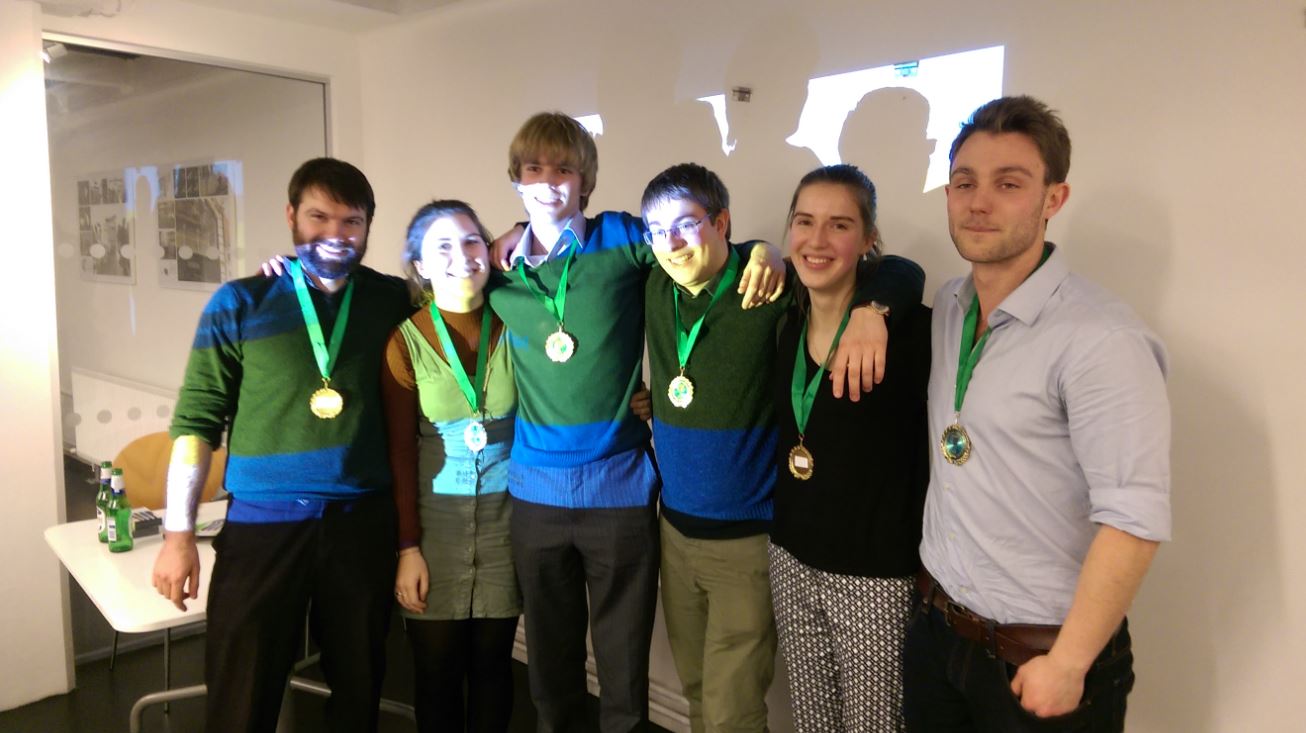 Our winning team at the YEF quiz